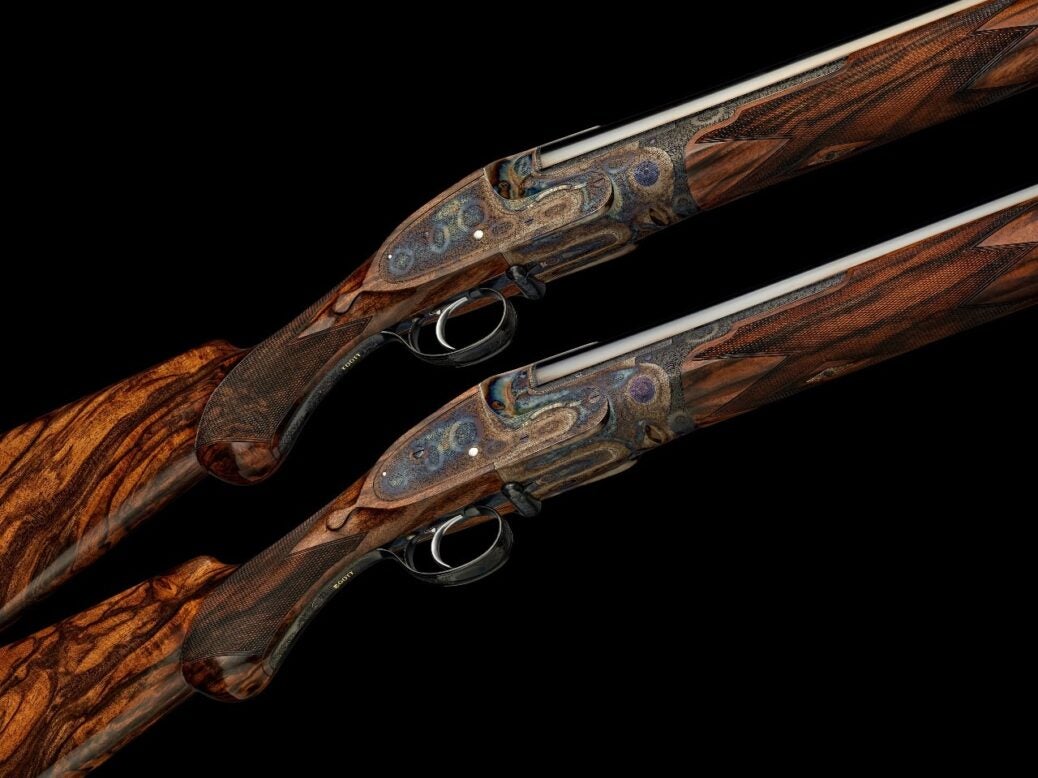 London gunmaker Boss & Co has produced its first new gun in more than 100 years. An ingenious feature makes it worth the wait
The rarefied world of elite London gunsmiths bore witness to an unusual occurrence this year: Boss & Co, one of the 'holy trinity' of premier gunmakers in the capital – the others being Purdey and Holland & Holland – launched a new shotgun.
It is Boss's first new gun since 1909, and comes loaded with a rather brilliant surprise. First, it's an over-and-under – not so surprising since the Kew-based gunsmith makes arguably the most elegant and soughtafter over-and-unders in the world.
But look carefully and you'll see that this over-andunder, the 1812 Edition – named after the year the firm was founded – features something hardly seen on London-made shotguns for nearly a century: a side-lever.
'Many people aren't aware of how bespoke we are' – Spear's meets Boss & Co owner Arthur DeMoulas
It's a sure bet that any shotgun you've fired has a top-lever which sits above your hand and is used to brake the gun. So why has Boss decided to step back in time? As the forthright American owner of the company, Arthur DeMoulas explained to Spear's, it was driven by practicality.
Toplevers are bad news for left-handed shooters – you have to push them to the right, using the weaker side of the thumb. They can be difficult for people with smaller hands, too.
A side-lever resolves that issue. But Boss's new gun – four years in development – goes a step further: its clever new purpose-built action can have the lever fitted to either side of the gun, meaning the same gun is just as good for a right–handed as well as a left-handed shooter.
Read the Spear's 500 profile of Boss & Co's owner Arthur DeMoulas here 
And since each new gun will be sold with two identically hand-engraved levers – one on the gun, one in the carbon fibre case, the 1812 Edition can be passed down through the family without shooting style being an issue.
It is truly ambidextrous. Perhaps that makes this the Patek Philippe of guns: something you never actually own, merely look after for the next generation?
Read more
'Many people aren't aware of how bespoke we are' – Spear's meets Boss & Co owner Arthur DeMoulas
Britain's answer to Ralph Lauren
Are X-Shore's fully-electric boats what the marine world has been waiting for?