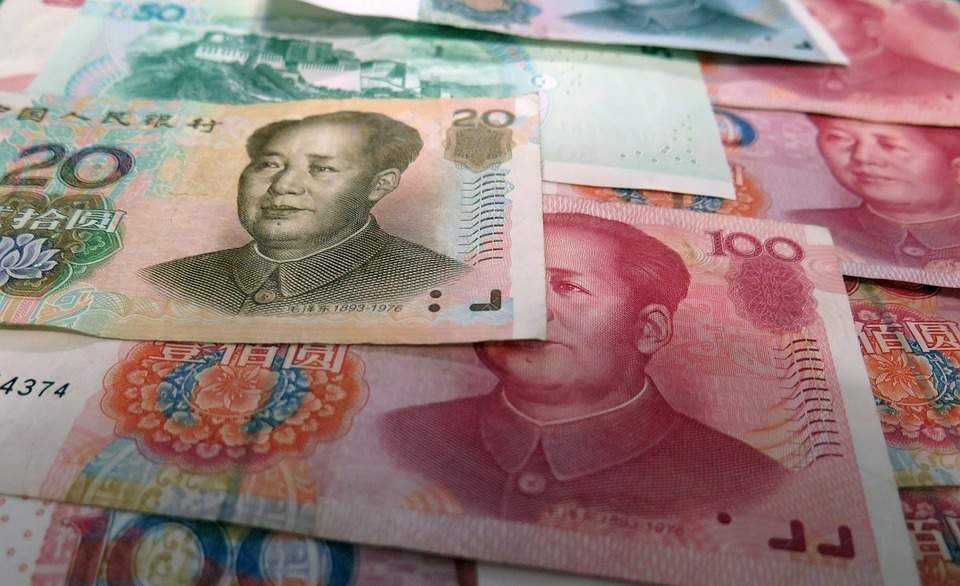 China minted two billionaires a week in 2017 – and they're not looking to slow down anytime soon, reports Arun Kakar
Billionaires this year made more cash in 2017 than any year in recorded history. Can it continue? UBS seems to think so. Its annual Billionaire's Insights Report released in conjunction with PwC found that total billionaire wealth grew by 19 per cent to £6.9 trillion shared among 2,158 individuals.
It was a surge lead mainly by Chinese entrepreneurs, who increased their wealth by $1.12 trillion – nearly double the pace of the Americas and Europe. China was minting new billionaires at a speed of two a week in what the Swiss bank dubbed 'The Chinese Phenomenon'. In 2006 there were 16 Chinese billionaires. Now they number 373 – almost one in five of the global total.  Some 97 per cent of the cohort is self-made – many in sectors of retail and technology – and the report said that China was beginning to challenge the US's dominance in technology entrepreneurialism.
'Asia's billionaires are young and relentless,' said Ravi Raju, head of Asia Pacific ultra high net worth at UBS Global Wealth Management. 'They are constantly transforming their companies, developing new business models and shifting rapidly into new sectors. This cohort is overwhelmingly self-made and determined to capitalise on one of history's greatest moments for new enterprise.'
China is now the leading country for entrepreneurs to create wealth, the bank said, and its set to continue on its upward trajectory. Rapid urbanization and productivity growth along with emerging sectors of healthcare and AI are setting the country on the path to 'swell the ranks of the world's billionaires for years to come'.  As a note of caution, the bank warned that the tempo of growth would fluctuate depending on the country's economic cycle, liquidity and the potential escalation of a trade war with the US: it foresees lower growth on both sides of the Pacific should it continue to intensify, but says that China's fundamentals of huge population rising technology will continue to yield 'fertile conditions' for business growth.
The findings chime with last week's Global Wealth Report that found China is now 'clearly established' in second place in the world's wealth hierarchy after adding added $2.3 trillion to take its total wealth to $52 trillion in the 12 months to mid-2018. The country overtook second-placed Japan for the number of UHNWs in 2009, total wealth in 2011, and number of millionaires in 2014.  Credit Suisse projects an addition of a further $23 trillion over the next five years to take its share of global wealth from 16 per cent this year to over 19 per cent.
Despite the Chinese surge, the US still contributed the most to global wealth. The Credit Suisse report found that the US added $6.3 trillion over the same period, taking its total to $52 trillion. The US hosts the highest concentration of billionaires according to UBS, but its wealth creation momentum is beginning to lag. The US created 53 new billionaires last year compared with 87 five years ago.
As a caveat to its figures, UBS noted the rise in 'stealth wealth' – the tendency to keep businesses private for longer before publicly listing – as hindering the reporting of wealth creation.
Another of the themes highlighted by the UBS report was what the authors called the 'new wealth agenda': With 701 billionaires over the age of 70, almost 40 per cent of billionaire wealth will soon shift to heirs and philanthropy. The report says that younger billionaire's are the 'driving force' behind the growth in philanthropy and sustainable investing, with over a third of family offices engaging in the practice. Some 45 per cent are planning to increase their sustainable investments over the next year according to the report, which adds that young people are 'looking to create their own economic value' with nearly two-thirds of those that inherited the family business looking to become entrepreneurs.
'Next Gen billionaires are extremely entrepreneurial. Using the advantages of a top-tier university education and a global network, they often create their own new businesses combining latest technology with sustainability goals,' said Dr. Marcel Widrig, partner and private wealth leader at PwC.
Wealth is undergoing a shift in balance, and the competition between east and west is simply one sided at the moment. 'Nowhere else in the world can you find better conditions for growth than in China,' a Chinese billionaire told the UBS report's researchers. 'The continued progress of wealth creation is supported by government policies liberating the economy, while urbanization and business model disruption has crafted powerful new entrepreneurs.' Can the same conditions be remarked of the west?
Picture credit @Pixabay