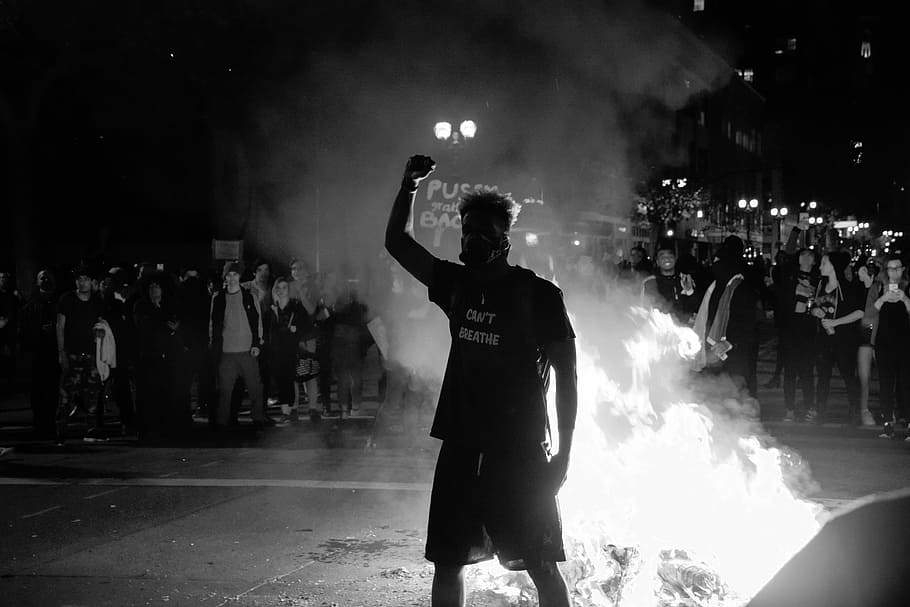 As the world is experiencing inevitable disruption, it is becoming clear that social tolerance for greed is decreasing and that we must prepare for change
If they had had burglar alarms in 1848, then sales would have gone through the roof in that long, fractious summer. Pitchforks were certainly popular. Across Europe, despotic regimes trembled at the rage and might of the mob. From Paris to Prague, from Munich to Moldavia, men and women took to the streets to demand reform. And a lot of them got it. It must have been a frightening time, whether you were protesting or not.
Although the disruption we face today isn't equivalent, there is, once again, plenty to unsettle all of us – from yet another example of appalling violent policing in the USA, to scenes of thuggery in cities around the world. But like the revolutions of 1848 – or indeed of 1830, 1968 or 2016 – these eruptions of anger have been decades in the making. Covid-19 has sparked something that may take us a long time to recover from. The OECD predicts the UK economy will shrink by 11 per cent this year, with similar falls in France, Italy and Spain. Steepling unemployment will follow.
Yet, as we have seen with the widespread sympathy for the Black Lives Matter campaign, right-thinking people everywhere are beginning to understand that things must change. The grim confluence between BLM's assorted demands and the higher Covid-19 mortality rates among the BAME community only heightens the demands for historically accepted inequalities to be resolved. Boris Johnson's government needs to deliver in this regard. The toppling statues of 18th-century plutocrats is but the tip of the iceberg.
As we explore in our cover story, change is coming to boardrooms across the developed world as companies' management, recruitment, environmental impact, tax bills, profits and disbursements to shareholders will come under more scrutiny than ever before. The simple fact, as one of the interviewees in our cover story makes clear, is that greed is dead – or certainly societal tolerance of it is. Spear's advice is to ride out the revolution – but make sure you're on the right side of history, because that's precisely what we're living through.
This is the leader from issue 75 of Spear's magazine, out now. Click here to buy the latest issue and subscribe
Read more from the issue:
Engineering the future: Lord Browne on why Britain should create again
Matthew Goodwin: Beware 'confident' predictions when it comes to Covid-19
Introducing issue 75 of Spear's magazine