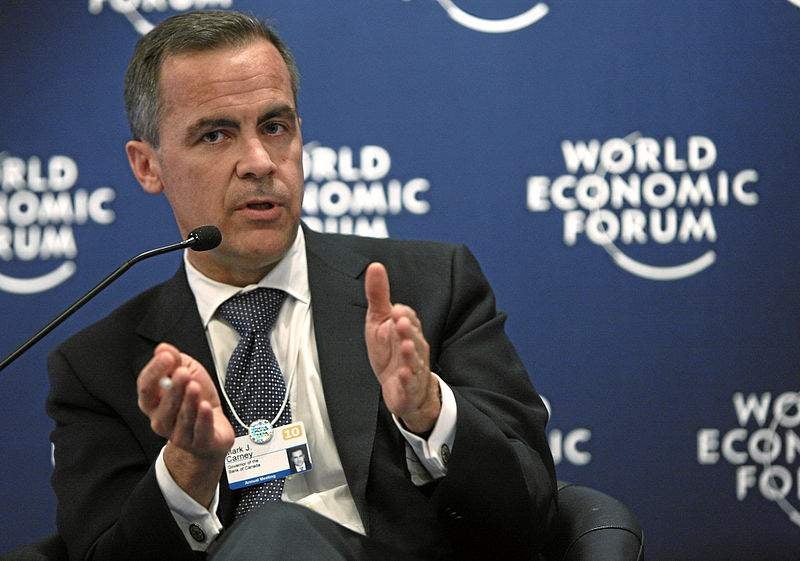 Wealth managers react as London's 'unreliable boyfriend' Mark Carney raises interest rates despite looming Brexit uncertainty, writes David Dawkins
For the last four years Mark Carney, the Canadian Governor of the Bank of England has been known as the UK's 'unreliable boyfriend' – a nickname that has followed him around like a thick fug of bad cologne since Labour MP Pat McFadden slammed the governor for teasing but not delivering an interest rate rise back in 2014.
Roll on to 2018 and the Bank's so-called 'unreliable boyfriend' spent the year sending the British media all manner of winks and kisses as to a potential rate rise, only to disappoint as fears of President Trump's trade war or further Brexit uncertainty played on his mind last May.
However, last week the Bank increased base rates from 0.5 percent to 0.75 percent with the Monetary Policy Committee (MPC) finally responding to the market's impatiently tapping foot and nudging rates north the first time since November 2017 – and perhaps more importantly, above 0.5 percent for the first time since the financial crisis era of March 2009.
The move has been met with a sigh of relief with Tim Walford-Fitzgerald, private client partner at the chartered accountants HW Fisher & Company, telling Spear's that 'after months of hints, nods and winks, the Bank of England's "unreliable boyfriend" has finally made it to the altar.'
According to Walford-Fitzgerald this modest rise is likely to be the last for a while with rates set to rise at a glacial pace for the foreseeable future. Mr Carney suggested they could take three years to reach just 1.5 per cent – few investors will be rushing to hold cash.
Dean Turner, UK Economist at UBS says the decision is welcome, but not a surprise following what he describes as a run of 'relatively decent data' in the second quarter.
On the years ahead the UBS chief says that he expects interest rates to 'stay low for some time yet' but adds that the best way to grow wealth, while protecting it from the effects of inflation, is to hold a portfolio of investments diversified across asset classes and geographies.
Despite the rate rise, the sentiment that cash is most certainly not king is mirrored by those watching wealth with Ben Simpson, CEO at Menzies Wealth Management, arguing that HNWs are unlikely to feel any significant benefit from the rate rise, with cash continuing to deliver unattractive returns that fall a long way short of inflation.
 Photo credit George Rex @Flickr
Paul Mumford from Cavendish Asset Management told Spear's that, to borrow some terminology from the Tories, 'the economy is stable, but far from strong – and certainly not booming' and the rate rise should not be considered proof that a great economic upturn is on the horizon.
In fact, there is the sense that the only thing that is actually 'booming' right now is a nagging anxiety over another B-word: Brexit.
Tim Walford-Fitzgerald, HW Fisher & Company says that HNWs are 'increasingly preparing for the worst' and the recent rise in interest rates and further hints about some future increases raise the stakes one more notch.
Guy Stephens, technical investment director at Rowan Dartington was surprised by last week's interest rate bearing in mind the rising likelihood of a no-deal Brexit scenario and Mark Carney's known views on the potential risk of economic damage.
Stephens still sees that worst-case-scenario Brexit as unlikely but warns that 'we have been here before with Greece' stressing his 'hope' that the lessons from the Greek bailout debacle have been learned.
He said: 'Most of the key players are now in Tuscany or France with Theresa May now trying to pick off other key EU leaders during the holiday period.
'The intensive speculation will only build from here but we, and the markets, are betting on some grand compromise which all can hail as victorious.'
Photo credit World Economic Forum @WikimediaCommons
Related
Who, now, will replace Mark Carney?
Carney's right: it's too soon to raise rates