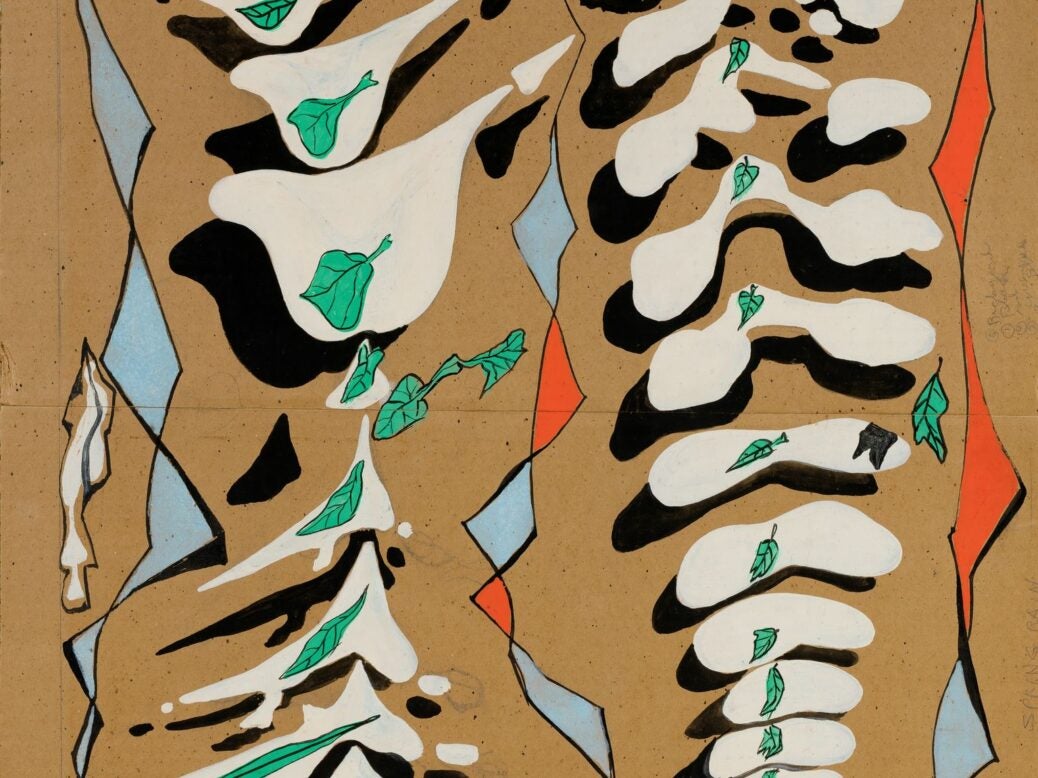 Galleries and auction houses may be closed for the foreseeable future, but there is no need for art-lovers to stop collecting. Many outlets around the world are still running sales online to fill the void, and Arun Kakar has found the very best
Old Masters including Portrait Miniatures from the Pohl-Ströher Collection
Sotheby's, 29 April – 7 May
All of the major schools of western European art are represented in this mid-season Old Master's sale from Sotheby's. More than 70 portrait miniatures are on show, several of which are from the collection of the late Dr Erika Pohl- Ströhe, founder of German cosmetics giant Wella AG. Estimates range from a couple of thousand to well over £50,000, making it an ideal sale for newcomers and seasoned collectors alike.
Maddox Gallery, ongoing
London mainstay the Maddox Gallery has released a special collection from 30 established and emerging artists, who have offered work below their usual sale prices in aid of HEROES. The charity supports frontline health workers, and the sale has already raised £750,000 of its £1 million target. All of the Maddox's top talents such as Coco Davez and Haris Nukem are represented, alongside familiar public personalities such as Boy George and Noel Fielding.
Handpicked: 100 artists selected by the Saatchi Gallery
Christies, 12-28 May
The Saatchi Gallery has perhaps been more important than any British gallery in the last 30 years in helping to launch the careers of some of the world's most decorated and interesting artists. The gallery has teamed up with Christies to bring a slate of up-and-comers under the virtual hammer. Estimates range from £1,000-15,000 and artists include the likes of Petr Davies and Mequitta Ahuja. Expect to hear a lot more from these names in the future.
Phillips, 1-11 May
Phillips has teamed up with charity Robin Hood for this special sale in support of its efforts in combatting Covid-19 across New York. Some of the world's leading contemporary artists have donated work, including the likes of Albert Oehlen and Mimi Lauter. Amazing art for a worthy cause.
Christies, 28 April- 6 May
With a totemic new biography and comprehensive retrospective planned at the Tate, this was meant to be another big year for Andy Warhol. While the exhibition is on ice, enthusiasm an artist of Warhol's stature is unlikely to be dimmed. Christies is presenting a sale of Warhol's original photography for sale in support of the artist's foundation, which provides emergency relief for artists.
treat agency, until 30 April
Some 141 works are on sale at this special site from the treat agency, who rightly claim that 'solidarity is the cornerstone of a healthy art market'.  This online digital art event features a host of Warsaw galleries, and there is plenty of work here to get excited about. It's all very reasonably priced too and provides a window into the gallery scene of a city long touted as one to watch.
Bonhams, until 29 April
This urgent sale from Bonhams is in aid of the NHS Covid-19 appeal. In a short space of time, the auction house has assembled an impressive lineup. As well as top-notch work from the likes of Anthony Gormley and Julian Opie, there are experiences such as a tour round the studio of Grayson Perry and dinner with Christopher Biggins up for grabs too.
Wimbledon Art Fair's Online Art SOS
14-17 May
For the first time in 20 years, the Wimbledon art fair will take place not in the studio of local artists, but on the computers of its collectors. More than 50 artists and makers will be displaying their wares which the fair promises will 'suit all tastes and budgets'. It's sure to be a winning selection from one of London's best small fairs known for championing independence.
Tanya Baxter contemporary: Healing
Ongoing
Art advisory Tanya Baxter has partnered up with the Maudley Trust, which is running an emergency appeal for the NHS. It's offering a substantial discount of between 10-30 per cent off selected works, we are asking our clients to donate 10 per cent of the final saving to the NHS. The likes of Hockney and Banksy feature here.
Sotheby's 2-7 May
This inaugural five-day sale from Sotheby's aims to look at 'what it means to be a collector in the modern world'. This, it turns out, includes a star-studded series of works from teh likes of Damien Hirst, Mario Testino and Salvador Dali. There's no shortage of variety – we're told to expect a sale that transcends geographies, periods and materials. What's more, prices start at just £500.
David Zwirner, ongoing
Gallery powerhouse David Zwirner has tapped up 12 London galleries to present works by a single artist in their program – many of whom were scheduled to have shows this spring. The slate of exhibitors and artists is broad and reflects the diversity and range of London's independent flagbearers. Galleries range from Featured outlets include the Approach in Bethnal Green to Arcadia Missa in Soho.
Read more:
Lockdown dining: The high-end London restaurants delivering during the coronavirus crisis
'Our online presence now is our presence full stop' – galleries adapt to Covid-19
'The market could be on pause as opposed to finished' – property advisers react to Covid-19