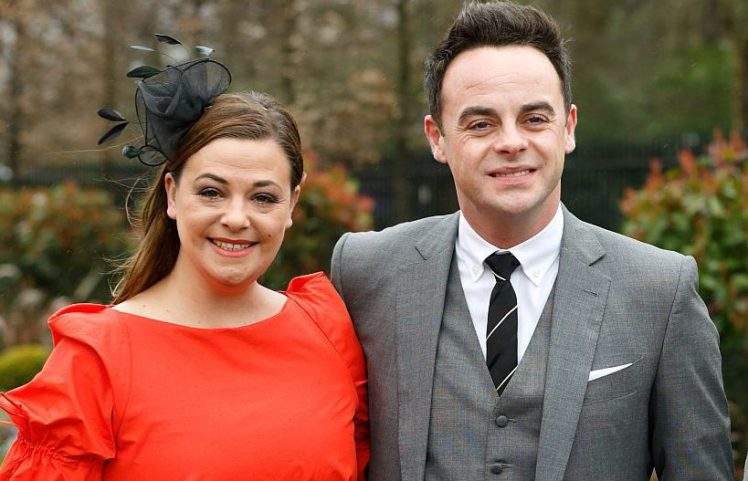 The TV presenter's headline grabbing divorce shines light on the science behind alimony, writes Harry Gates
As Love Island continues to dominate the headlines for those not interested in the World Cup, the saga of Ant McPartlin and Lisa Armstrong's on-off divorce has been relegated to the inside pages – mercifully for them, no doubt.  Ant has reportedly moved on with the couple's former PA, following his and Lisa's well-publicised separation earlier this year, after 11 years together.
Since the separation was first confirmed, it was alleged Lisa planned to move her life, and the couple's Labrador, to the US. To facilitate this, it was claimed that Lisa has demanded a £50 million divorce settlement, which includes half the value of the couple's family home and a share of Ant's future earnings – which complicatedly are tied up in a joint contract with his TV partner Declan Donnelly. However, Lisa has since denied these claims and has said she wants the split 'settled quickly and painlessly'.
Nevertheless, the spotlight falls on the issue of the much-derided 'meal ticket': whether and when a spouse should be required to part with future earnings to support their ex-wife or husband. Those calling for reform of the law – and many paying spouses -regard the current practice in England as outdated, paternalistic and absurdly over-generous. Groucho Marx may have observed that 'paying alimony is like feeding hay to a dead horse', but what if the horse is alive and well, hungry, and is in fact asking for more?
A recent Supreme Court case, Mills vs Mills, looks set to provide some clarity on this subject and in particular the questions of how long a spouse should be forced to pay maintenance following the end of a marriage, and whether after a long period of separation the amount of maintenance can actually be increased. The facts in that case were that Mr and Mrs Mills had been married for 13 years before they divorced in 2002. The couple's original settlement outlined that Maria Mills would receive liquid capital of £230,000, and monthly spousal maintenance payments of £1,100.  This latter sum was expressed to be payable for 'joint lives' meaning that only death (or Mrs Mills' remarriage) or a further order of the court could intervene to end the payments. In 2014, Mr Mills applied to the court to reduce them and to establish a fixed term order. Meanwhile Mrs Mills issued her own application, seeking an increase in the sums payable, in part on the basis she had run through her original capital award and was thus unable to meet her 'basic needs'. The judge dismissed both applications. In the Court of Appeal, Mrs Mills succeeded in increasing the sum payable. We await the outcome of Mr Mills' appeal from that decision.
So how does any of this affect you as a high-net worth individual?
Judges must look at each case individually having regard to various factors and have a wide discretion to do what is right.  Very broadly, an award of maintenance will be justified when the receiving party – here Mrs Mills – can establish a need for it, which the paying party has the means to meet.  But of course needs, like beauty, are in the eye of the beholder. Putting an exact figure on the award can therefore be more art than science. Most family lawyers will tell you that predicting maintenance is the most difficult aspect of their work. So it is well worth considering alternatives to fighting in court if you want to save the risks – and substantial costs – of that process.
Mediation and arbitration are well-established alternatives. The former focusses on reaching a consensual settlement where this is possible. The latter provides the parties with a similar process to traditional litigation except the final decision is not taken by a judge, but by an arbitrator – usually a senior barrister.  This can be a significant advantage where is it is necessary to hold hearings more quickly than a conventional court can offer, or where you wish to appoint an arbitrator who has specific expertise in particular aspects of your case, for example if there are offshore or trust assets.
In addition to those options, our new initiative, The Divorce Surgery, lets separating couples meet with a specialist barrister together right at the outset to hear what settlement a judge (or arbitrator) would most likely award them in the event they ever had to go that far.. This aligns expectations from the beginning, leading to quicker settlements, reduced spend on legal costs and a more harmonious, less adversarial approach to divorce.
This sort of innovative flexibility will be key if London is to retain its reputation as the 'divorce capital of the world', and if our system of family justice is to meet changing social expectations. Talk of reform to make divorce easier and more predictable is never far away, but actual progress remains painfully slow. We await the Supreme Court's judgement with interest.
Harry Gates is co-founder of The Divorce Surgery