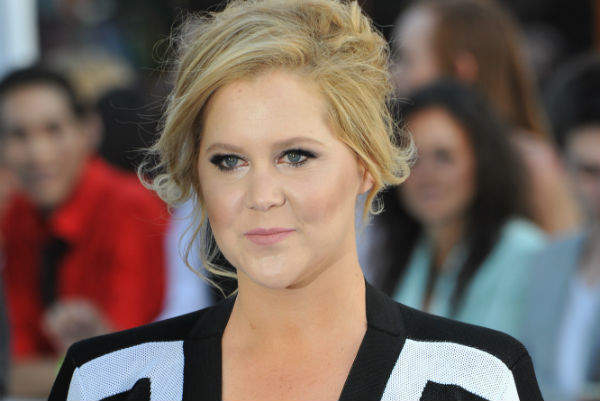 Amy Schumer is reported to be worth £6 million.
She was Born in Manhattan on June 1, 1981 and graduated in Theatre from Baltimore's Towson University in 2003. She then studied for two years in New York City at the William Esper Studio, while supporting herself by waiting tables and bartending.
During that time, she took to the stage to play the role of a breast cancer patient in Keeping Abreast. From June 2004 onwards, Schumer soon began to do stand-up shows, with her first act being at the Gotham Comedy Club. In 2007, she appeared on Comedy Central in a Live at Gotham episode before getting her "big break" on NBC's Last Comic Standing — standing fourth in the finals of the fifth season.
A regular guest on Red Eye w/ Greg Gutfeld, the late-night show on Fox News (2007-2012), Schumer also participated in the Comedy Central parody on reality shows, Reality Bites Back (2008) — emerging runner-up.
After she appeared in an episode of ABC's Cupid and the NBC sitcom 30 Rock in 2009, Schumer's first Comedy Central Presents special was broadcast in April 2010. She co-presented A Different Spin with Mark Hoppus (2011), acted in the HBO series Curb Your Enthusiasm (2011), appeared in the Comedy Central Roast of Charlie Sheen, saw the release of her debut stand-up comedy album and also contributed to Cosmopolitan magazine.
In 2012, Schumer acted in Delocated — an Adult Swim mockumentary series, lent her voice to an episode of Louie, took part in the Comedy Central Roast of Roseanne Barr and performed her acclaimed stand-up special, Amy Schumer: Mostly Sex Stuff. She also appeared in three movies: Price Check, Sleepwalk with Me and Seeking a Friend for the End of the World.
Schumer's sketch comedy series of single-camera vignettes of herself linked to her stand-up footage, was created into a show called Inside Amy Schumer and aired on Comedy Central (2013-present). In 2014, she was nominated for a Primetime Emmy for Outstanding Writing for a Variety Series. The following year Schumer won the Peabody Award, the Critics' Choice Television Award and two Television Critics Association Awards. She earns £16,000 per episode.
Appearing in two episodes of HBO's Girls (2013), she was a guest of Jerry Seinfeld on an episode of Comedians in Cars Getting Coffee (2014).
In 2015, Schumer voice-acted in the Netflix animation Bojack Horseman and starred in her first leading role in the film Trainwreck for which she also wrote the script. The successful film has grossed nearly £71 million worldwide.