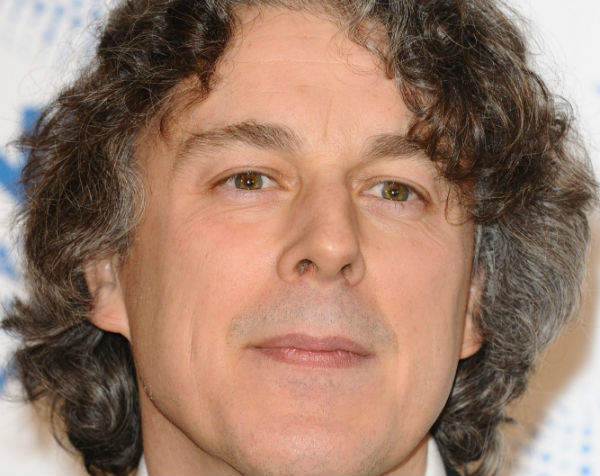 Born in Essex, on March 6, 1966, Alan Davies has an estimated net worth of £3 million .
Davies studied Drama at the University of Kent in 1988 before starting out as a stand-up comic at the Whitstable Labour Club.
Time Out magazine's Best Young Comic in 1991, Davies won the Critics Award for Comedy at the Edinburgh Festival in 1994. The show's audio/video cassettes were released as Alan Davies Live at the Lyric in 1995.
How did Davies  take his career to the next level to make his millions?

During 1994-95, Davies then presented Alan's Big One on Radio 1 and appeared on One for the Road on Channel 4.
He stars in BBC's 1998 BAFTA-winning mystery drama Jonathan Creek (1997-), where he plays the title role. Special episodes were telecast on New Year's Day 2009, Easter 2010 and Easter 2013.
Davies co-scripted and starred in The Alan Davies Show, his own radio sitcom which aired on BBC7. He also starred in the 2000 BBC comedy A Many Splintered Thing.
Davies narrated the Animal Aid anti-vivisection video Wasted Lives in 2006 and appeared twice on the BBC science programme Horizon in 2009.
In 2010, Davies starred in BBC's Whites and Channel 4's Alan Davies' Teenage Revolution
Davies 2012 tour Life is Pain aired on Dave.
In 2014, he hosted BBC Two's Alan Davies Après-Ski, Channel 5's The Dog Rescuers and Dave's Alan Davies: As Yet Untitled.
Davies has been a permanent panellist on the Stephen Fry's quiz game QI since 2014.
An Arsenal fan, Davies owns shares and bonds in the football club. He hosted the Club's podcasts It's Up For Grabs Now (2010) and The Tuesday Club (2011).
The comedian lives with his family in Islington.