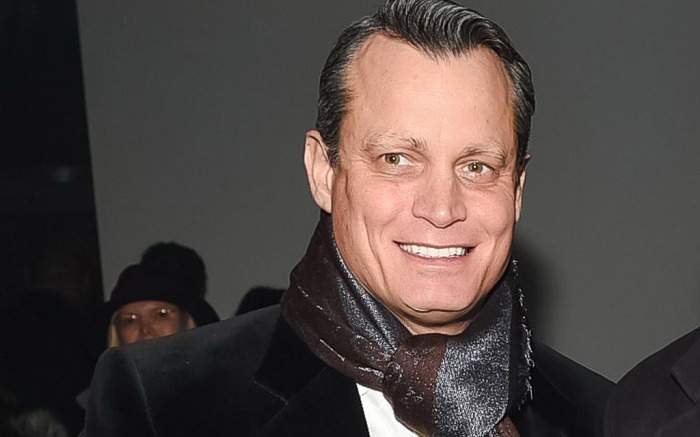 The life of billionaire businessman Matthew Mellon who died this week – and was a regular fixture at Spear's parties  – belongs in a Scott Fitzgerald novel, writes his old friend William Cash
The tragic death at a rehab in Mexico of my old friend Matthew Mellon, aged just 54, has been met with a predictably colourful series of stories being re-hashed about his life as a Gatsby-like gilded Mid Atlantic 'personality'. The real Mellon was rather different from the billionaire playboy figure that has been caricatured in the press.
As somebody who knew him since the 1990s when he was living in LA, newly sober, I found him to be a complex, intriguing, charming and hugely lovable character. He told me that he had been largely brought up 'on a yacht'. He had an extraordinary candour and generosity of spirit about him which although at times went 'over the top' made him quite unique. A regular at Spear's parties whenever he was in London, he was incredibly funny, sharp, self-deprecating, and kind.
Speaking from Costa Rica, Henry Dent-Brocklehurst said he had spoken to him only a few days before his death. 'He was telling me about the philanthropy of his great ancestors and his intention was to use his newly found wealth from crypto-currencies to continue that legacy.'
The plan was for Dent-Brocklehurst to join Mellon in Mexico but, in the end, he decided to go to Costa Rica for a holiday. He first met the banker in LA as a result of Dent-Brocklehurst's godfather Billy Hitchcock being one of Mellon's uncles. Another uncle was the legendary American philanthropist and race horse trainer Paul Mellon who was also a friend of the Queen.
'We immediately clicked and Matthew became housemate and later godfather to my son, Mark,' he recalls. 'He was undoubtedly one of the most generous people I ever knew in both in spirit and in terms of contributions to charities, especially charities to do with addiction. He would never fail to show up with a well thought out present for my son. He would always tell hilarious stories about his travels around the world.'
Women loved him especially, and he was a good friend of Elizabeth Hurley who found out about his death after being woken in the middle of the night on Monday by Dent-Brocklehurst.
'Matthew was infectiously energetic and a very kind man,' said Elizabeth. 'I was pregnant at the same time as his then wife Tamara and, knowing I was single, he turned up one day and took me to a baby shop and made me choose all the baby equipment I needed, like pushchairs and car seats, as he knew I hadn't organised anything. I've never forgotten that. He was also a very good photographer and took some lovely pictures over the years. I shall greatly miss him.'
I remember him once telling me how he got to first date Tamara before she became his wife and the founder of the Jimmy Choo shoe empire. In this, she was very much helped by Matthew's impeccable international social connections and surname which was synonymous with American financial royalty. Tamara and Matthew had been staying at Sudeley Castle as single house guests.  When it transpired that they were both heading back to London after the party, Mellon offered to give Tamara a lift in his swanky car (he had a driver, of course). 'I knew then I had exactly two hours to close the deal during that car journey,' Matthew later told me. 'Two hours to persuade her to marry me.'
Of course, he succeeded. He ended up proposing in a helicopter with Tamara wearing a blind fold while the chopper was hovering over one of the Mellon Banks which naturally looked after the tens of millions that he had inherited (he came into a trust worth $25 million aged 21, with other trusts to follow). Yet despite being the heir to such riches he was always very keen to make his own deals and his own money and was surprisingly successful as a businessman, considering his often erratic lifestyle.
How he quite recently managed to turn a a $2 million investment in cryptocurrency into a $1 billion investment remains something of a mystery to his friends, not the least as he generously offered to 'cut' his close friends into the deal, giving them the chance to make giddy returns on their investments. 'We all could have become multi-millionaires' says one friend. 'The only reason we didn't invest is because we worried about Matthew's lifestyle. It didn't always foster investor confidence'.
Matthew was born into American aristocracy and remained a strong Anglophile. Although he lived in a large apartment at the Pierre Hotel in New York towards the end of his life, while married to Tamara, he lived at a duplex flat in Eaton Place where the couple hosted some lavish parties with guests including the Duchess of York and the late fashion muse Isabella Blow.
He was always proud of having attended the prestigious Wharton business school in Philadelphia, and of being a scion of one of America's most important banking families with a family fortune to match that of the Rockefellers and Vanderbilts. His famous ancestor Thomas Mellon who was banker to the 19th century American financial titans, Andrew Carnegie and Henry Clay Frick. He knew that Thomas was an entirely self-made Scottish-Irish entrepreneur who had a will of steel and was renewed for his frugality, discipline and work ethic.
I remember after we had lunch one day, he couriered over a hardback copy of a biography of Thomas Mellon, His Life and Times,  to my house. In many ways he was haunted by his Mellon name and ancestry.  He was also proud of being the nephew of Paul Mellon, the famous American philanthropist and race horse owner whose champion horses included the legendary 'Mill Reef' that won The Derby, the King George VI and Queen Elizabeth Stakes and the Prix de l'Arc de Triomphe as a three year old.
I have rarely met anybody who was so adored by his friends. His generosity was legendary. He was a true original. Matthew had many close friends who were highly supportive of his ups and downs. He also enlisted the professional help of Deepak Chopra, the self-help guru to the stars, based in California. When he was seeing Chopra, Matthew told me: 'I am renewing the spirit of Matthew Mellon and it is just a lot easier to find out who he is when you don't have a lot of extra rubbish in your life'.
He never pretended that having inherited the Mellon name and fortune wasn't as much a curse as a blessing throughout his life. Matthew belonged in a F. Scott Fitzgerald novel and his golden laughter and wonderful spirit will not be forgotten.
William Cash is Founder and Editor-at-Large at Spear's
Related
Country houses are changing: meet entrepreneurs behind the new dawn at the big house