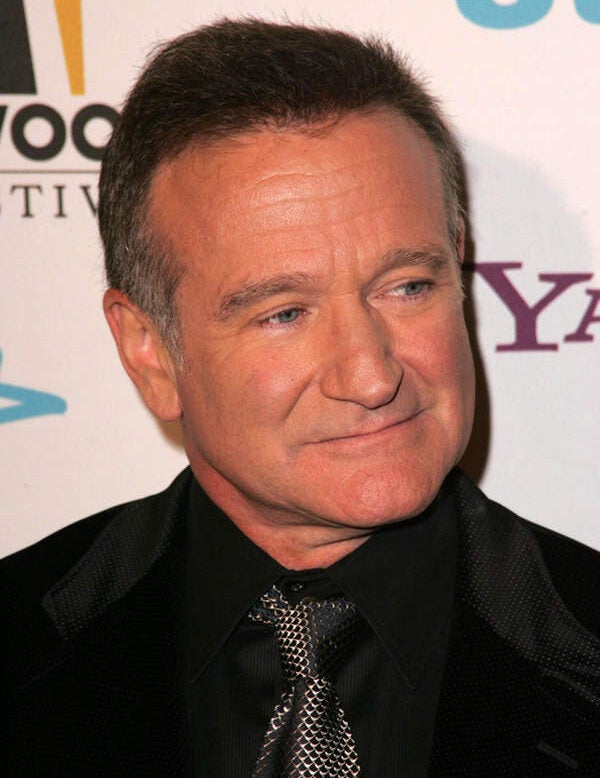 Author: Peter Matthews

At the time of his death, Robin Williams was worth a reported £34 million.
He was born in Chicago to Robert Fitzgerald Williams and Laura McLaurin. A shy child, Williams' first comic act was the imitation of his grandmother.
Noticing his talent to tickle the ribs with his imitations, family members encouraged him to join the drama department at his school. Soon, Williams mastered the art of making people laugh, particularly with his physical movements and nasal voice.
After graduating from the prestigious Julliard School, Robin Williams got the first opportunity to showcase his talent to an audience when NBC selected him to host 'The Richard Pryor Show'. Williams later shot to fame with the American sitcom 'Mork and Mindy', a spin-off of the hit series 'Happy Days', in which he was cast as lovable space alien Mork.
Robin Williams' popularity continued to grow during the late 1970s and early 1980s. The same period marked his entry into film with 'Can I Do It Till I Need Glasses?' With his talent for accrents and funny gestures,, he was successful in bagging many high profile projects during this period, including 'Good Morning, Vietnam', which earned him an Academy Award nomination.
For his role in 'Good Will Hunting' in 1997, Williams finally received his Oscar for Best Supporting Actor.
He has also contributed voiceovers to various hit children's movies, including Walt Disney Animation Studios' 'Aladdin', released in 1992 and the 2006 Oscar-winning 'Happy Feet'.
On personal front, comedy legend Williams has been married three times. His first wedding in 1978 soon ended in divorce owing to Williams' extra marital affair with a waitress. Williams has one son from his first marriage. He married Marsha Garces in 1989, with Garces later filing for divorce in 2008.
The two divorces in Robin Williams' life took a heavy toll on his finances. After becoming bankrupt, Robin Williams put his $35 million house up for sale and returned to television — with 'The Crazy Ones' in 2013 — to overcome his debts.