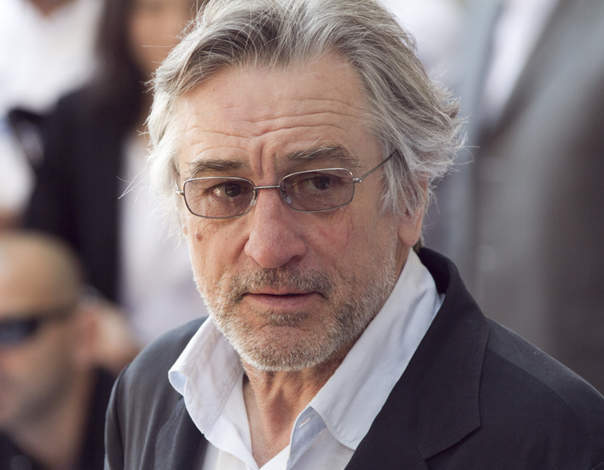 Author: Peter Matthews

Robert De Niro is worth a reported £103 million.
Born in 1943 in New York's Greenwich Village, De Niro enjoyed watching movies and imitating characters as a kid. Having developeda keen interest in acting, he appeared in an amateur stage version of The Wizard of Oz aged ten, produced by the school he attended.
Rebellious and restless by nature, Robert dropped out of school at the age of sixteen to pursue acting.
He then joined the Stellar Adler Conservatory, where he met teacher and mentor Stellar Adler, who brought out De Niro's hidden acting skills.
Young Robert displayed tremendous passion while at the conservatory, which caught the attention of big wigs.
In 1963, at the age of twenty, he was offered his first film role in Brian De Palma's The Wedding Party, which wasn't released until1969. For reasons unknown, De Niro was reportedly paid a minor remuneration of $50.
The following year, the future Hollywood legend acted in Roger Corman's Bloody Mama. Three years later, in 1973, he appeared in Bang The Drum Slowly, for which he received widespread critical acclaim as a dying baseball star.
This film gained the attention of iconic director Francis Ford Coppola, who offered him the role of young Vito Corleone in mafia movie The Godfather Part II, which fetched him an Academy Award in 1974.
After receiving the accolade as Best Supporting Actor, De Niro swiftly rose to prominence. For his next film, Taxi Driver, Robert De Niro was paid $35,000 – the highest pay day of any actor for a single movie at that time. He delivered his most iconic performance as would-be vigilante Travis Bickle in the cult classic.
That same year De Niro was offered a role in The Last Tycoon for a pay of $200,000 plus percentage of the film's total gross. Between 1976 and 1996, Robert appeared in dozens of successful movies. Raging Bull, released in 1980, fetched him his second Academy Award.
For legal drama and minor box office hit Sleepers, released in 1996, De Niro was paid a whopping $6m. The next notable movie he appeared in was Ronin (released in 1998), for which he received a $14m pay cheque.
De Niro reportedly received $8m and $13.5m respectively for two of his most successful movies — mainstream comedy hits Analyze This and Meet the Parents — released between 1999 and 2000.
Robert De Niro's net worth continued to soar as subsequent franchise sequels Analyze That, Meet the Fockers and Little Fockers achieved significant returns at the box office right up until 2010. De Niro has also further benefitted in the profitability stakes from an Academy Award nomination for his role in the 2012 hit Silver Linings Playbook.
De Niro married second wife Grace Hightower in 1997 and has six children and three grandchildren.
An estate in Marbletown, upstate New York currently acts as the couple's primary residence. De Niro also has an extensive Manhattan property portfolio and has been investing in lower Manhattan's TriBeCa since the late eighties.