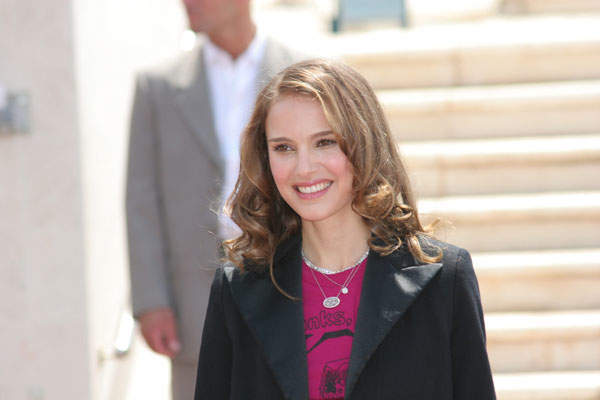 Natalie Portman is estimated to be worth £37 million.
Born in 1981 in Jerusalem, she moved to the United States along with her parents at just three years of age.
Attending the Solomon Schechter Day School in Long Island as a child, Portman developed a keen fascination in acting and frequently gave dancing performances at interschool meets.
When she was barely ten years old, she received an offer of a child modelling contract from a Revlon agent, which she declined gracefully, stating that she wanted to focus more on acting.
Her first film, Leon: The Professional, was released in 1994 when she was twelve years old. Her lead role of Mathilda earned the young star rave reviews. Portman also acted in a short film Development, which was aired on television the same year. Over the next two years she appeared in several movies — Heat, Beautiful Girls, Mars Attacks and Everyone Says I Love You.
She took on another title role with her 1997 Broadway debut in The Diary of Anne Frank. However Portman's major breakthrough came with Star Wars prequel The Phantom Menace, which was released in 1999.
Portman's next role, alongside Susan Sarandon in Anywhere But Here, earned her critical acclaim and a Golden Globe nomination. Although Portman's next movie — Where the Heart is (released in 2000) – opened to negative reviews, it received a good response at the box office and further cemented her box office profile.
Portman's popularity soared once more as she reprised her role of Padmé Amidala in Star Wars Episode II: Attack of the Clones. Released in 2002, the movie was produced for$115m and fetched $649m in profits worldwide. 2006 can be cited as one of the best in Portman's career as the imaginative action thriller V for Vendetta opened to an overwhelming response — both from the public and critics. The ambitious and politically charged film grossed $132m, becoming a cult favourite in the process.
Portman appeared in several further movies until she scored a major hit with No Strings Attached (released in 2011), which grossed $147m at the box office.
<p>Portman had yet more success with Thor (released in 2013) which notched up $449m at the worldwide box office. Her next movie, Knight of Cups, is in post-production stage.
She was nominated for an Academy Award for Closer (in 2004). She finally won the award in 2011 for portraying an obsessively diligent ballerina in the hallucinatory Darren Aronofsky film Black Swan. She has also received two Golden Globe Awards and a BAFTA award. Natalie Portman is married to Benjamin Millepied, with whom she had a baby boy named Aleph in 2011.