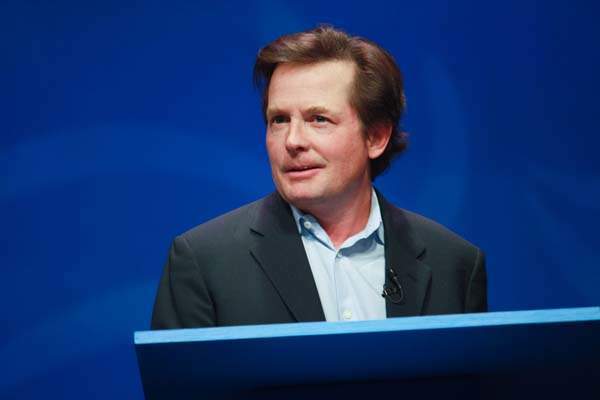 Author: Peter Matthews

Michael J Fox is estimated to be worth £45 million.
The actor, who enjoyed limelight for decades, faced a sudden career setback after he was diagnosed with Parkinson's in 1991.
Born in 1961, Michael Fox  lived in various cities in Canada while his father worked as a police officer. Right from childhood, Fox was drawn to acting, and made his professional debut on the CBS series Leo and Me at the age of fifteen.
To pursue an acting career, Fox left for Los Angeles at the age of eighteen. Noted producer Ronald Shedlo discovered the young talent and offered a role to Fox in the CBS movie Letters from Frank in 1979.
Fox later became a fully fledged star as Alex Keaton on the hit series Family Ties (1982 – 1989), where he won over massive audiences with his confident charm and impeccable comedic timing.
Fox's dream to appear in movies became a reality with Midnight Madness, released in 1980. Shortly afterwards, he bagged a role in Class of 1984, released (ironically) in 1982. Fox then went on to work on many successful films including Teen Wolf, Light of Day, The Secret of Success, Casualties of War, Life with Mikey, Where the Rivers Flow North, and Greedy and Coldblooded, to name a few.
He gained worldwide popularity for his role in the second and third installments of the film series Back to the Future, released in 1989 and 1990 respectively. His pitch-perfect portrayal of a George Stephanopoulos-type character in The American President (1995) also earned him an abundance of accolades.
But it was his return to primetime TV with a role on the ABC sitcom Spin City, launched in 1996, that put Fox firmly back in the saddle.
As for family life, Fox met his wife (then co-star) Ellen Reed while working on Family Ties in the mid 1980s. The couple married in 1988 and have four children together.
While shooting for the movie Doc Hollywood in 1990, Michael J Fox showed symptoms of Parkinson's disease.
As his medical condition worsened, Fox retired from acting in 2000, long before his net worth touched $60 million. However he has lent his voice talents to several films since, including Stuart Little.
During his acting career, Michael J Fox has received many awards, with Sweden's Karolinska Institutet conferring an honorary doctorate on him. He has previousky won three Emmy Awards and a Golden Globe Award for Family Ties and an Emmy, three Golden Globes and two Screen Actors Guild Awards for the sitcom Spin City.
Fox was appointed an Officer of the Order of Canada in 2010. In 2010, the City of Burnaby, British Columbia bestowed the Freedom of the City honour on him. He has also written an autobiographical book, Free Man, which focuses on his life after being diagnosed with Parkinson's disease.
The celebrated comedic actor has also set up a foundation that works towards finding a treatment to Parkinson's disease. Many experts are of the opinion that one day Michael J Fox might use his complete net worth of $60 million for the same cause that has endeared him to millions who suffer from the same disease.