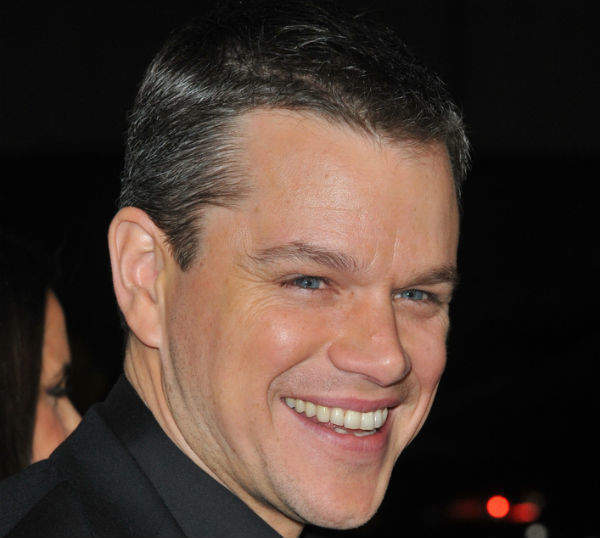 Born to a stock broker and a teacher in 1970, Matt Damon has an estimated net worth of £52 million.
He sought refuge in acting during his college days. He appeared in various dramas that became stepping stones to his cinema career.
Damon's debut was in Mystic Pizza (1988), wherein he played a minor character. The actor dropped out of Harvard University in 1992 to appear in a pivotal role in Geronimo: An American Legend (1993).
He next appeared in Courage Under Fire (1996), before rising to prominence with Good Will Hunting (1997), which was written by the actor along with Ben Affleck. The movie, which was produced barely with $10 million, evoked a huge response and grossed over $225 million worldwide.
Good Will Hunting was nominated for nine Academy Awards, which included a Best Actor Award nomination for Damon. He and Affleck won Oscars for Best Original Screenplay.
The same year, Damon appeared in the lead role of The Rainmaker, which led to the Los Angeles Times recognising him "as a talented young actor on the brink of stardom".
By the end of 1990s, Damon was a popular actor. He received $5 million, his first big salary, for his role in The Talented Mr Ripley. Post 2000, Damon's net worth increased considerably.
In 2001, he appeared in the commercially successful The Legend of Bagger Vance, for which he reportedly received $7 million. For his 2001 flick, Ocean's Eleven, he was reported to have been paid over $4 million.
Before Damon received his career-high $10 million for The Brothers Grimm, the actor appeared in Howard Zinn, Ocean's Twelve, The Bourne Supremacy, Jersey Girl, EuroTrip and Syriana – which played a key role in increasing his net worth.
He last appeared in The Monuments Men, released in 2014.
Damon married Luciana Bozán Barroso in 2005. Although several film personalities attended the celebrations, the wedding was a low key affair. The couple, who renewed their wedding vows in 2013, have recently moved to Los Angeles from Miami.
Image credit: Jaguar PS / Shutterstock.com