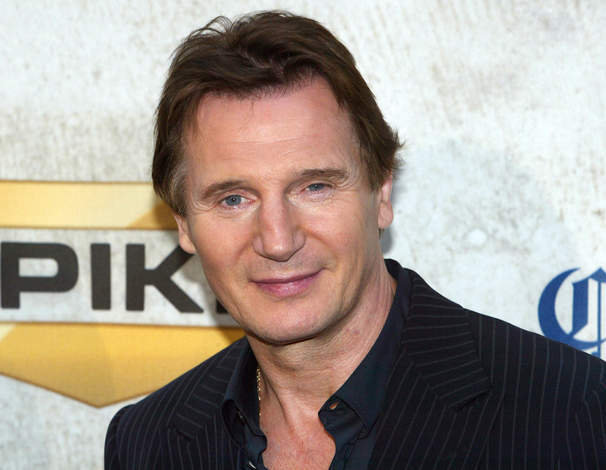 Author: Peter Matthews

Liam Neeson's net worth is reported to be £52 million.
Born in 1952 to a cook and caretaker in Northern Island, Neeson spent most of his childhood being actively involved in sports and extracurricular activities.
When a school teacher cast him in a stage play at the age of eleven, Neeson discovered that he enjoyed acting. However, he presumably dismissed the thought, going on to study physics and computer science at Queen's University.
Immediately after graduating from the university, Neeson ended up doing odd jobs to make ends meet and worked as a fork-lift operator and truck driver.
After a short spell at teacher training college, he joined the Lyric Players' Theatre as he sought refuge in the theatre arts.
In 1977, Neeson secured his first film role appearing as an evangelist and Jesus Christ in religious movie Pilgrim's Progress.
In 1980, he made his commercial cinema debut when filmmaker John Boorman offered him a small role in Excalibur. After this, Neeson returned to London and continued to appear in television and stage shows.
Between 1982 and 1987, Neeson had minor roles in five films including 1984's The Bounty, starring Robert De Niro.
It was in 1987 that Neeson moved to Hollywood in search of stardom and landed a small role in Suspect, for which he received critical acclaim.
Liam Neeson's fate changed for good when iconic director Steven Spielberg casted him in the role of the flawed, but redemptive German industrialist Oskar Schindler in Schindler's List (1993), which earned him his first Academy Award nomination. The movie became a critical and commercial hit and grossed $321m at the box office.
With the success of Schindler's List, Liam Neeson became one of the most sought-after actors in Hollywood. During the mid 1990s, Neeson's pay cheque per movie was roughly $15m.
Neeson has played significant roles in the movies Rob Roy, Before and After, Les Miserables, Gun Shy, and Gangs of New York, to name just a few. But it was roles such as Jedi master Qui-Gon Jinn in Star Wars: Episode I: The Phantom Menace (1999), Zeus in the remake of Clash of the Titans (2010), and John 'Hannibal' Smith in The A-Team (2010) that cemented his status as a leading man.
For his role in Taken (released in 2008), Neeson was paid a hefty $15m. His highest remuneration till date is for Taken 2, which is $20m. Whether appearing in big-budget blockbusters like Battleship (2012) and The Dark Knight Rises (2012) or smaller budget fares like Chloe (2009), Liam Neeson consistently delivers quality work, with a net worth touching $65m.
The Hollywood star married Natasha Richardson in 1994, who tragically died of epidural hematoma after a skiing accident in Quebec, Canada in 2009. Neeson most recently appeared in Run All Night, which is currently in post-production.