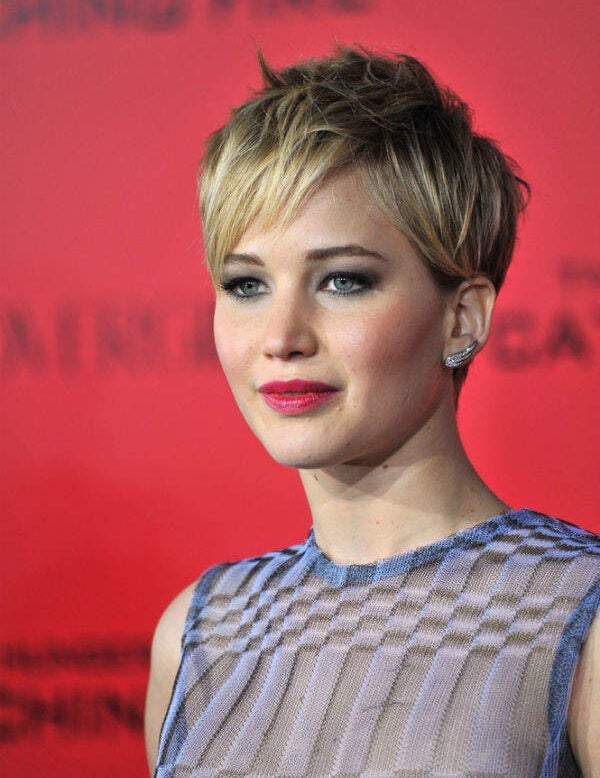 Jennifer Lawrence is estimated to be worth £41 million.
Born in 1990, Jennifer Lawrence took to acting when she was fourteen years old.
She appeared in local theatre shows and approached television producers in 2006 for a role in TV after she had graduated.
After successfully auditioning, Lawrence managed to get a role in The Bill Engvall Show. She also auditioned for Twilight and The Girl With the Dragon Tattoo.
She bagged a guest role in Garden Party (2008), her first film. The same year, she appeared in The Poker House.
A year later, Lawrence was offered a female lead role in The Burning Plain. The movie fetched her the Marcello Mastroianni Award at the Venice Film Festival.
During 2010 and 2011, Lawrence appeared in Winter's Bone, Like Crazy, The Beaver and X-Men: First Class. Her performance in the critically acclaimed film Winter's Bone (2010) elevated her status from rising teen starlet to Oscar-worthy actress.
She played the lead role in the hotly-anticipated The Hunger Games (2012), based on the bestselling young adult novel by Suzanne Collins, which grossed $691 million. Lawrence was reportedly paid $500,000 for the movie, which was her highest payment at that point.
Later that same year, Silver Linings Playbook (2012) made the talented actress a contender for Hollywood's top awards, leading to an Academy Award for Best Actress.
When producers of The Hunger Games approached Lawrence for its sequel, The Hunger Games: Catching Fire, the actress reportedly demanded $10 million deal, becoming the second highest paid actress in Hollywood in 2013 (Forbes). Lawrence's net worth reached $26 million.
The actress's latest film, American Hustle, has opened to positive reviews. Lawrence received a BAFTA award for her role in the movie.
In 2014, Lawrence will be seen in X-Men: Days of Future Past, Dumb and Dumber To, The Hunger Games: Mockingjay – Part 1 and The Hunger Games: Mockingjay – Part 2.
The recipient of over a dozen prestigious awards, Lawrence is a millionaire at 23, but in the past has claimed she doesn't spend much on her lifestyle and still drives her old Volkswagen EOS.
The star is said to be in a relationship with X-Men co-star Nicholas Hoult.
Image credit: Jaguar PS / Shutterstock.com