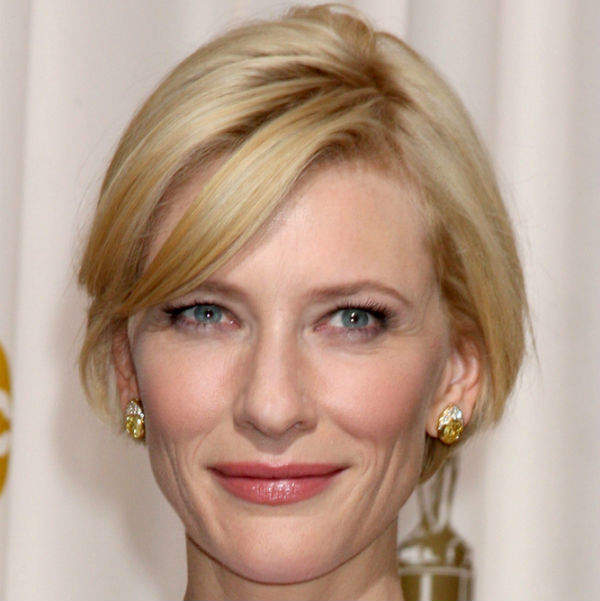 Australian actress,Catherine Élise "Cate" Blanchett has an estimated net worth of £31 million.
Born in 1969 in Melbourne, Australia, Cate Blanchett lost her father when she was ten years old. At the age of fourteen, she started working in an old people's home to fund her education.
Blanchett discovered her passion for acting while at college and started appearing in theatre shows. She then appeared in various programmes for the Australian Broadcasting Corporation, including the drama Heartland and the cop series Police Rescue.
Her television performances caught the attention of director Bruce Beresford, who cast her in his 1997 POW drama Paradise Road as a shy Australian nurse who is apprehended by the Japanese army during World War II.
Although her first outing was a supporting role, Blanchett's acting won critical acclaim and fetched her the lead role for Oscar and Lucinda (1997). She was nominated for the Australian Film Institute Award for her exceptional performance.
Blanchett rose to fame in 1998 when she gave a stellar performance as Elizabeth I in Elizabeth. She received an Academy award nomination and won a BAFTA award and a Golden Globe award for Best Actress.
The actress's popularity soared with The Lord of the Rings: The Fellowship of the Ring (2001), in which she portrayed the role of Galadriel, which endeared her to millions. She reprised the character twice in the franchise, which cemented her remuneration profile. It is believed that Blanchett's net worth rose sharply with The Lord of the Rings series.
While playing lead roles, Blanchett has never been averse to being casted in supporting characters. In 2004, she played Katherine Hepburn, a supporting role, in The Aviator, for which she bagged an Academy Award.
She has also appeared in various successful commercial movies such as The Talented Mr. Ripley (1999), Bandits (2001), Charlotte Gray (2001), The Good German (2006) and Notes on a Scandal (2006).
In 2007, Blanchett was named in the prestigious Time magazine as one of the most influential people in the world. She returned to one of her most famous characters, Queen Elizabeth I, in the film Elizabeth: The Golden Age (2007), for which she earned a Screen Actors Guild Award nomination and Golden Globe nomination.
Blanchett also played a Soviet agent in Indiana Jones and the Kingdom of the Crystal Skull (2008), directed by iconic filmmaker Steven Spielberg.
The same year she starred in the acclaimed drama The Curious Case of Benjamin Button, for which she received a star on the Hollywood Walk of Fame.
Blanchett last appeared in Blue Jasmine (2013), which grossed $612, 767 in the first three days of the its release. Many critics called it her best performance in her career.
The actress will next appear in The Monuments Men and How to Train Your Dragon 2.
Married to screenwriter Andrew Upton, Blanchett has three sons. She lives with her family in Australia.
Image credit: Helga Esteb / Shutterstock.com