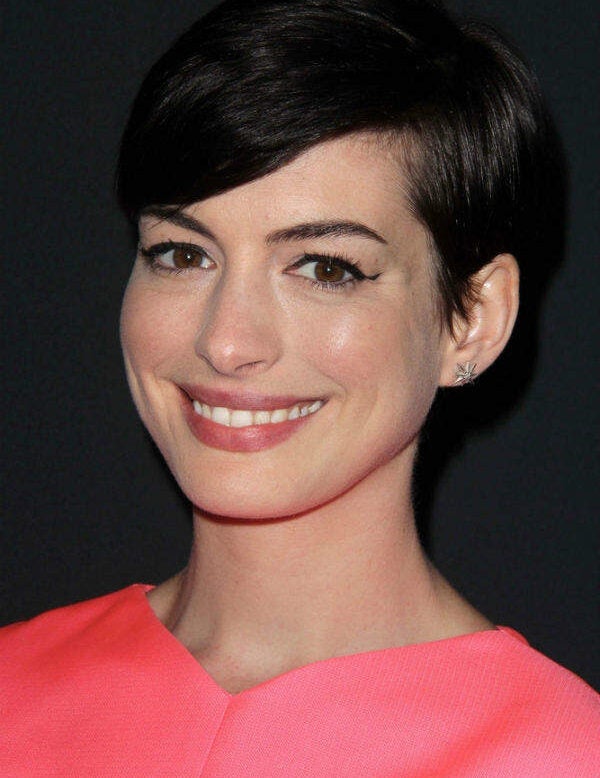 Anne Hathaway has a reported net worth of £24 million.
Born in November 1982, Anne Hathaway drew inspiration from her mother, who was also an actress. While at school, Hathaway appeared in several stage shows that won her many accolades and even gave her the opportunity to perform in a drama at Carnegie Hall in 1999.
Exactly three days after her show at Carnegie Hall, Fox television producers approached her for Get Real television series. Then sixteen, Hathaway accepted the offer and rose to fame soon after.
In 2000, Hathway auditioned for a key role in The Other Side of Heaven (2001) and was selected to star opposite Christopher Gorham.
The following year, she landed the breakthrough role of Mia Thermopolis in The Princess Diaries (2001), which grossed $165 million and made her one of the most sought-after actresses of her time.
Hathaway later on appeared in various children's films and comedy flicks such as Nicholas Nickleby (2002), Ella Enchanted (2004) and The Princess Diaries 2: Royal Engagement (2004).
In 2005, the actress began her rise to A-list celebrity status when she portrayed a spoilt socialite in 2005 flick Havoc, wherein she appeared nude on screen for the first time.
The Academy Award-winning Brokeback Mountain, directed by Ang Lee, featured Hathaway in a supporting role as Lureen, a wife whose husband is in love with a man. She earned strong reviews for her portrayal of a tough, sexy Texan.
In 2006, the actress starred in comedy flick, The Devil Wears Prada, as an assistant to a fashion magazine editor played by Meryl Streep. Produced with $35 million, the movie grossed $326 million, and boosted Hathaway's earning potential.
Her next film, Becoming Jane (2007), based on the biography of writer Jane Austen, opened to mixed reviews, but brought her critical acclaim for her portrayal of Austen.
Hathaway's net worth hogged media's attention when she received a whopping $5 million for her role in Get Smart (2008), which grossed $264 million.
Her next movie, Rachel Getting Married (2009), received a 'thumbs up' from the critics and fetched Hathaway an Academy Award nomination for Best Actress. The star played Kym, a troubled teenager whose past addictions become a hurdle to her sister's wedding.
Hathaway returned to lighter fare with Bride Wars in 2009, for which she received $5 million.
The actress also lent her voice to Alice in Wonderland (2010), which earned $1,025,467,110 in profits worldwide; and Rio (2011).
In 2012, Hathaway landed one of her most exciting roles of her career, as Catwoman in The Dark Knight Rises. The same year she starred in Les Miserables (2012), where she played Fantine, a poor French woman who turns to prostitution to support her only child. She won a Golden Globe Award as well as her first Academy Award for best supporting actress for the role.
Hathaway is currently working on Song One, which is scheduled for release this year. She married actor Adam Shulman in September 2012 in California.
Image credit: s_bukley / Shutterstock.com