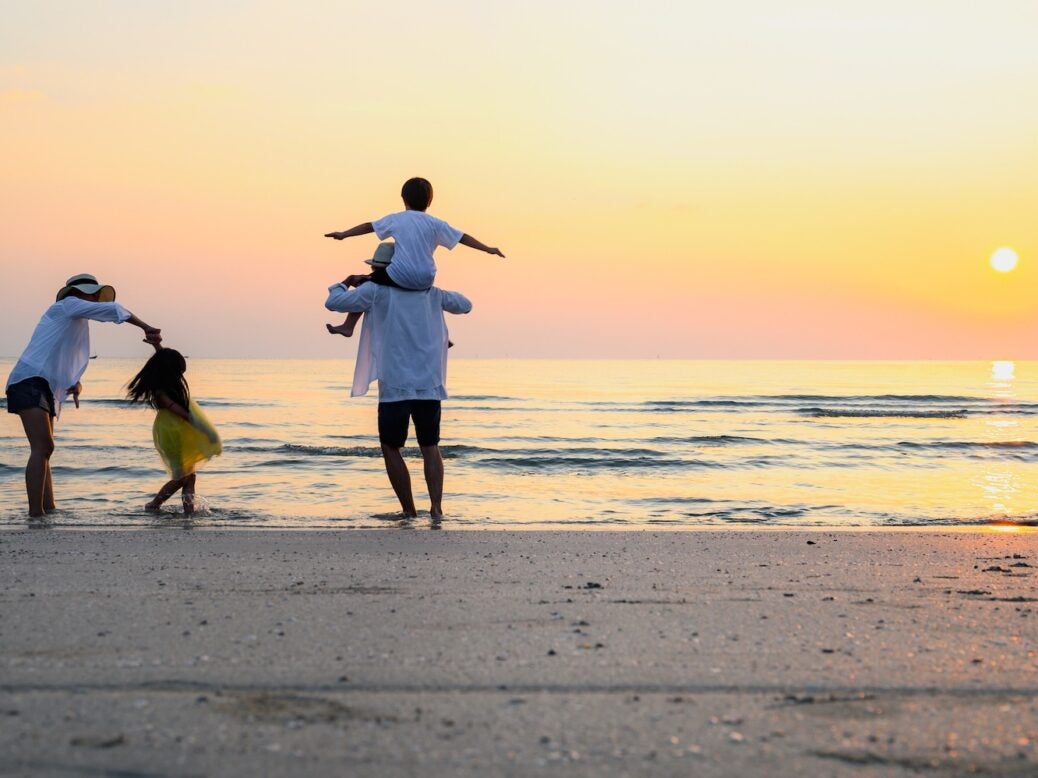 HSBC Private Banking's family office offering helps wealthy families plan for the future
While the Covid-19 pandemic has seen a surge in the fortunes of some ultra-high-net-worth individuals worldwide, it has also exposed potential vulnerabilities within even the wealthiest families. Death, relationship breakdown, business risk and failed succession plans are all common sources of problems – and have all been exacerbated by the pandemic.
'Families learned that you can never be too prepared,' observes Caroline Kitidis, HSBC Private Banking's head of UHNW, EMEA and US, who has more than 20 years' experience in banking. Since March 2020, Kitidis has seen a shift as the next generation of family members have become increasingly involved in their families' affairs, often possessing a completely different vision from their parents. 'This new generation of business leaders often want to invest capital and carry out philanthropy through the ESG lens,' she says. Families are increasingly experiencing competing priorities across the generations, and without careful planning, crucial relationships can be put at risk.
To address these pressures, well-advised families have been far more proactive in planning for the future. Kitidis points out how more UHNWs have been focusing on diversifying their investments across not only asset classes but also sectors and geographical regions to better support their international affairs. Families are also scrutinising their own governance strategies, which include succession planning, according to Russell Prior, who leads HSBC Private Banking's family office advisory proposition. 'Parents have thought about future plans but haven't communicated them clearly with the next generation. For some this might cause an expectation gap across generations; for others it might mask significant differences of view about the future.'
In efforts to improve communication and coordination among family members, some UHNWs have chosen to create family office structures for the first time, according to Jeremy Franks, a chartered tax adviser who is responsible for HSBC Private Banking's wealth planning and advisory for EMEA. From previous experience of working within a family office, Franks knows that creating a family office is not something that should be undertaken lightly. This is an area he believes the bank is very well-positioned to help UHNWs with, where its experienced advisers constructively challenge families on their objectives 'so they are crystal clear' about their goals and aspirations.
'What we focus on is not just the structures or the investments; we focus on the people. This is really important as "family office" is quite a nebulous concept. That's why we ask clients questions such as, "What is the purpose of the wealth? How do you interact with your family businesses? Are the family structures and governance still fit for purpose?"'
Prior recalls an anecdote about how he helped one UHNW family rethink their strategies. 'The family announced that six of the children were all going to create a common pool of money, but all wanted to do something different with it. I asked them, "What's the one common thing you can build together?" And they thought that was a really good idea. This shows how family offices can be a great tool to generate these types of conversations within the family with help and guidance from an external adviser.'
However, Kitidis emphasises that no two structures are ever the same. 'Family offices are like snowflakes. They come in different sizes, different shapes and have different needs.' To cater to this, HSBC Private Banking has the ability to offer truly bespoke solutions. Each family office's functionality varies across regions, too, as there is often a cross-border element to UHNW families, whether that's children studying abroad, offshore business interests or beneficiaries in different locations.
'We help join the dots,' says Franks. 'We make sure that clients consider these issues and ensure that structures and investments have the flexibility to adapt to a change in circumstances of the family members. That's really important, and many clients have found this aspect of our collective experience invaluable.'
Clients are attracted to HSBC Private Banking's global infrastructure, which also means that its family office support services are spread across dedicated UHNW teams around the world, with key offices in the UK, the US, Switzerland, Singapore and Hong Kong. 'But we provide local expertise – we can transplant and utilise our people on the ground as a collective team,' Kitidis explains.
This is indeed a 'huge USP' for the bank, all three advisers agree. Its focus remains on building long-term, multi-generational relationships with family businesses. The fact that one of the multi-generational global families has been doing business with the bank since the 1890s is testament to this. 'We are proud to have been their strategic partner for many generations,' says Kitidis.
For more on HSBC Private Banking's family office offering, visit hsbcprivatebank.com
Image credit: HSBC
More from Spear's
Philanthropy: Princess Eugenie on Ascension Island's sustainable fishing success story
The best tax lawyers for high-net-worth individuals