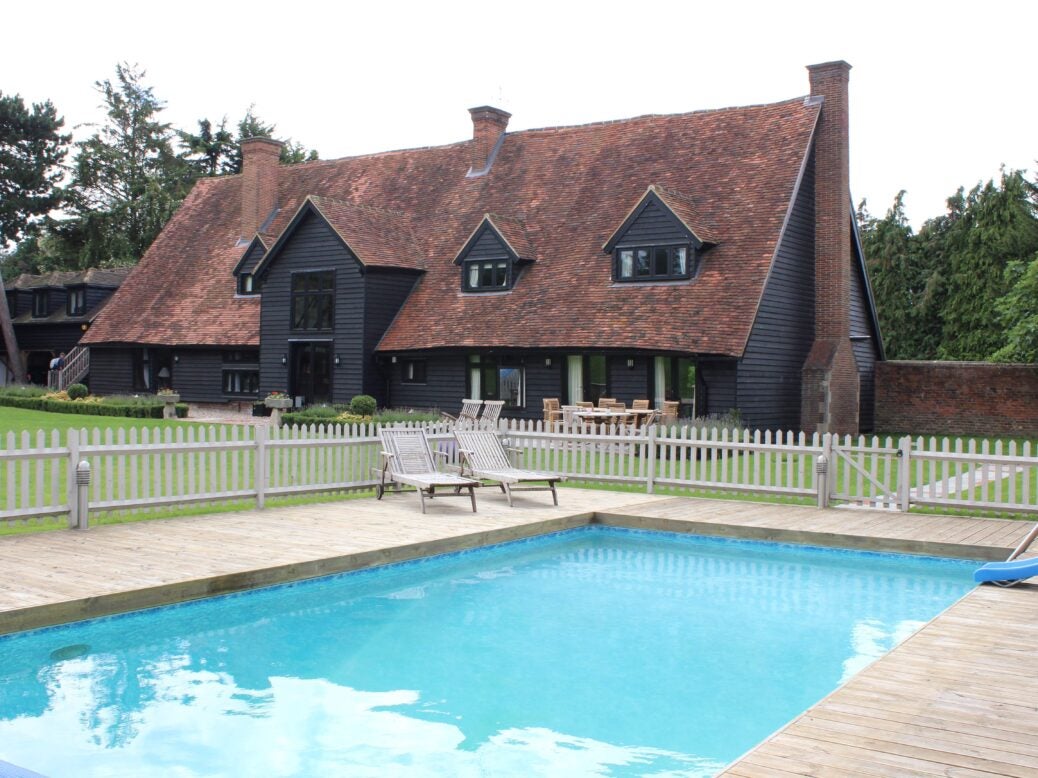 Where to stay for that family weekend away, somewhere we can all be together to celebrate?
Choosing the perfect venue to host an intimate family gathering or special occasion can be the key to success. Like an artist putting brush to canvas, if the scene is not set there will be no masterpiece. With the myriad of homes available for short stays, how can we be sure that we will not be met by surprises. Sometimes the extra special moments are when the main event is over and surrounded by your nearest and dearest you sit together in a less formal setting, able to relax and enjoy each other's funny anecdotes and memories.
Delight
Creating new memories, unwinding and being free to be yourself are some of the real gems, the warm feeling as you see the delight light up your mothers' eyes as she sits surrounded by children and grandchildren or your fathers proud look as he enjoys your company the night before the big day when he will give you away to get married.
Medieval vibes with modern luxury
The Tithe Barn is an exclusive home available for private hire and can sleep up to 17 people. Boasting six bedrooms in the main house, five bathrooms, two receptions, two kitchens, gym, hot tub and outdoor pool. There is an additional self-contained annex which can be included on request. The barn itself is more than 700 years old, the last remaining Tithe (of three) that belonged to Burnham Abbey. The barn has a fifteenth century timber-frame. Lovingly restored as a luxury period property the barn has a fully integrated Miele kitchen, Bose built in speakers, drop down projector and underfloor heating.
A chic fusion of classic and modern, the furnishings are made of natural materials, limestone tiles throughout the ground floor, exposed brickwork and the 600-year-old wooden beams have been preserved creating a cosy medieval feel that makes you want to curl up, stay up late, sip warming tipples and share secrets.
Cosy 
Tithe Barn is one of those homes where you almost wish it would be cold outside so you can fully enjoy being inside however if the weather is on your side the grounds are stunning, and you can fully appreciate the manicured lawn, outdoor pool and hot tub.
Claim to Fame
Previously home to Natalie Portman whilst filming on location in the UK. Natalie loved the privacy of the garden and close proximity to Pinewood. Tithe Barn gave her the comfort she was looking for and offered the sanctuary away from it all. Exactly what she needed after a long day filming.
My Short Stay 
Tithe Barn is managed by the team at MyShortStay who specialise in creating the perfect place for your short stay.
'Every group of guests has different requirements and it's up to our team to help. We have all kinds of requests from private dining experiences, setting up balloons, breakfast spreads, cakes, flowers, Christmas trees and chocolates. The best part is receiving the thank you messages and knowing we have contributed to making their stay unforgettable.
Location 
Tithe Barn Dorney is located less than 40 mins from London and is close to Bray – home to Heston Blumenthal's Michelin Star 'Fat Duck' restaurant, Ascot Racecourse, Windsor Castle, Dorney Rowing Lake, Henley Regatta, Eton college and wedding venues Lillibrooke Manor and Dorney Court meaning there is plenty to do locally should you wish to go out, however you may wish to stay home!