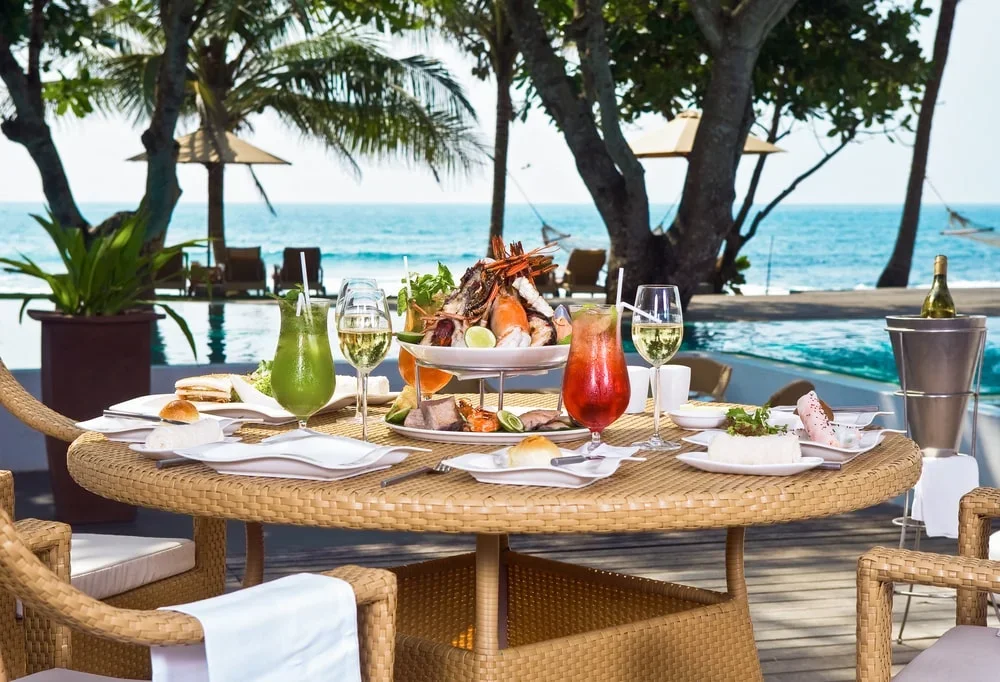 Influenced by a melting pot of cultures, Belize has its own unique food scene that will delight all who visit.
Food is one of the defining elements of any culture. How people prepare, consume and celebrate their cuisine, and the influences it draws from, speaks to the history and experience of that culture more than anything else. Set at the nexus of North, Central and South America while also bordering the Caribbean Sea, Belize has been influenced by some of the most vibrant and varied cuisines on the planet. From this, a food culture has evolved in Belize that is as complex and invigorating as the country itself.
Anyone visiting Belize will be mesmerized by delights for all the senses from the moment they arrive. Taste, texture, color and smell combine in a tropical paradise, mingling in perfect harmony.
So, if you relish the opportunity to sample new flavors on vacation, Belize should be on your radar. What follows is a short summary of what to expect when you travel to Belize in search of great food.
[See also: The Three Finest Luxury Hotels in Belize]
A seafood heaven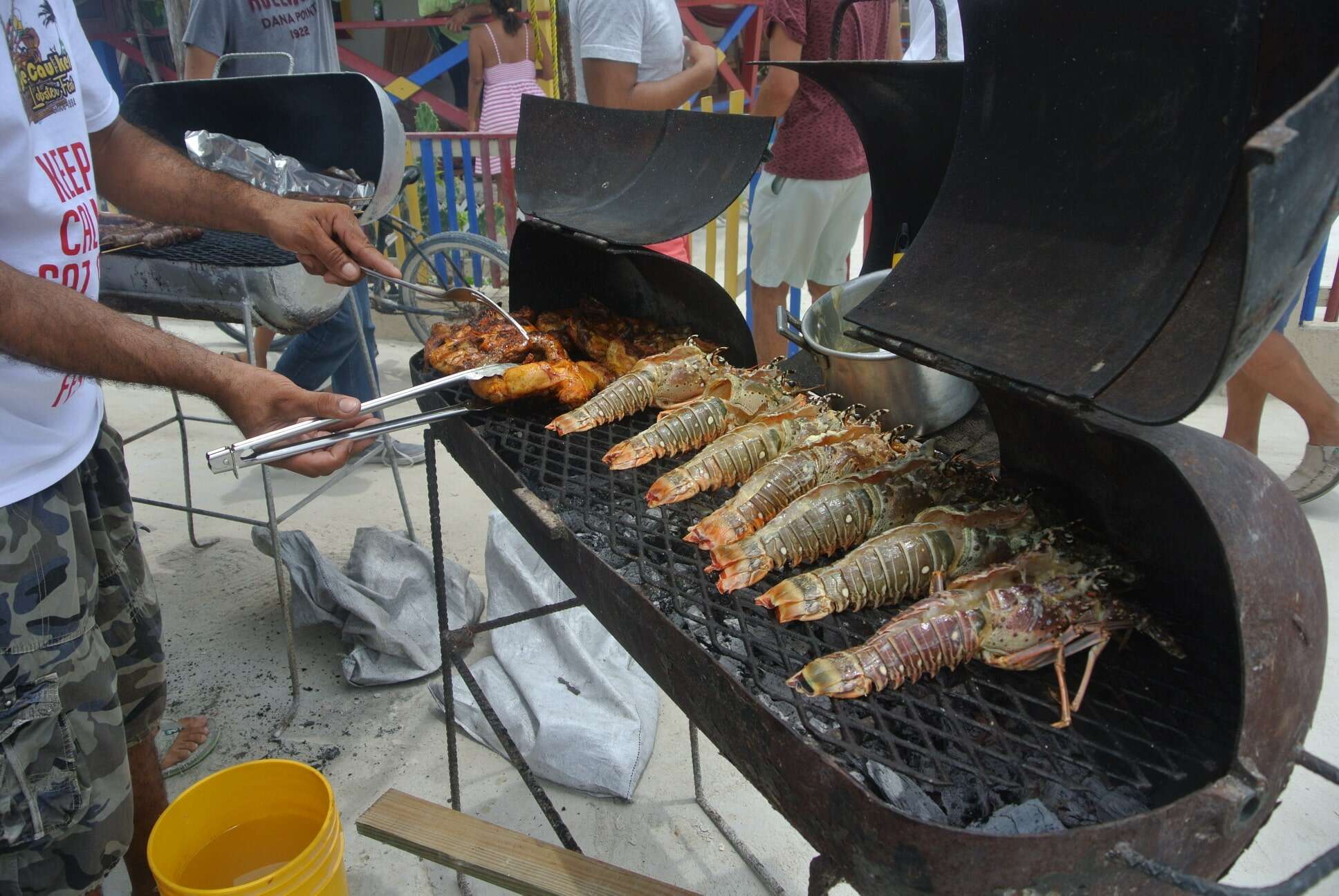 With its lengthy coastline, numerous islands and the world's second largest barrier reef, those visiting Belize for its food should focus particularly on its seafood. Even inland, you are never more than 60 miles from the ocean, so beautiful fresh seafood like lobster, sea bass and halibut is almost always on the menu.
Those looking to taste great fresh fish should head to Ambergris Caye, the largest of Belize's islands and part of the Belize Barrier Reef. Here, there are lots of restaurants to feed the bustling tourism industry and just as many fishermen to keep up with the demand. With great access to the second-largest barrier reef in the world, as well as plenty of opportunity for inshore fishing (if you prefer to do the catching yourself) there are plenty of excursions available.
For $500, you can do half a day's reef fishing with the owner of Uprising Tours Fishing, Captain Eric Henkis, aboard his boat The Knotty Pirate. With space for up to eight guests, you can bring all the family along, too. The fee includes everything from rods to bait so all you have to do is turn up on time. Specializing in offshore fishing, you can expect to be battling it out with tuna, wahoo and mahi mahi.
[See also: Belize: A Paradise for Thrill Seekers]
Dining in paradise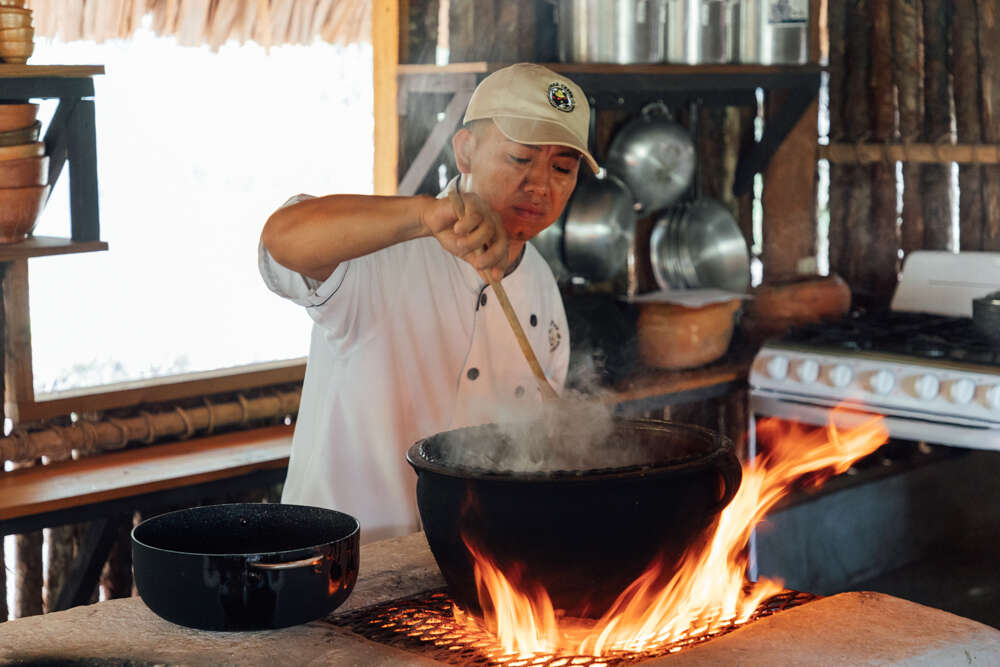 After a long day of fishing or exploring some of Belize's best cultural spots, the perfect way to wind down for the evening is an exceptional meal in one of Belize's many superb eateries. The country is full of great restaurants that serve food from all over the world.
Topping almost every list, Bistro at Maya Beach Hotel on the Placencia Peninsula is one of the hottest tickets in town. Loved by both locals and tourists, this restaurant serves local Belizean fare with a French twist. The idyllic beachfront seating makes this a great place to watch the world go by and enjoy a seaside sunset.
[See also: Belize: A Family Vacation Heaven]
If you're visiting Ambergris Caye for some fishing or diving, why not swing by Elvi's Kitchen? Owner Elvia Staines and her daughter Jennie have been serving classic Belize-style grub for almost 40 years. It's the ultimate stop to try a taste of homegrown Belizean cooking.
Those who enjoy the finer things in life are likely to be aware of the Coppola family accommodations. If you are by the Blancaneaux Lodge, be sure to visit Montagna Ristorante, the property's Italian restaurant which draws particular inspiration from the southern region of Basilicata. Serving herbs and vegetables from its own organic garden, as well as wine from one of the Coppola vineyards, this is the place to go in Belize for film buffs and food lovers alike.
Belize's unique delicacies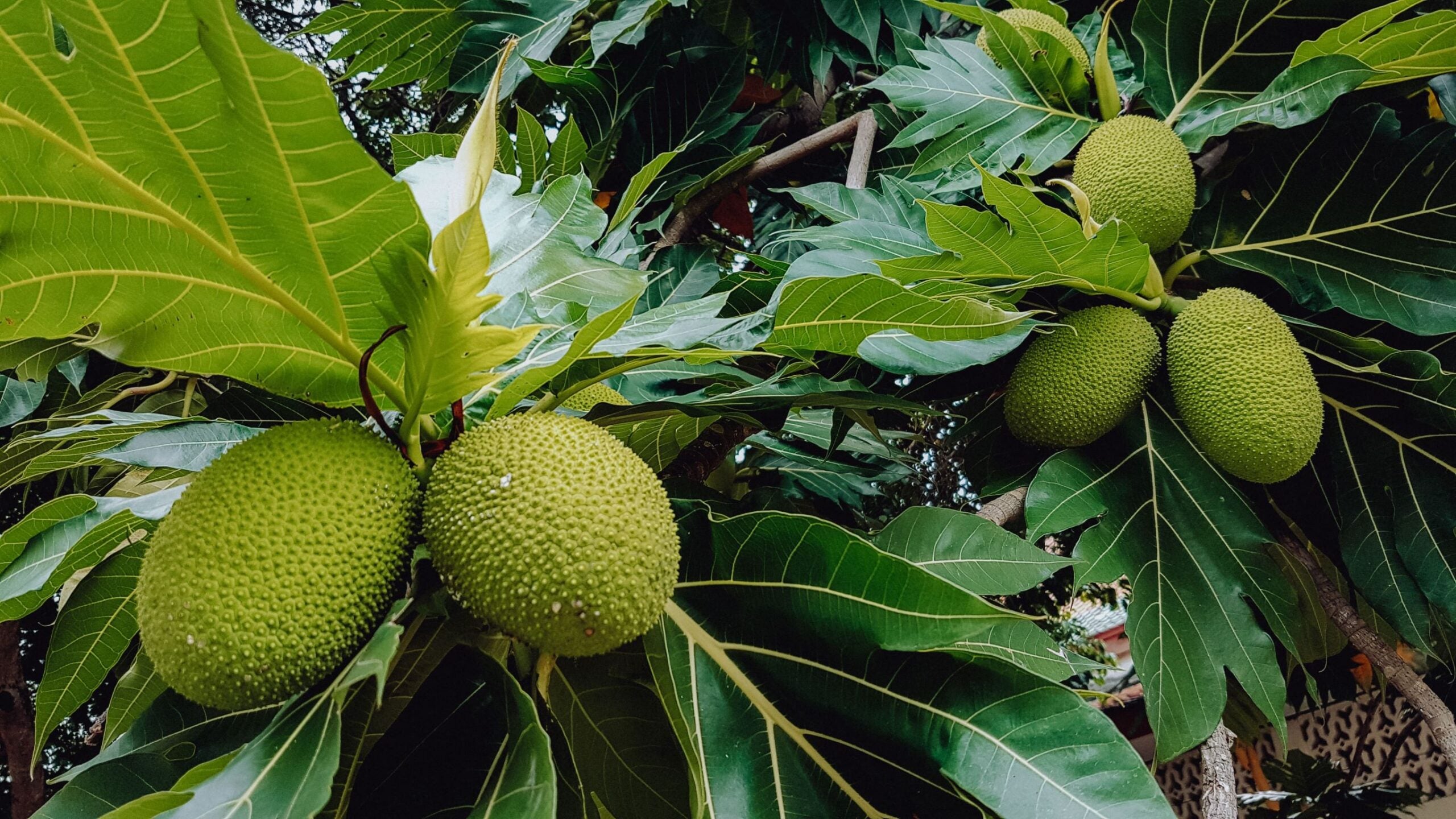 Is it really an exotic holiday to an exciting destination if you don't come home with incredible stories of all the exciting things you got to eat? Some travelers love the chance to try things they would ordinarily never get the chance to, and Belize is the ideal place to sample some unique delicacies.
A cornerstone of Belizean cooking is using the whole animal to ensure nothing goes to waste — this results in some unusual options to choose from.
Cow Foot Soup is a particular delicacy. Cooked for several hours until juicy and tender, this meaty soup is regularly served with vegetables like cassava, coco, okra and other seasonings to create a hearty comforting broth. It's best to try this alongside some classic rice and tortillas and with a spicy pepper sauce.
[See also: Why Belize Makes an Incredible Romantic Getaway]
Once sampled by Queen Elizabeth II while on a visit to Belize, the paca or gibnut is a large rodent that can be found in Central America and is often used as an alternative source of protein. Dubbed "The Royal Rat" for obvious reasons, gibnut tastes a bit like rabbit and are usually available to try from roadside food vendors.
Vegetarians also have plenty of options in Belize. The breadfruit is a large round fruit that is only found in the tropics. iIt can be fried, steamed or baked and once cooked gives off a bread-like aroma, hence the name.
The greatest meals are rarely planned. The joy of Belize is the ability to explore and find your own secret spot, local vendors will be selling some of the most interesting food out there. So go out, explore, and try new things. You are guaranteed to return home with a few new favorites.