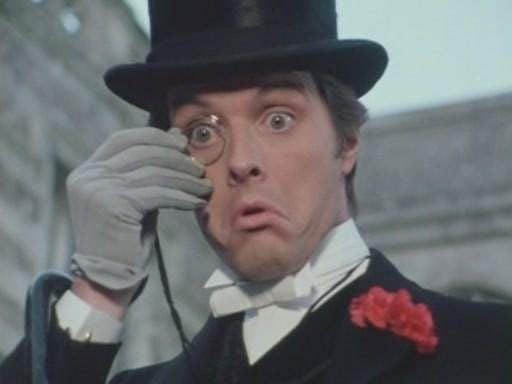 London's poshest district is changing with the landlord gentry being swept aside by international royalty and hungry property firms, says Matthew Hardeman
Aristocrats are no longer dominant among Mayfair landlords, comprising less than a third of today's local lessors, according to a new study by Mayfair property agency Wetherell.
The firm's latest research found that just 30 per cent of Mayfair's landlords hail from aristocratic families, while 65 per cent are now professional companies or individual investors – the same percentage of landlords in 1965 who were 'old money'. Indeed, according to Wetherell, Dukes, earls, barons and baronets comprised 80 per cent of all landlords in Mayfair back in 1945.
The figures illustrate the seismic shifts in international wealth over recent decades. Those affluent aristocrats who remain Mayfair landlords today now typically own (and let) between one and three apartments – each usually worth £2 million to £3 million – for income purposes, according to Wetherell. That's a dramatic turn of fortune for the 'Ladies who let', titled trustifarians who dominated the local lettings market with their inherited property portfolios post-1945.
The churn has been fuelled by years of tax and regulatory flux, the growth of the professional landlord industry and shifting socio-demographic trends, according to the Mayfair specialists. Two decades of tax and legal change 'have made traditional trust-funds less financially attractive and viable', pushing many to disband their trusts and sell their portfolios, while their children have used inheritances to buy large houses in areas like Fulham, Wandsworth and Battersea.
New landlords like the Emirs of Qatar and Kuwait, along with commercial firms which let, refurbish and purchase property in Mayfair have rushed to fill the gap. They typically possess the funds necessary to invest in refurbishing and dressing their lettings properties 'to the highest quality and luxury', Wetherell said.
Their clients have also changed dramatically: until the 1970s, Mayfair residents were overwhelmingly aged 50 and up. Now, demand is being fuelled by young bachelors and bachelorettes, with 55 per cent of privately-rented properties and 52 per cent of owner-occupier households belonging to singletons. Almost 60 per cent of Mayfair's 5,118 residents are younger than 44, according to Wetherell's report, with almost 45 per cent now aged between 25 and 44.
In the wake of the Second World War, Mayfair's expatriates were mostly American. The area has become more cosmopolitan since, with residents hailing from over 42 countries today. More than 60 per cent of Mayfair residents today were born overseas, up from 49 per cent in 2001, renting largely from foreign-born landlords. According to the new research, 'typical' lessors now hail from the Middle East, India, Nigeria and Russia.
The report offers more granular detail: the smart, larger homes of Upper Brook Street, Chesterfield Hill, Park Lane and South Audley Street are drawing international families and business professionals from countries such as the USA, China and Turkey, while studio and one-bedroom flats on Savile Row, Hill Street and Charles Street have been attracting young professionals on secondment in London, and students from wealthy families, typically from the USA, Italy, Turkey and India.
Meanwhile, at the (even) higher end, luxury residences letting for £6,000 to £12,000 per week – the sorts of large lateral residences, penthouses and ambassadorial townhouses on Park Lane, Upper Brook Street and Reeves Mews – are becoming increasing rare, with 'very little' available stock within this price bracket, according to Wetherell.
Peter Wetherell, Wetherell's founder and chief executive and Spear's Property Adviser of the Year in 2017 (or '@mayfairguru', as he is known on Twitter) explains that rhe rental market in Mayfair has changed dramatically over the last 20 years. 'It has gone from a market dominated by private families acting as landlords, and older domestic tenants,' Wetherell notes, 'to a rental market operated by professional landlords and firms, with tenants now consisting of young singles and couples in their twenties and thirties.
'The rental market has become extremely professional with significant investment in stock. As a result of these changes the quality and presentation of rental property has become exceptionally good, and a real alternative to the luxury hotel sector.'
Wetherell's latest report comes on the back of recent data showing that Mayfair became the capital's most desirable neighbourhood after opening up a wide value margin with Knightsbridge in 2018, pushing prime central rival into second place.
All considered, if recent trends continue, what was better known for decades as a sleepy place of business will continue to forge a reputation as one of the country's fastest-changing and most dynamic neighbourhoods.
Time may not have been kind to Britain's aristocrats – but for Mayfair, it could scarcely have been better.
Matthew Hardeman is senior researcher at Spear's