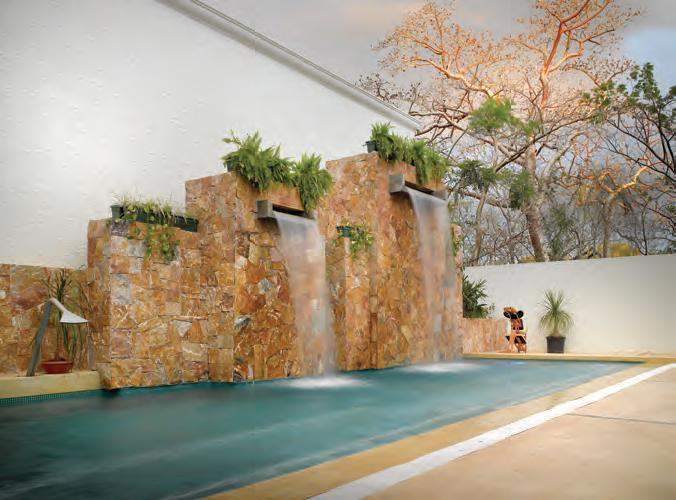 Year-round wellness is proposed by the Palladium Hotels & Resorts with its Zentropia Palladium Spa & Wellness concept.This offers not just first-rate relaxation and repair but also the opportunity to tone and detox your body inside and out. Every element of the spa, from the wraps and massages to the products and rituals, emerges from Zentropia's philosophy of wellness as a tool to improve the quality of a guest's life. At the heart of each spa is the water zone, a place of play and refreshment and of true relaxation with its Jacuzzis, steam rooms, saunas and special pools.
And while each spa is designed with its location in mind so that it reflects the coastline, environment and country of its setting, its treatments and therapies all stem from the same high standard. Zentropia Palladium Spa & Wellness centres all dance to the same tune, as it were, in the quality of their services and therapists. Some use high-level body and facial products from specialist spa providers, but they also have their own products which use some indigenous ingredients from their locations.
WHO
Zentropia Palladium Spa & Wellness can be discovered from the Balearics to the Mayan Riviera, as well as in the islands of Jamaica and the Dominican Republic. From Montego Bay to Puerto Vallarta and through Spain to Brazil, discover your favourite.
WHEN
Throughout the summer months Palladium Hotels & Resorts are in ideal vacation spots for groups of friends, couples and families as well as honeymooners. However those situated in the Caribbean and Mexico are good all year round, and while it is wetter from June to October the rain never lingers and after one hefty shower the sun is back.
HAVE
Enjoy a massage of every type from hot stone to Lomi Lomi, Shiatsu, lymphatic drainage or stress cure, reflexology and aromatherapy, as well as the signature Zentropia massage. Each spa has its own special ritual, while many also offer one particularly devoted to brides; there is also a deeply romantic couple's massage.
Therapeutic offerings include a treatment for tense feet and legs, after-sun treatments for reddened and dehydrated skin, while each spa has its own hair and beauty salon. Fitness is on offer throughout in gyms, as well as a watersports centre on the beach.
BEST
The Water Zone. Water helps soothe tired and aching muscles, relaxes tense joints and provides a general feel-good factor whether we drink it, swim in it, float in it or simply lie in it.