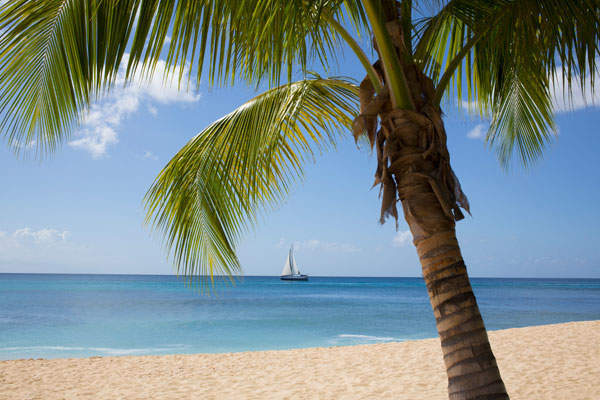 Christmas is a lively and beautiful time to visit Barbados. The island welcomes a large percentage of repeat visitors at this time of year, the weather is stunning and there is a vibrant and friendly feel as locals and visitors share in an enormous range of events and activities.
In Bridgetown, a Christmas outing to see the lights is a tradition for many. The city is lit up in red and green and roundabouts portray different Christmas themes. Barbadians put on their finest outfits and head to Queen's Park in the capital city Bridgetown where they enjoy the fashions on show and meeting up with friends and loved ones.
Each year in the middle of December, locals and visitors from around the globe look forward to 'Carols by Candlelight' which is hosted at the residence of the prime minister, Ilaro Court. The beautiful gardens of the property are littered with guests as they enjoy an evening of song featuring local artists and choirs and light candles as the sun sets.
Boxing Day at the Races at the historic Garrison Savannah is another very popular annual event well attended by locals and visitors. While the standard of racing is excellent, betting is not essential as its a real family day out with food stands around the track, family activities to enjoy, and fast horses all set against the Backdrop of one of the island's National World Heritage sites.
At Saint Peter's Bay Luxury Resort & Residences on the island's beautiful west coast, there is always a wide range of Christmas activities for all ages and interests. This year's programme includes special meals and celebrations, sea fishing and kayaking, swimming with turtles, sailing and scuba diving and a range of exciting kids' activities.
The island's newest marina resort, Port Ferdinand Marina & Luxury Residences will be celebrating its first Christmas season with a variety of exciting activities as well. Guests can look forward to swimming with the turtles, a variety of action packed water sports activities, fun for kids of all ages at the floating playground and kids clubs and a New Year's Eve Celebration to remember.
stpetersbaybarbados.com
0800 097 0847
portferdinand.com