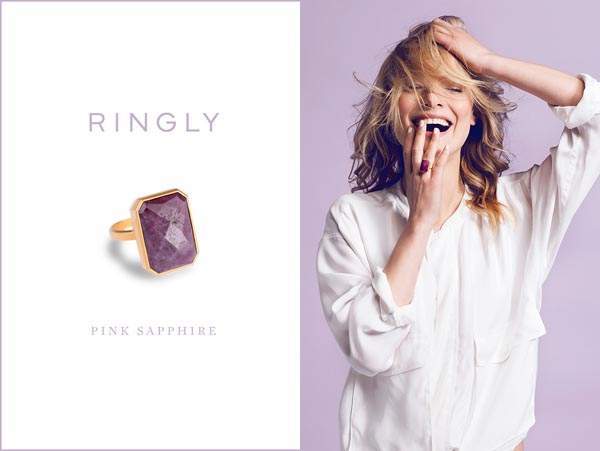 We all know it's bad manners to constantly check our smartphones when out with friends. But as much as we'd rather not, it's fair to say some calls and emails cannot be missed.
So how do you circumvent this very modern problem? Innovative tech start-up Ringly believes it has the answer. Launched last month, its swish rings are directly connected to your smartphone via a customisable app, so you don't have to keep rummaging in your bag every two minutes.
If you receive a key email, text or call, your ring will subtly flash or vibrate to let you know. You can choose what you do and don't want to be notified about and the colour or vibration pattern for each specific alert.
It might be that you want to know if your partner is calling – a subtle green flash maybe – or if your black cab has arrived – perhaps a little buzz – without having to interrupt the flow of conversation. Either way, it's a novel idea and businesswomen across New York are sitting up and taking notice.
The bluetooth rings feature 18K gold plating and there are four semi-precious stone options: black onyx, rainbow moonstone, pink sapphire and emerald. To charge a ring, simply drop it back in its box and it's good for three days.
Co-founder and CEO Christina Mercando says: "Our goal is to create products that are both stylish and useful, that women will be proud to wear. We believe that the future of wearables is in building discreet technology that integrates seamlessly into your life and makes your day-to-day easier." Amen to that.
To find out more or to purchase your own Ringly, go to: https://ringly.com.