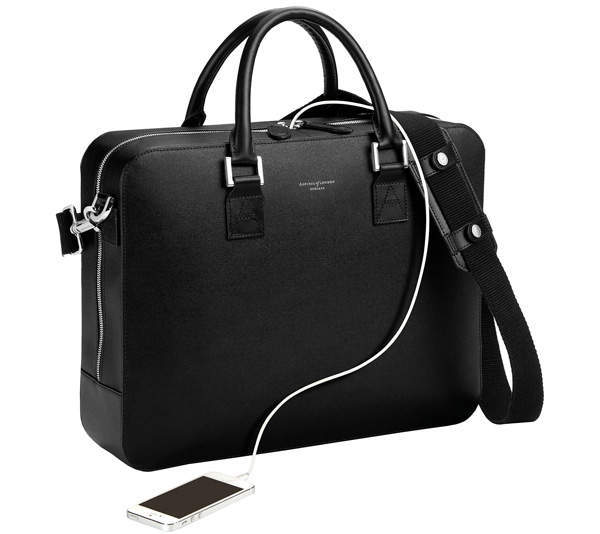 London-based brand Aspinal has designed the first ever luxury men's bag that allows you to charge your phone on the move.
Wittily dubbed 'the new season's I.T. bag for men', the company's TECH Bag features an inbuilt 'juice pack' and cable paths so that you can charge your phone or tablet wherever you might be.
The bag comes in two sizes – small and large – with a range of black, brown and gray finishes. It has two built-in phone pockets as well as a quilted pocket for storing an iPad or tablet device.
Stylish as well as practical, the model features dual tubular top handles as well as an adjustable shoulder strap. Monogrammed versions are also available if you choose to gift one to a forgetful friend.
From £595. To purchase or to view more of Aspinal's AW14 range, go to: http://www.aspinaloflondon.com.