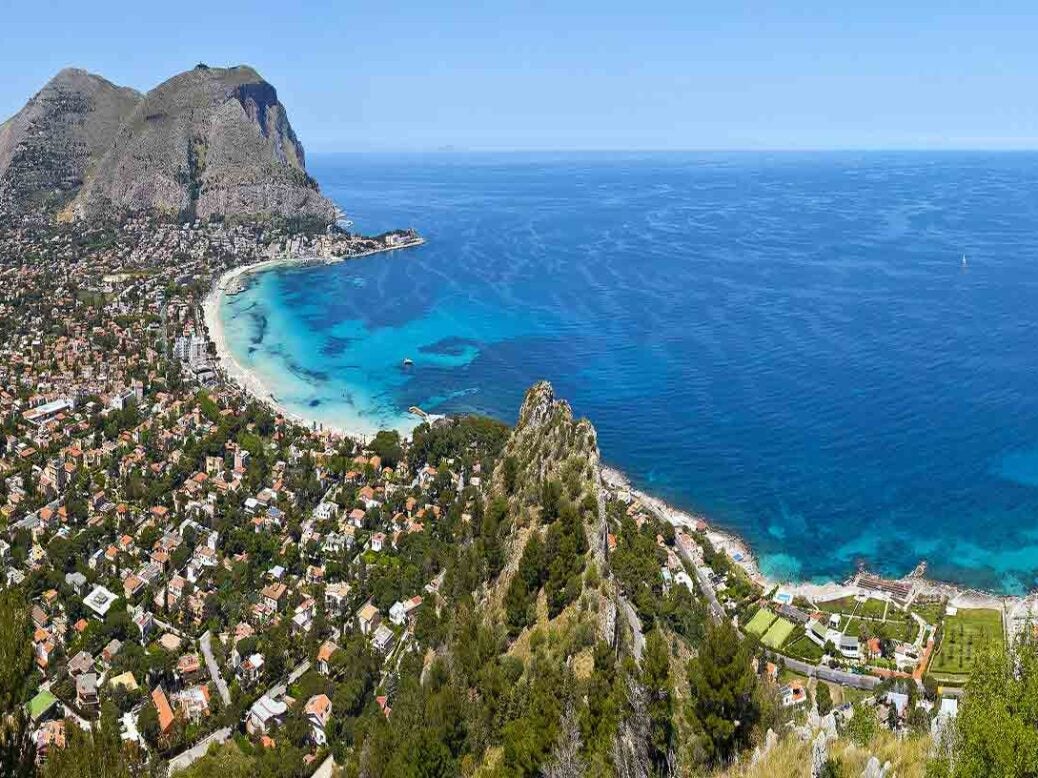 From antiquity and renaissance, to baroque and The Godfather, Alessandro Tomé realises what the stunning island is truly about.
It has taken too many years but finally I discovered Sicily. Not the posh boating for the 'discovering' hedge funder that Panarea is rapidly becoming, but actually Sicily itself. Or rather, in the short time allocated, Palermo and neighbouring treasures. And treasures they are. Everywhere and of every era too.
We were under the tutelage of my stepfather, a multi-winner of the Tour of Sicily car race back in the 1950s amongst others, and a few Mille Miglia too. We based ourselves at his small wine estate and hotel called Baglio di Pianetto, higher up in the hills, where it stays cold at night and you also don't want to get too lost. Corleone is only two miles away, after all.
I would seek out the wines here in the UK, not because I am biased, but because they are made to exacting standards of quality and class and still they are sensibly priced.
And beyond the vines of Pianetto is Piana degli Albanesi, where on Easter Sunday we witnessed a congregation in full traditional costumes taking part in a Greek Orthodox mass, fully sung in Greek. Stunning spectacle and so unexpected up here, a few miles from where the famed bandit Giuliano was killed.
Or visit the Palazzo dei Mostri in Bagheria (the Palace of Monsters), where caricature sculptures surround a fabled house with mirrored ceilings in stunning erstwhile ballrooms that exhort you to look into the reflections of who you are, whilst the descendants are cooking barbeque in the back garden. Or so much of old Palermo, guided by a local driver who showed us around the oldest market for locals and insisted we should tour the tropical Gardens – and how right he was.
If Greeks take your fancy, then Segesta will stun you whilst Selinunte will blow your mind. You can pass on Agrigento's tourist-filled tour, let alone Athens' Parthenon. This is better, more complete, grander, more awe-inspiring I felt. And all so steeped in the intricate history of this island, where you lurch from antiquity to renaissance to baroque to The Godfather in a few kilometres at most, all the whilst eating incredibly delicious food just about anywhere you choose to stop. And wine too, but only if from Pianetto of course! That is until you end up, like we did, though only for one night, at the Verdura Resort. And then you could be either in a Swiss/Austrian clinic about to be colon-ised for a week – at least architecturally – or in the chic version of a Club Med nightmare, with lycra shorts and arse-busting bicycles and over-active kids. It is like being stuck in Rocco Forte's dreamland, I guess.
Staff are wonderfully willing and helpful, except perhaps their PR. The food is actually very good as well and so are the spa treatments. But you shouldn't resort to this resort if you wish to know what Sicily is really about. Get out to Palermo and just drive.