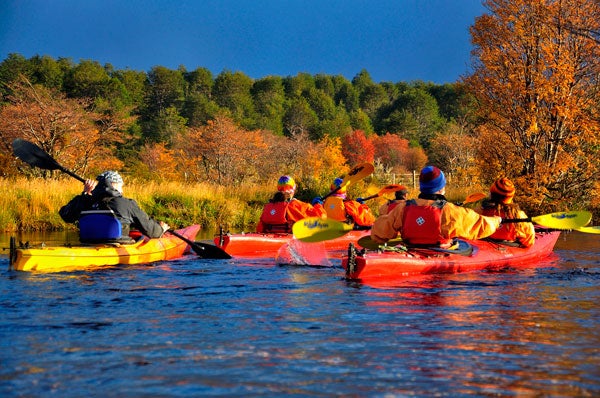 A cold storage plant over 100 years ago, the hotel is uniquely rustic and modern
'Silence is Golden' sang The Four Seasons and as I sit in my oversized, spacious and decidedly unpretentious, yet luxurious room at the Singular Patagonia, gazing out of the floor to ceiling, 6-meter-wide picture window, marvelling at the masterpiece Mother Nature has created, the tranquillity and peace that surrounds me is more than golden, it is priceless.
Situated on the edge of the Fjord of Last Hope Sound, the Singular Patagonia is unlike any other hotel. For a start, there are two members of staff to every one guest. To me, service is key and the service here goes above and beyond. Attentive yet discreet and just like Mary Poppins, practically perfect in every way.
I often find the word unique is overused and more often than not, misused. This has led me to taking a dislike to the word, however, there is a time and place for everything and unique perfectly sums up The Singular Patagonia.
Formerly a Cold Storage Plant, which dates back over 100 years, the history of the European settlers who came to Patagonia a century ago is evident throughout the building. The two restaurants, bar and museum are housed in the historic Landmark, exhibiting the factory's original machinery – much of which is British made.
The Singular Patagonia opened as a hotel in 2011 and despite its rustic origins, it is the epitome of modern luxury. Why? Because money talks and wealth whispers, that's why.
It's the details that make all the difference: hand crafted furniture, the smooth concrete ceilings which add a thoughtful element to the rooms, black and white pictures reminiscing it's history a reminder of the beauty of simplicity and the importance of heritage. It is a connection to the industrial past amidst the comforting surroundings.
Breath-taking scenery and diverse landscapes are waiting to be explored and can be discovered on foot, on bike, on horse-back, by kayak and even by boat although if that sounds too exhausting, the Singular Patagonia offers a spa option for those who prefer to relax and unwind.
There are over 20 different excursions and there aren't any additional charges for any pursuits (or spa treatments taken as an activity replacement) and this policy along with the outstanding service, award winning gourmet cuisine using local produce such as guanaco, lamb, fish, crab, seafood and the unique design of The Singular Patagonia has earned the luxurious hotel an award from Fodor's for 'Best All Inclusive Hotel'.
Comprised of 57 spacious guestrooms with fjord views, a spa and the widest range of activities in the region- a stay at The Singular Patagonia Puerto Bories Hotel makes for an unforgettable experience in the depths of the authentic Chilean Patagonia. The Singular Patagonia really is Patagonia perfected!