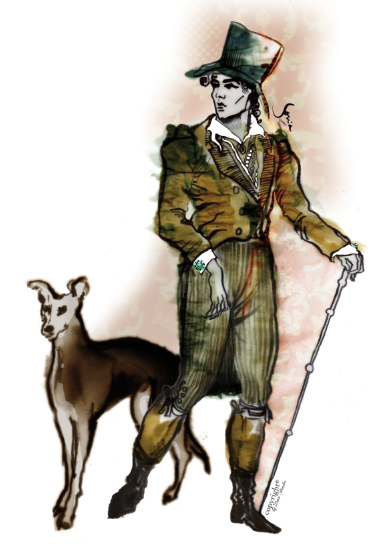 Ashtrays, lighters, cigar cutters… I may only be a part-time smoker, but when it comes to vintage tobacco accessories I light up, says Nick Foulkes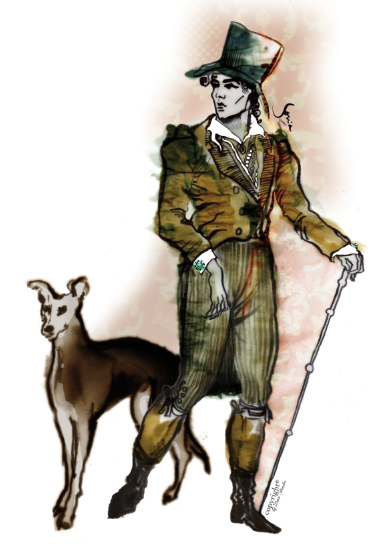 NO IFS, NO BUTTS
Ashtrays, lighters, cigar cutters… I may only be a part-time smoker, but when it comes to vintage tobacco accessories I light up, says Nick Foulkes
I HAVE GIVEN most things up, which is on the whole a good thing, and although I do allow myself the occasional cigar I never smoked cigarettes, nor am I likely to take them up any time soon. But there are drawbacks to not smoking: it does rather proscribe some of my shopping opportunities.
Take for instance an utterly charming Van Cleef object I came across at one of the art and antiques fairs that have become a much-cherished part of the summer social scene in London. It was a perfect example of the Art Deco aesthetic, a small clock set in a reeded silver box that stood on its end like a miniature skyscraper, with a gold tray in front of it. What could have been a very beautiful Bauhaus maquette for a modernist clock tower was in fact a smoker's desk set — the box with the clock lifted off to reveal a receptacle in which to place one's cigarettes, and the removable gold tray in front was the ashtray.
It was a great thing and I was tempted to buy it. I could have imagined it looking lovely on my desk, but it was just a little bit too expensive for me, as a non-smoker, to justify, as were the pair of heavy, cut-crystal silver-mounted ashtrays the size of steering wheels that I spied in Simon Khachadourian's Pullman Gallery, where the art of smoking is celebrated in such must-have articles as vintage Vuitton motoring trunks transformed into cigar storage units only slightly less solid than the pyramid of Cheops.
My eye was also caught by a portable (so big that it should really be described transportable) crocodile-skin cigar sleeve about the size of a respectable family Bible, but as it came as a part of a much larger piece of apparatus including a trio of decanters, it really was not something I could justify as I do not drink.
Such restraint on my part is uncharacteristic: usually the chances are that if I see an ashtray or smoking-related object I will pounce upon it, envisaging the filling of a thitherto undetected hole in my life that will accommodate said item of tobacco-related paraphernalia. Thus if there is a brightly coloured Murano glass ashtray you can be pretty sure I will buy it as part of some pre-conditioned Pavlovian purchasing response. I cannot seem to help myself.
Just looking around my office, I see in front me an Edwardian glass sphere, part of which has been sliced off and the resulting aperture fitted with a silver cigar rest. Just in case that becomes full with the cigarettes I do not smoke, there is another, larger glass sphere about the size of a small football fashioned in heavy Murano, from which a quarter segment has been cut like an orange or grapefruit, and a declivity impressed on the edge.
A good eighteen inches to its right is another emergency ashtray, a cobalt blue glass oval that curls up like a gently parted pair of lips, strategically located should I somehow forget to use the other two. Then of course there are the pair of early-20th-century spelter desk-lamp and ashtray combo-objects that I bought on separate visits to that pearl of the Balkans, Sofia.
Each is a work of art. The slender curving arm with its red silk shade arches gracefully over a base that is an ashtray with accommodation for three tobacco products: two slightly smaller notches for anything up to a petit corona and one larger rest which would suit a Churchill, Robusto or at a pinch a double corona. Best of all, the unknown genius who designed these miracles of illumination included a small bronze figure of a mischievous-looking dog smoking a cigar.
ON MY CHIMNEYPIECE, by the side of the small stuffed alligator (alas, not smoking a cigar), there is a rusticated alabaster- and silver-mounted ashtray to honour the winner of the Derby of 1957, and striking a similarly equestrian note there is an Hermès ashtray, its base covered in suede of a velvet softness, its business side decorated with one of my favourite Hermès designs, Quadrige. Dating from 1973, it depicts two stylised horses' heads juxtaposed in an almost Escher-like jigsaw puzzle — it is a masterpiece that works perfectly whether it appears on a piece of silk, a watch dial or, best of all, an ashtray. Gazing once more around my office my eye alights on two further ashtrays, one a slice of fossilised wood, the other a bronze-mounted piece of granite.
And that is just the stuff that is visible in one room.
My accumulation of objects relating to the incineration of tobacco leaves is rather like the iceberg, 90 per cent of which lurks beneath the waves waiting for a large ocean liner to steam into it. Thus, open a drawer or cupboard in my house and you are likely to look on ashtrays, boxes of cigar matches, cigar sleeves, cigar cutters and lighters.
Lighters have been a thing since childhood. Perhaps there is a primal part of the male psyche, some basic urge locked into the limbic brain that responds to the idea of having one up on the caveman next door who is still busy knocking flints together for a spark, or rubbing twigs against each other, while you nonchalantly, one-handedly, flick open the metal top, twist the roller and apply the elegant tongue of flame to whatever combustible object you had it in mind to set alight. At least that that is how I explain the fact that I have lighters of almost every feasible description, from the exotic, like the fur — yes fur — covered one from Flaminaire that sits on my dressing table to the silver Dunhill table lighter that looks like a wheatsheaf.
Of course, the majority of the lighters are old Duponts, selected on the basis of their engraving, enamelling and their sound. The resonating, bell-like 'kling' that emanates from a correctly opened Dupont is a sort of ethereal music.
Which brings us to the addictive part. It is fair to say that I have an addictive personality; this is simply determined by the fact that if one thing is good, then two must be twice as good, three must be thrice as good and so forth. But one man's addiction is another man's veneration, and from the tobacco shelf on my bookcase it seems that in any book written warmly on the subject of tobacco, viz Iain Gately's La Diva Nicotina, G Cabrera Infante's Holy Smoke and JM Barrie's My Lady Nicotine, the tone is respectful, almost devotional.
The last, rather alluring title, which suggests some form of courtly love, covers a series of articles on the subject of Barrie's own tobacco mania, and I am pleased to see that there is a historical precedent for being in thrall to the tobacco accessory.
IN THE ESSAY entitled 'My Smoking Table', he tells of the tyranny exercised over his life by a cantankerous piece of furniture that was apparently all the rage in 1892. It came as a kit from some antecedent of Ikea, and Barrie professed himself in love with it as soon as 'I had fixed the pieces together. It was of walnut, and consisted mainly of a stalk and two round slabs not much bigger than dinner-plates. There were holes in the centre of these slabs, for the stalk to go through, and the one slab stood two feet from the floor, the other a foot higher.
The lower slab was fitted with a walnut tobacco-jar and a pipe-rack, while on the upper slab were exquisite little recesses for cigars, cigarettes, matches, and ashes. These held respectively three cigars, two cigarettes, and four wax vestas. The smoking-table was an ornament to any room; and the first night I had it I raised my eyes from my book to look at it every few minutes.'
The table soon develops a life of its own, is always falling over and with its pusillanimous capacity proves itself so thoroughly unfit for purpose that Barrie passes it on to his brother, who re-gifts it and then, rather like some tobacco-oriented version of Schnitzler's La Ronde, after a year on the move it boomerangs back to Barrie.
I am of course now scouring all major London salerooms to find a similar piece of furniture to fill the yawning chasm that has opened in my life since reading this essay.
Don't miss out on the best of Spear's articles – sign up to the Spear's weekly newsletter
[related_companies]