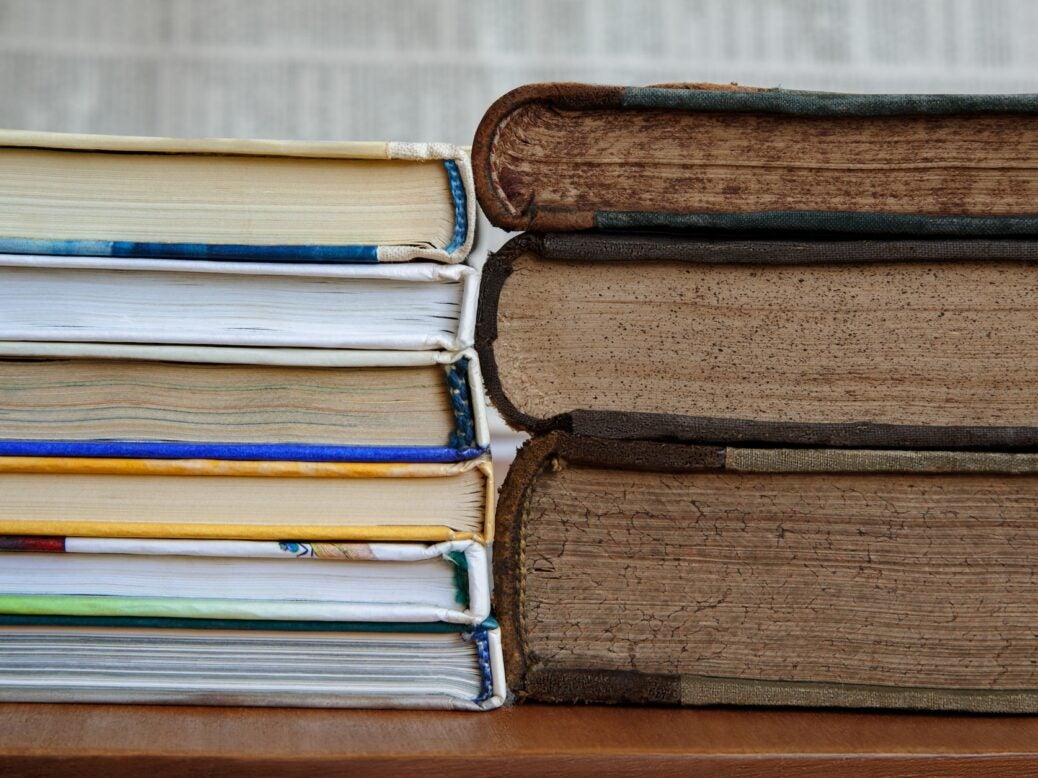 The past and the future are often interwoven more than one thinks, writes Sam Leith. So is it possible to conceive of a cultural movement or a piece of art completely afresh?
Happy birthday, Spear's. Congratulations, may I say as a grateful contributor, on 15 glorious years. A birthday is a new beginning, but it's also the chance to look back – and those two things have been much on my mind lately. Think of Faulkner's great line: 'The past is never dead. It's not even past.'
I've just been reading the novelist and cultural critic Michael Bracewell's new book Souvenir – which re-creates in a series of poetic impressions the vibe (to put it no more technically than that) of London in the fag-end of the Seventies and early Eighties. Here is post-punk and electronic pop; Thatcherism in its early pomp; something stirring in the Docklands; the promise of a boom to come. Everything looks forward, from the down-at- heel analogue beige of the Seventies towards a giddy new electronic age.
Yet what's so striking about Bracewell's book is how deeply entwined the future-yearning of the early Eighties is with the past. A close reading of Soft Cell's video for What reminds readers of how self-consciously cluttered the promo for this synth-pop anthem (itself the cover of a 17-year-old song) was with the bric-a-brac of established art: all nods to Bridget Riley, Roy Lichtenstein, Andy Warhol and Piet Mondrian. And running through Bracewell's account of the era – his guiding light in the book – is TS Eliot's The Waste Land, which was itself mould-breaking as it was, notoriously a collage of cultural references from the whole history of the Western tradition.
Modernism, in other words, has never been especially modern. The examples are just countless. Picasso and Brancusi looking back to African tribal masks; Ezra 'make it new' Pound with his plundering of ancient Chinese and Anglo-Saxon. When he wrote the canonical modernist novel, James Joyce adopted as his model Homer's Bronze-Age epic The Odyssey. Mashup, collage, remix, readymade… the 20th-century avant-garde was always, also, an après-garde. Even youth tribes are abundant in quotation – from 'teddy boys' taking their bearings from frock-coated Edwardian gents to goths swagging themselves in 18th-century attitude and 19th-century funeral attire.
It's not confined to the arts, incidentally. Another book I've been reading recently, Dennis Duncan's fine new tome Index, A History of the, makes clear that what Google – arguably the defining technology of the information age – is doing is essentially making a concordance of the internet. Talk about old wine in new bottles: the concordance, as Duncan tells us, was originally invented by Hugh of St Cher in a Dominican friary in or around the year 1230.
But let's stick to culture for the moment. It does prompt me to wonder: is it possible to conceive of a cultural movement that really does start afresh? I mean, that takes us leaping into a new world of artistic possibilities without starting out in a dialogue with what has gone before? It's very hard to imagine. Obviously, at the absolute base level you're always working with five pretty well fixed senses through which your audience is going to take your creation in, an established language (be that visual or linguistic), and an established set of conventions to kick against.
But the facts of cultural history seem to suggest that it goes a bit beyond this base level – that, indeed, more often than not the great leaps into the future are more, rather than less, indebted to the past. Science fiction – the most obviously future-oriented of popular genres – is notorious for it. Forbidden Planet was The Tempest with robots. Nobody had seen anything quite like Star Wars when it came out, unless they'd been watching westerns (and nobody had seen anything quite like westerns when they came out, unless they'd been attending to medieval chivalric romances).
I find this not depressing, personally, but profoundly reassuring. Uplifting, even. It places us in a great continuity. It affirms the ways in which everything that has been said and thought can be pressed into service for new possibilities of saying and thinking. That enriches us rather than trapping us; not ancestor-worship but a passing on of the torch. As the book of Ecclesiastes (later quoted to advantage by Pete Seeger and in turn given fresh life by the Byrds) tells us: 'There is nothing new under the sun.' We always, always go back to the future.
Image: Shutterstock