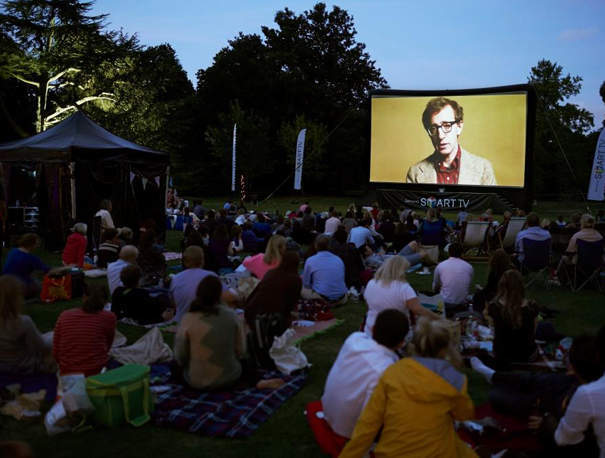 Author: Aoife Moriarty


Taking place across June and July, the inaugural festival will see the screening of iconic film faves in the grounds of Belgrave Square and Grosvenor Square.
The June Belgrave Square showings are already sold out, but you can still get tickets to all of the July films in Grosvenor Square – including cult classics When Harry Met Sally, Top Gun, Four Weddings & A Funeral and Goldfinger.
Food will be provided on site each evening from 7pm by Cubitt House, responsible for The Thomas Cubitt and The Grazing Goat restaurants. On offer is a range of gourmet burgers, fish and chips as well as popcorn and a selection of alcoholic and non alcoholic drinks – all served from a kitsch Citroen H Van.
The screenings in Grosvenor Square will also coincide with Summer in the Square, a three week event which sees the area transformed into a cultural hub of music, theatre, art, games and food (from 3rd to 20th July).
All profits from the festival, including £1 from each pre-purchased meal option, will be donated to The Nomad Cinema's nominated charity The Sustainability Institute – a sustainable living and learning centre based in rural Stellenbosch, South Africa.
Belgrave Square tickets priced at £18 per person. To purchase tickets or for more information, go to:www.grosvenorlondon.com or www.whereisthenomad.com.