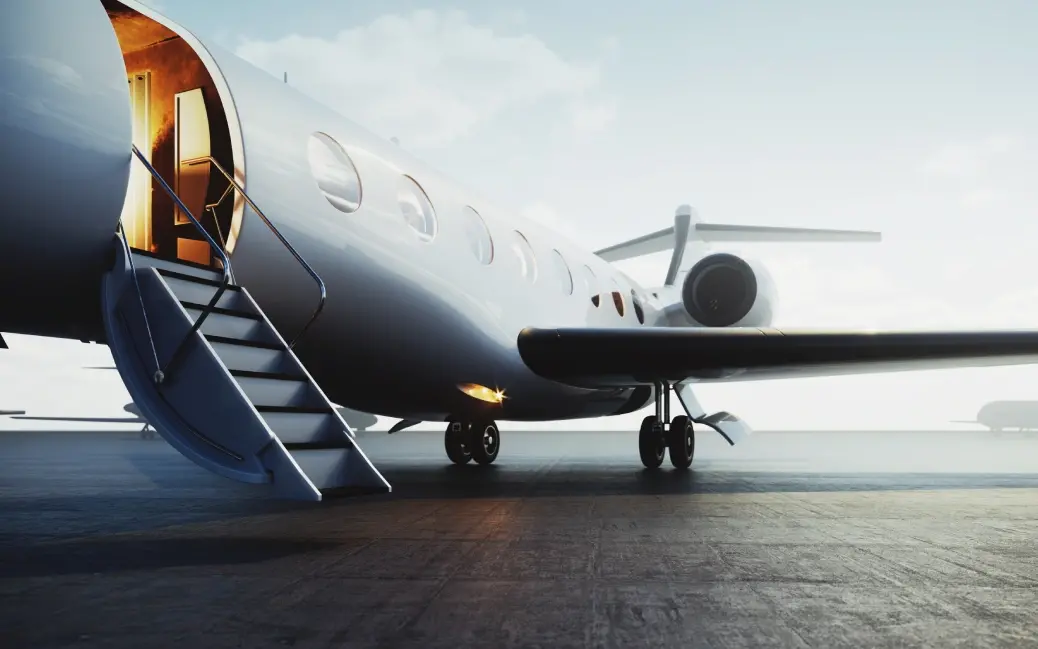 HNWs often have their heads in the clouds. Figuratively so, using their creative ingenuity to propel investments and philanthropy projects to new heights – but also literally. They do, simply, fly more than other people. 
And, post-pandemic, many HNWs have realised how comfortable it can be to disassociate from commercial aviation, doing away with long queues and cancelled flights.
But you don't necessarily have to buy your own plane to reap the full benefits of a private jet. The experts in private aviation tell Spear's there is an increasing array of ways to fly private at different price points.
'We get asked all the time by clients if they should buy an aircraft. We talk people out of buying much more often than we talk people into it,' Nic Imrie, the co-founder of IW Aviation, tells Spear's.
Imrie, who created the advisory service after heading up UK, European, Nordics, Middle Eastern and Indian sales for Netjets, says: 'The heavy ownership model is really only well suited to a very specific market of companies and individuals.'
[See also: Aero, the new type of private jet sharing service]
Taking plane charter for a spin
Potential cost: From £6,000 per hour
Tim Barber of Duncan Aviation explains that it is useful to think of jet customers as having a 'pyramid' of different options.
'At the bottom of the pyramid, you've got the people who are charter. As a result of the pandemic, a lot of people came into the charter sector,' he tells Spear's. 'People wanted to know who they were flying with, and they didn't want to be queuing for two hours at Heathrow to get through security.'
Chartering costs vary depending on route length and aircraft type – but they tend to provide the most economical way of flying. Imrie says that using a typical 'super mid-sized aircraft', with cabin seating for seven to nine passengers, could cost around £6,000 an hour. This type of plane would be appropriate for a 'regional flight around Europe or to the United States'. A trip from London to Frankfurt, which is an hour and a half, would therefore come in at about £9,000.
At this price point, charterers might expect to use models including the Citation Latitude or the Challenger 350.
However, as Steve Varsano, the charismatic founder and owner of London-based aircraft dealership The Jet Business, says, charter prices 'vary drastically', rising to £15,000 to £20,000 an hour, depending on the size of the plane.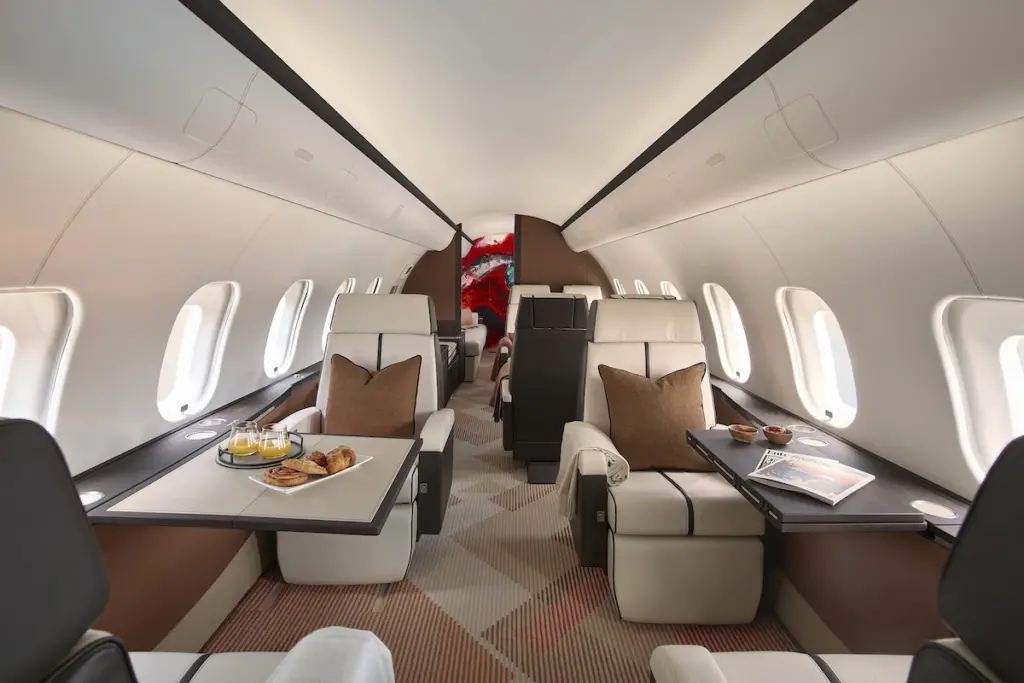 Buying air-time with a jet card
Potential cost: From around $6,500 for access to a light jet
Moving up Barber's pyramid, more frequent flyers can opt for jet cards, which allow them to prepay for flying time in increments or 'blocks' of 25 hours.
'You usually buy those 25 hours up front. That'll be corporations and individuals alike,' Imrie says. Although popular among wealthy families, companies tend to be the ones with 'multi-hundred-hour accounts', allowing them to organise last-minute travel for senior executives. 
'It gives you an account with a charter company or charter broker,' Varsano says. 'They have a relationship usually – [they] know who the client is, and they usually know what type of airplane you like'.
Not all jet cards are created equal, cautions Barber. 'There's a big difference between a jet card which gives you access to a [Citation] XLS, which will carry eight or nine people, and a [Bombardier] Global 6000 or Global 7500. It's chalk and cheese – it's the difference between hiring a Fiat 500 and getting a Lamborghini Aventador.'
Prepaying in 25-hour increments, using a NetJets Private Jet card can cost around $6,500 per hour for a light jet – although this will increase significantly for heavier models. Other private jet card providers include Delta Private Jets and Nicholas Air.
'When you buy a larger chunk of hours, you usually get [some] added features, like maybe shorter callout times'.
For the most part, 'it's really more the convenience' of a jet card which distinguishes it from using a charter service, Varsano says.
Barber's colleague Leah Alexander, who began working in private aviation over 20 years ago, adds that it's common for HNWs to be using jet cards to complement their plane ownership.
'You might have someone who wholly owns an aircraft, and also owns a fractional share in a different make and model, that's perhaps better suited to a small percentage of their flights,' she says.
Premium subscriptions and fractional jet ownership
Potential cost: From £7,500 per hour
If using a jet card doesn't satisfy your frequent flying requirements – perhaps you need to fly private for more than 50 hours each year – HNWs could explore fractional ownership or premium subscription programmes.
Fractional programmes are run by companies including VistaJet, Flexjet and NetJets, each providing different perks to entice fractional owners. Flexjets, for instance, bills itself as the 'exclusive fractional home' of the Gulfstream G650.
Under fractional ownership, a customer owns a specific portion – such as an eighth or sixteenth – of a particular plane, which will, Alexander explains, provide access to a wider fleet of 30, 50 or even 100 aircraft models. 'You might not actually fly ever on the specific plane that you own,' she says.
Fractional programmes might have higher hourly costings than some charters – perhaps starting at around £7,500 per hour, Imrie says – but they do provide access to a 'fleet of identical planes with a very standardised service'. Charter planes, by contrast, are usually organised on an ad hoc basis, mixing different companies, aircraft and crews, 'so the experience will be a lot more varied.'
Varsano says that different yearly flight requirements might determine how big of a share an owner goes for. 'An eighth of an aeroplane, that's probably like 100 hours a year, a 16th of an aeroplane is around 50 hours a year. So if you get a 16th of an airplane, it's not a huge capital investment'.
Some private jet providers also operate 'lease programmes' – a step up from jet cards, also suited to HNWs in the skies for more than 50 hours each year. Netjets offers a lease programme with a duration of between 36 and 60 months, which allows fliers access to 'guaranteed and predictable costs' for that time. After an initial commitment of 50 hours, flying time can be increased in 25-hour increments.
Another fractional ownership option is to go '50-50' with a co-owner – but you should be prepared for potential tussles over your flying schedules. HNWs might want to explore this option carefully, as it could be a way to generate 'a huge amount of resentment', Barbers says.
[See also: The best private aviation advisers for HNWs in 2023]
Purchasing your own private jet
Potential cost: From around £2,500 per hour (plus the cost of a plane, crews, and regular maintenance)
Once you're using a private plane for more than 200 or 300 hours a year, it might be time to consider outright ownership. 'We usually say, "unless you're going to fly more than 150 or 200 hours a year, you should not really own the airplane",' says Varsano. But, he says, if your trips are frequent enough, owning will become 'more sensible and logistically easier,' even putting aside the price considerations.
Buying would decrease the theoretical cost of flying per hour, down to around £2,500, according to Imrie, 'but you'll have had an initial cost of at least several million dollars', which can stretch into the tens of millions. In addition, maintenance costs are likely to add up to several hundreds of thousands each year. A newly minted plane will typically come with a manufacturer warranty of three to five years.
Renting out your plane is also an option as part of an ownership plan, which can subsidise your own trips, but might affect the plane's resale value, Barber says. More time in the sky, he says, will invariably lead to your crewing requirements increasing and more frequent maintenance cycles. 
Enthusiasm for the 'latest and greatest' private jets
Potential cost: Tens of millions of pounds
Among UHNWs, Barber often finds enthusiasm for the 'latest and greatest' models. 'I've dealt with people who've said "What's the best aircraft on the market? My mate's got a [Gulfstream] G650ER, I want something better." And that, to me, is probably about as bad a justification for getting a business jet as you can imagine,' Barber says.
'There are plenty of people flying about in Learjet 31s, because they love it, and they've had it for 30 to 40 years, but I've not come across people who are desperate to buy a classic.'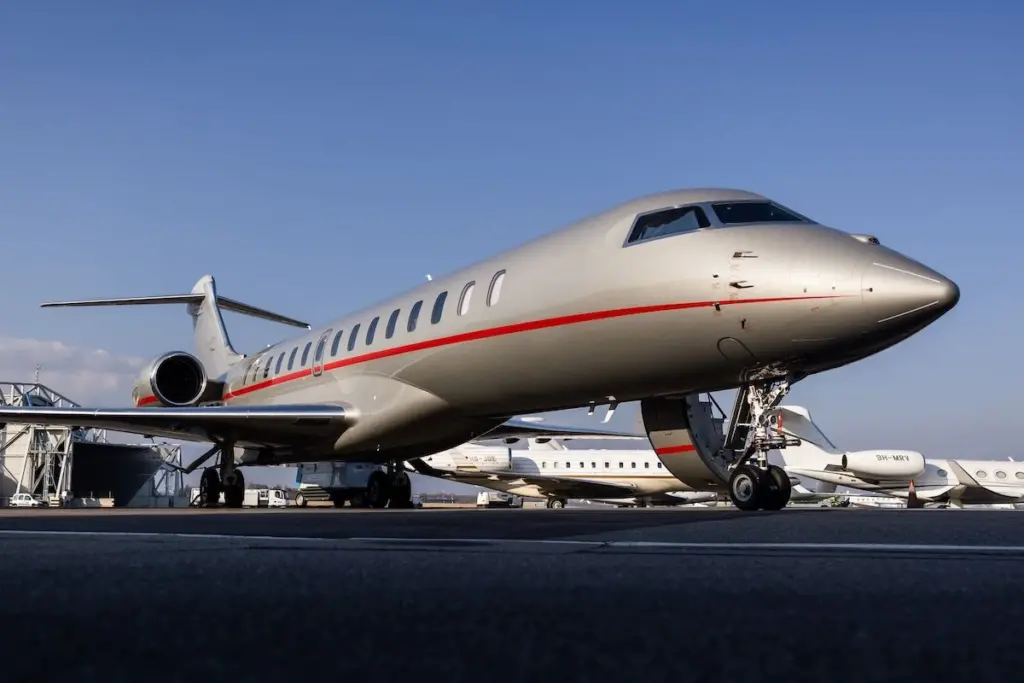 For Alexander, meanwhile, 'it's difficult to pinpoint one particular model,' that is most popular with buyers right now, as preferences vary across different markets. 'That said, the Citation XLS series has been incredibly popular both in Europe and the US.'
Imrie says that if you were to plump for a brand new Bombardier Global 7500, 'you'd be looking at a purchase price of about $72 million [£57 million].' Constant innovation in the sector, however, means that there are 'aircraft in planning now that will top that.'
[See also: Duncan Aviation's Tim Barber on why the upsides of private aviation shouldn't be ignored]
Seeking out first-class advice
Imrie says that other than for corporations who need an 'emergency response model' to fly people around quickly, private owners need to make sure they are getting solid use out of their planes. It also helps them to be excited about jet ownership, the different models available, and customisation options around interiors and avionics.
The aviation experts tell me it's always a good idea to seek advice – there will be unknowns around any of the private jet models you explore. 'Under commit rather than over commit to start with. So start chartering, get experience, and get to know the aircraft models that you like,' says Imrie.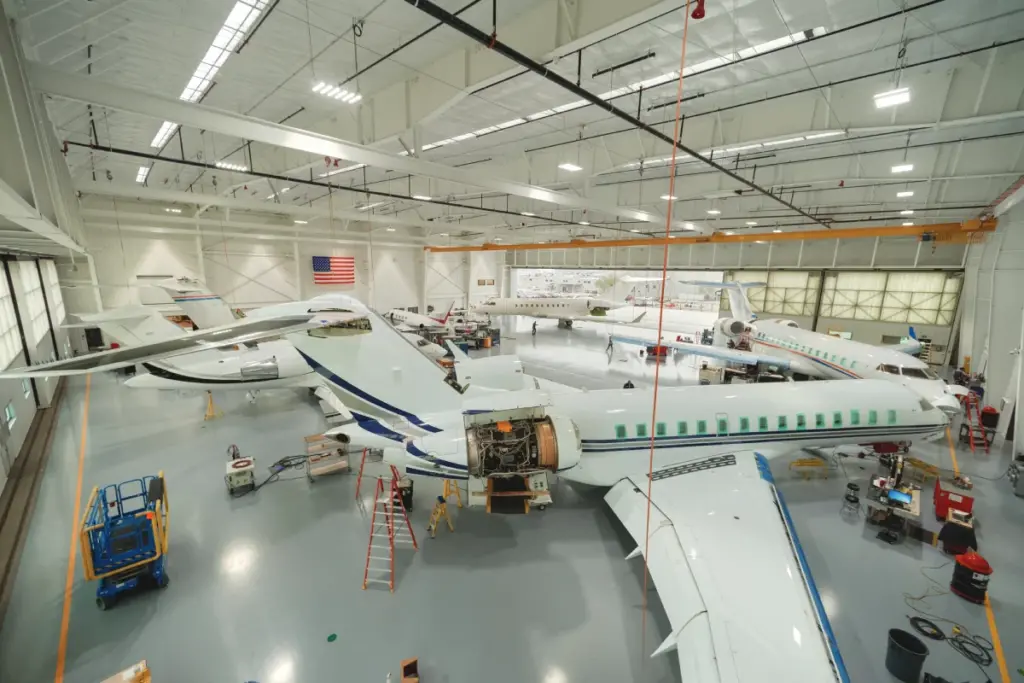 'Having some outside advice, if you are new to private aviation, would be strongly recommended. A jet card may have blackout dates around very popular holidays,' Alexander adds. 'And if you are purchasing the jet card in anticipation of taking your Christmas holiday with your family, and then you find that you can't use it at that time, you'll be sorely disappointed.'
For Barber, meanwhile, 'the average guy in the street will struggle to really know the difference between serial number 5628 and 5629 – which are $3 million apart. But he's ignoring the fact one does not have maintenance programmes, and one's got a major check coming up,' he says.
'It doesn't matter whether it's Duncan Aviation or any other broker, that's what a broker brings to the party – making sure there are no surprises.'