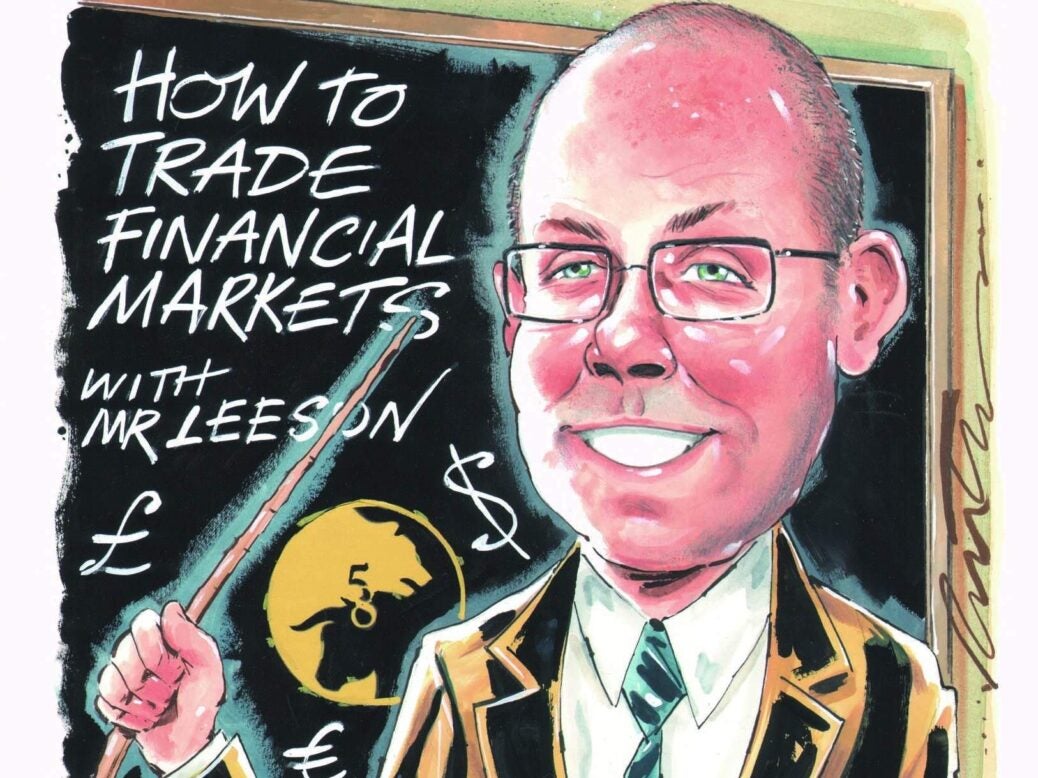 Nick Leeson, the man who brought down Barings Bank, on life in confinement, learning from mistakes, and a return to trading
How much is an ounce of gold?
Right now, $1,653.
Are you a saver or a spender?
I've always been a bit of a spender. It's one of those things that you're not taught at school – how to save money.
Live to work or work to live?
You have to do a bit of both. You don't earn enough money in order to live comfortably unless you put the hard work in first. My philosophy on life is that you get out what you put in.
How did you earn your first pay cheque?
I was 12 or 13 and I was mixing up cement for my dad on a building site when you could get away with things like that.
What's been your greatest success?
You're talking to somebody who's known for his biggest failure. My honest answer to that is family. I've a very close and loving family.
What's your biggest failure… the one everyone knows about?
Yeah. It has to be. It will always be the collapse of the bank; not doing the right thing; not putting my hand up and telling people what was going on. It will definitely always be the most embarrassing period in my life. Everybody is looking for success in what they do. My problem in those days was I had a very exalted opinion of what success looked like.
In your new business you're teaching people how to trade financial markets. What's the secret?
The important thing is to understand the risks you're taking on and manage that risk as closely as you can. You need to understand risk first. Far too many people don't. If you don't understand something, don't do it.
Do you think the City will survive Brexit?
It's got more difficulties at the moment with coronavirus. The markets are gripped by fear. I would be less concerned about Brexit.
How long do you think it will take the markets to recover from Covid-19?
I would hope that we will be through the worst in four weeks [ie 22 April].
As someone who has been in prison, what advice to you give to people in lockdown?
Get some structure into your days, exercise, walk, work around the house, [take] time for yourself.
What's your biggest extravagance?
I have a nice watch. I've always had a Rolex.
And your biggest fear?
Failure. And that goes a long way to explain a lot of the bad decisions that I made years ago. As much as I was postponing the realisation of the losses of the bank, I was postponing the realisation of my own failure.
Where are you happiest in the world?
I dunno. Prison taught me one thing. You're locked up for 23 hours a day. You have to become quite comfortable with yourself. Once you've come through that process, you can hold yourself in any situation.
Any luxuries that are essential for you?
No. I like a good steak and I like nice food, but when you've been in prison, you very quickly realise you eat to survive rather than eat to enjoy.
What's the thing you'd like to pass on to your children?
Always ask for help and advice. You're surrounded by people that can help you. Always ask for help.
Web: bullandbearcap.com
Illustration by Russ Tudor
This piece first appeared in issue 74 of Spear's, available now. Click here to buy a copy and subscribe
Read more
Dr Jane Goodall – The Spear's Midas interview
Alexandra Tolstoy – The Spear's Midas interview
Donna Air – The Spear's Midas interview