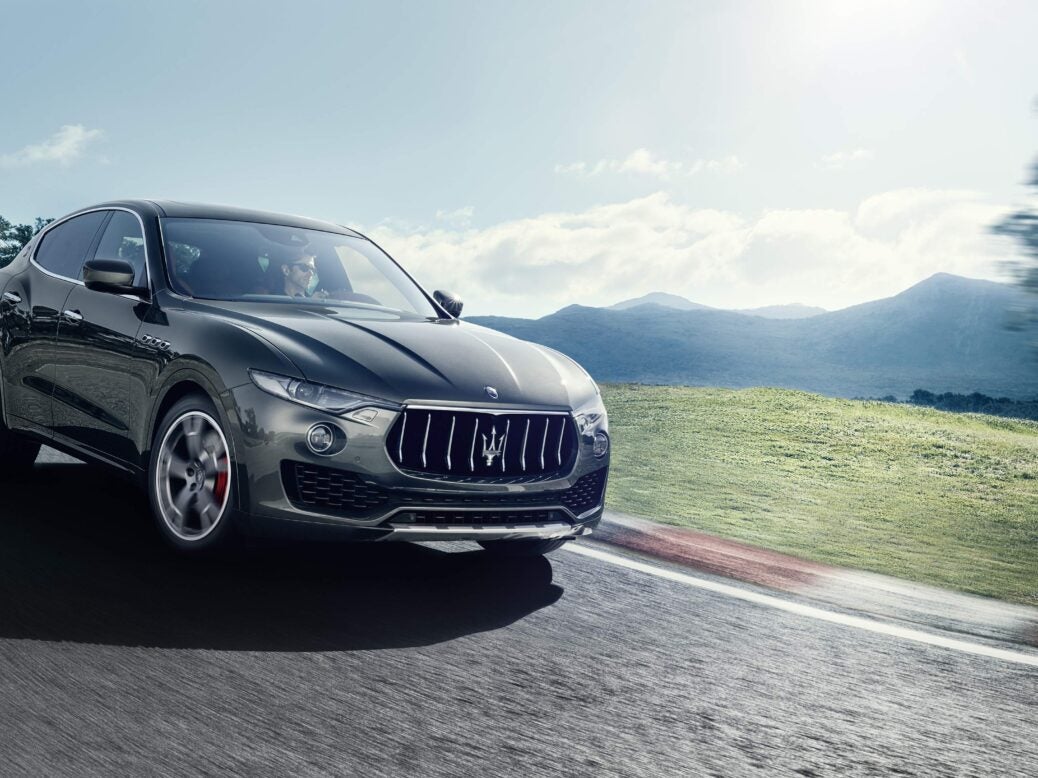 SUVs are now more popular than any other type of car. While Maserati has taken its time joining the luxury SUV in-crowd, it has now launched the Levante; designed to replicate the stream of profit from models such as the Porsche Cayenne and Range Rover Sport.

A turning point in Maserati's history, the long-awaited Maserati 4×4 debuted in Geneva earlier this month, with a follow-up at the New York show at the end of the month, and will be priced from about £55,000.
The Levante significantly contributes to the creation of the most complete product line-up in Maserati's history. Combined with the Quattroporte, Ghibli, GranTurismo and GranCabrio, the range now covers the entirety of the global luxury automotive market.
Design, Exclusivity and Performance are the key characteristics for describing the Levante.
The interior has been created with the finest materials, most exquisite to the touch, from optional premium leather to Ermenegildo Zegna silk, made in Trivero by the Zegna wool mill with a patented process. The design brings a new concept to the SUV world, combining spaciousness and coupé-sleek lines while achieving the best aerodynamic efficiency in its category with a Cx coefficient of just 0.31.
The Levante is fitted with a 3 litre V6 Twin-Turbo petrol engine with either 350hp or 430hp, and a 275hp 3 litre V6 Turbo Diesel. All engines are combined with the 'Q4' intelligent all-wheel drive system – which can transfer torque between the axles instantaneously when required – and an 8-speed automatic gearbox, with integrated Start & Stop System.
The technology applied to every Levante is designed to offer outstanding performance both on- and off-road. Sophisticated suspension – double-wishbone on the front axle and multi-link on the rear, combined with electronically controlled damping, four corner air-springs providing 5 dynamic ride levels (plus one additional park-position), play an essential role in the car's handling.

Combining sports and luxury, the Levante has performance-oriented features that deliver unparalleled agility in the luxury SUV class, such as the extensive use of lightweight materials, ideal 50-50% weight distribution and its lowest in class centre of gravity.
The Levante will go on sale in Britain this spring, with the price starting at around £54,000. For the foreseeable future, Maserati says, there will be just one version, the Levante Diesel. Other countries will get three versions: the entry-level model Levante Diesel, with a 271bhp 3-litre V6; a 345bhp 3-litre V6 twin-turbo petrol, known simply as the Levante; and a 424bhp Levante S, powered by a more potent version of the petrol motor.
Image Credit: Maserati