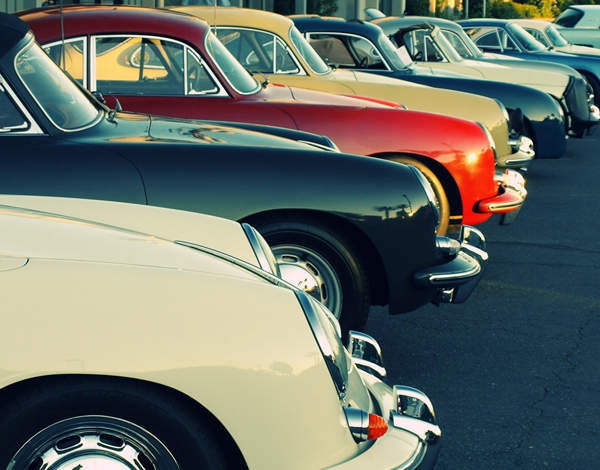 It might surprise some to learn that the majority of divorces do not involve the sort of acrimony which makes for good newspaper copy or dramatic fiction. Regardless of the wealth – or lack of it – involved, most spouses end their marriages in resignation rather than rancour. While there is no shortage of emotion, especially when lengthy relationships collapse, both husbands and wives generally manage to divide their assets without things turning nasty.
However, London has not earned a reputation as the world's divorce capital due to smooth separations. Women worldwide have been attracted by the possibility of forcing former partners to hand over more of their cash than they would like. They're also not afraid to hit their ex-husbands where it hurts in an effort to walk away with a favourable settlement.
Property has long been considered an accepted part of the joint marital pot, but the value of a share portfolio can fluctuate according to the mood of the money markets. This is why canny wives are turning their attention from gilts and gold to the garage.
Over the last few years, I and other family lawyers have seen an increasing number of cases in which women are exploiting their husband's passion for classic cars in order to increase the sums with which they seek to start their newly single lives. To get an indication as to why registration plates, parts and marques are coming under increasing scrutiny, one need only look over the most recent edition of the 'Objects of Desire' index compiled by Coutts.
In the decade since the first such study, classic cars have cemented their place as the leading 'passion investment', increasing in value by 257 per cent. That's a bigger rise than any other asset class and more than two and a half times as great as seen by desirable properties in ten of the world's prime city locations.
Collectors' appetites continue to push prices ever higher. For example, 59 prized cars, which had lain forgotten on a farm in western France for the best part of half a century, sold in February for £20 million. They included a 1961 Ferrari 250GT SWB California Spyder once owned by actor Alain Delon, which fetched £11.8 million on its own.
One of my clients was willing to accommodate his ex-wife's financial demands in order to retain control of his own multi-million pound collection, which included a highly sought-after Le Mans winner.
Even so, women know that automobile appeal doesn't just lie in auction values. They understand that classic cars and motorbikes – even worth thousands, not millions -often hold a man's fascination the way that few other assets do.
Although that might seem simplistic, I have found it to be true. Whereas the primary objective of a wife and mother will be to remain in the family home, men do not seem to have quite the same connection to property as they do to collectables. If they have to move house as a consequence of a marriage falling apart, they will do.
For some of the wives concerned, it boils down to a proposition: how much will their husbands pay to keep collections together? It was such reasoning which caused a wife in one of my recent cases to keep her husband's classic bike safely out of his reach until he handed over all of the other valuables – paintings, sculptures and antiques – in the family home.
There is another factor which played into her hands. Quite frequently, cars, bikes, parts and plates represent something of a blind spot for courts and couples alike. They are not like buildings, bonds and bank accounts. Spouses don't necessarily know whether they should even mention them when listing items of value for consideration as part of the so-called 'marital pot'.
In addition, when memorable models are discussed, the valuations applied are subjective. That can lead to dispute and, because judges might regard a two- or four-wheeled possession like any other chattel, they may try to resolve the matter by suggesting a sale – something that the collector is desperate to avoid.
Of course, such issues are not yet a routine part of divorce and not every wealthy, married man's pulse is set racing by the sleek lines of a Shelby Cobra. Those with the means and the mind to acquire famous marques, however, could be forgiven for gulping the nexttime that they find their wives flicking through editions of auto magazines.
James Brown is a family lawyer with JMW Solicitors