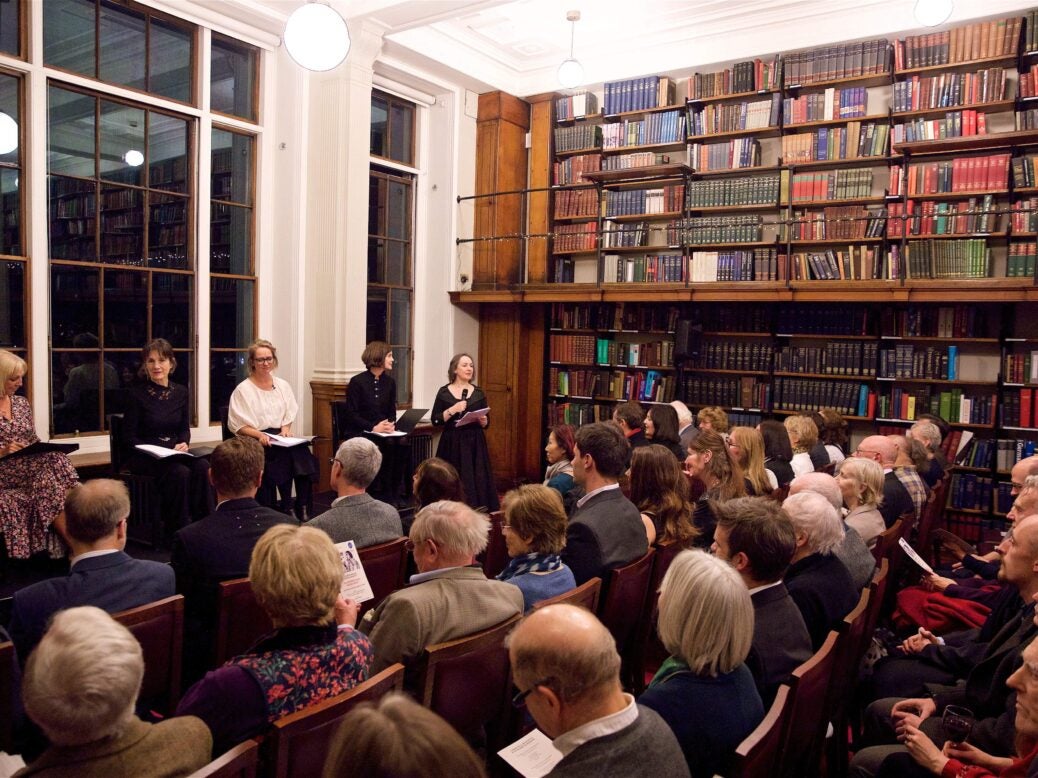 Claridges, the Connaught and the London Library, are among the venues celebrating Mayfair's cultural history this Autumn, writes Hugo Inkson
'The history of poetry and literature in Mayfair and St James's is almost as long as the history of English letters itself,' so said Stephen Fry, who attended the Mayfair Times' Mayfair Literary Festival last year and returns in 2019 to judge a poetry competition for primary school pupils. 'It is a wonderful thing to keep alive.'
The festival runs from Monday 28 October to Sunday 3 November, celebrating the rich cultural legacy of the area. Events include an exploration of the work of Coco Chanel and her connections to the area in a talk by Mariana Haseldine, which will also put a spotlight on the work of contemporary writers helping Mayfair's cultural heritage to thrive.
This year's event will feature a series of events on the theme of women's creativity and success in the literary world. It showcases the work of Frieda Hughes, daughter of the famous literary couple Sylvia Plath and Ted Hughes, the Booker Prize shortlisted author Elif Shafak and poet Mona Arshi. Double Olympian Dame Kelly Holmes will also discuss her latest book, Running Life.
Highlighting the link between cinema and literature, actor Tobias Mezies (Game of Thrones) introduced screenings of Under the Skin and Nicolas Roeg's classic Daphne Du Maurier adaptation Don't Look Now at the Regent Street Cinema.
Examinations of the links between literature and other artforms are pervasive during the festival. On Wednesday 30 October, Rey Day interviewed Dylan Jones about his book The Wichita Lineman. Jimmy Webb's ballad of the same name – which inspired the book – was once described by Bob Dylan as the greatest song ever written.
On Thursday 31 October, Matches and Kate Gordon's London Art Studies hosted 'Great Tarts in Art: High Culture and the World's Oldest Profession', a retrospection of attitudes to sexual morality throughout the ages, looking at works by Manet, Degas, and Renoir and how they represented some of history's most notorious courtesans.
The festival concludes with an intimate finale in Corrigan's on Sunday 3 November at 6pm with 'An Evening of Irish Poetry and Song – Celebrating Women' with readings from Olivier Award winners Denise Gough and Niall Buggy.
For more information, click here
Hugo Inkson writes for Spear's