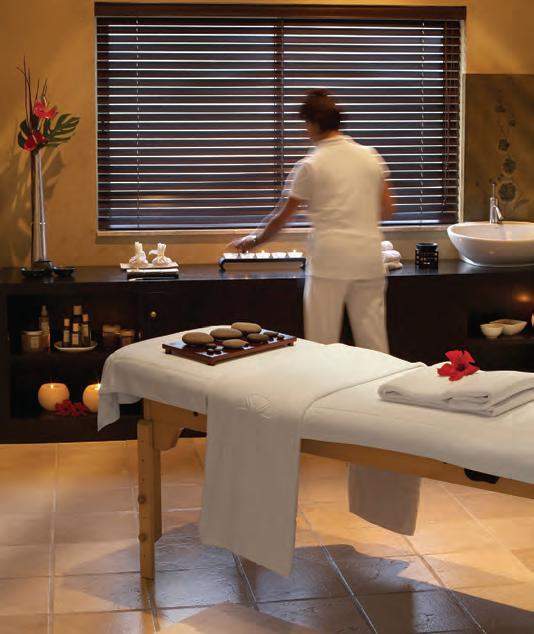 Adjoining the five-star luxury of Marbella's Hotel Gran Melia Don Pepe, with its tropical gardens and beachfront setting, is a whole new world of medical tourism at the recently opened Life & Sun Clinic. An internationally renowned group of professional specialists offer not only a complete range of medical and surgical services but a host of wellbeing and wellness programmes, too. In fact, everything from hip replacement to dental check-ups are on offer alongside weight management, fertility treatments, cosmetic surgery and full medical check-ups.
Sleek and chic, the clinic on two floors houses consultation rooms and theatres for small procedures such as dental work. Guests who need more complicated surgery, such cardiology or major cosmetic work, are catered for in one of eight hospitals nearby.
Rest and recuperation, meanwhile, can take place either in the patient's private villa or in the opulence of the adjacent hotel, with its suites and penthouses — all in total comfort and complete privacy.
Life & Sun, according to its founder and medical director, Dr Luis Jaime, is a new concept in medicine and wellbeing, as its focus is on the care and state of relaxation the patient-guest enjoys. Recognizing that most people are tense before any medical procedure, no matter how small, Dr Jaime is adamant that everything must be done to help them relax, which is why massage is on offer before and after consultations. Hence the importance of the spa next door.
The clinic has twenty different specialists on call, from psychologists and physiotherapists to nutritionists and cosmetic, cardio and orthopedic surgeons — and yet it can offer everything from a gastric band procedure to a knee replacement, at much more affordable rates, than the guest can find in their home country.
WHO
As well as the large population of expats who live along the coast from Malaga to Gibraltar, the clinic also attracts the myriad of tourists who visit each year from the UK, Germany, the Netherlands and Scandinavia.
WHEN
The weather is blissful for most of the year and the province of Malaga is known to have more days and hours of sunshine than practically anywhere else along the Mediterranean coast. Winter is almost as popular as the height of summer, particularly with golfers, while the summer months are ideal for families and groups of friends.
HAVE
Guests can opt to have their consultations and check-ups in either Marbella or London, while the clinic is planning to open similar establishments in other Spanish centres which will also be available for consultations and follow-ups. The duration of stays can be as little as a few days or some months, depending on the severity of the condition, but the medical expertise and care are always close to hand. With specific programmes such as weight management, patients are recommended to allow two weeks to kick-start the weight loss and then are given help to continue at home, while anti-ageing, hair-loss and fitness regimes can be slotted in around holidays, as can the treatment to quit smoking. The last of these — a mixture of bioresonance techniques, ear acupuncture and Bach Flower Remedies — takes just 90 minutes and has been known to be successful after just one session.
Specific programmes include weight loss, cosmetic surgery, hair transplantation, predictive genetic tests, a full cardiovascular check-up, a digestive video test and a range of programmes in the sport medicine department.
DO
Enjoy the area, the beach, the pretty inland villages, the sunshine and of course all the glitz and glamour of Marbella, then head for Puerto Banus and drool at the mega-yachts as they arrive. Golfers will think they are in heaven as there are more than 60 courses in the area.
BEST
The clinic's great advantage is how accessible it is: both Malaga and Gibraltar airports are less than an hour's drive away. For pure pampering, spoil yourself and book the rooftop Moët et Chandon suite with its own pool, putting green and views of the African coast