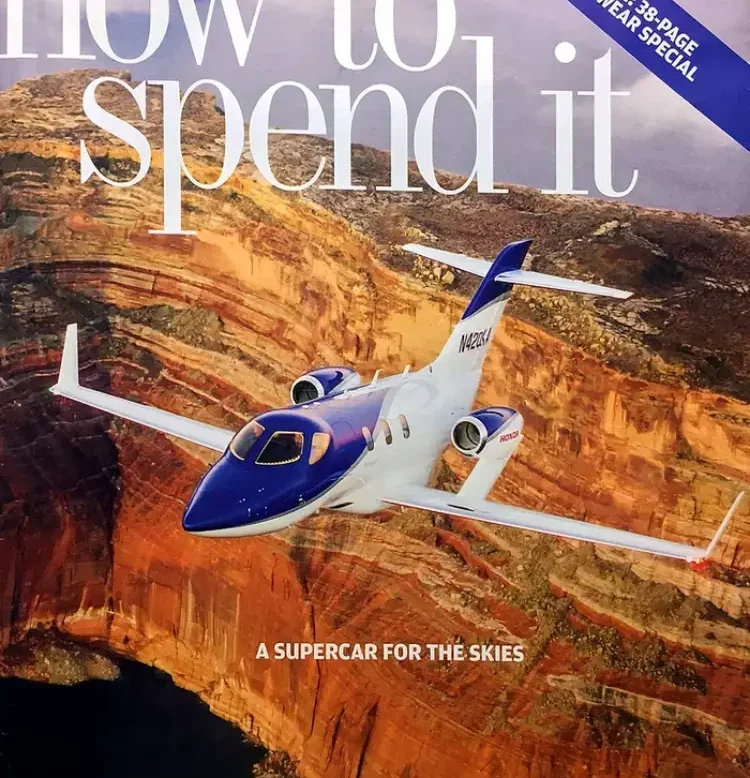 Does anyone remember How to Spend It? John Arlidge wonders what the magazine's new title says about the FT's changing attitudes to wealth.
What's in a name? Rather a lot for a magazine. Get it right – Vogue, Esquire, Condé Nast Traveller – and everyone knows what to expect in its pages and, therefore, whether to subscribe. One of the best titles is How to Spend It, the Financial Times's spiffy shopping digest for the haves and the have-yachts. It does exactly what it says on the tin.
Or, rather, it did. The FT has come over all coy about wealth and decided to change the magazine's name to its initials, HTSI, because, the paper says, the original moniker no longer reflects 'the deeper sensitivities and priorities' in a world of growing financial inequality and war in Ukraine. The FT has invited readers to re-interpret the 'S', suggesting 'less transactional' alternatives, such as 'how to save it', 'savour it' or 'style it'.
If the magazine's editor, Jo Ellison, had hoped the move would attract plaudits, she could not have been more wrong. Critics have queued up to lambast the new name. Some say it sounds like a cross between a sexually transmitted disease and a large infrastructure project. In her Sunday Times column, India Knight pointed out that 'since HTSI hardly trips off the tongue, you have to say "How to Spend It" to yourself to remind yourself of what the initials are, which hammers the words home to the point of indelibility'. One wag asked if the 'S' stood for 'squander'.
The no-change-name-change might have fooled no one, but it does raise a question of how to publish for the wealthy in troubled times. One of the keys to success is not to give up embracing the escapism and joy of acquiring beautiful things of great quality or enjoy-ing rare experiences.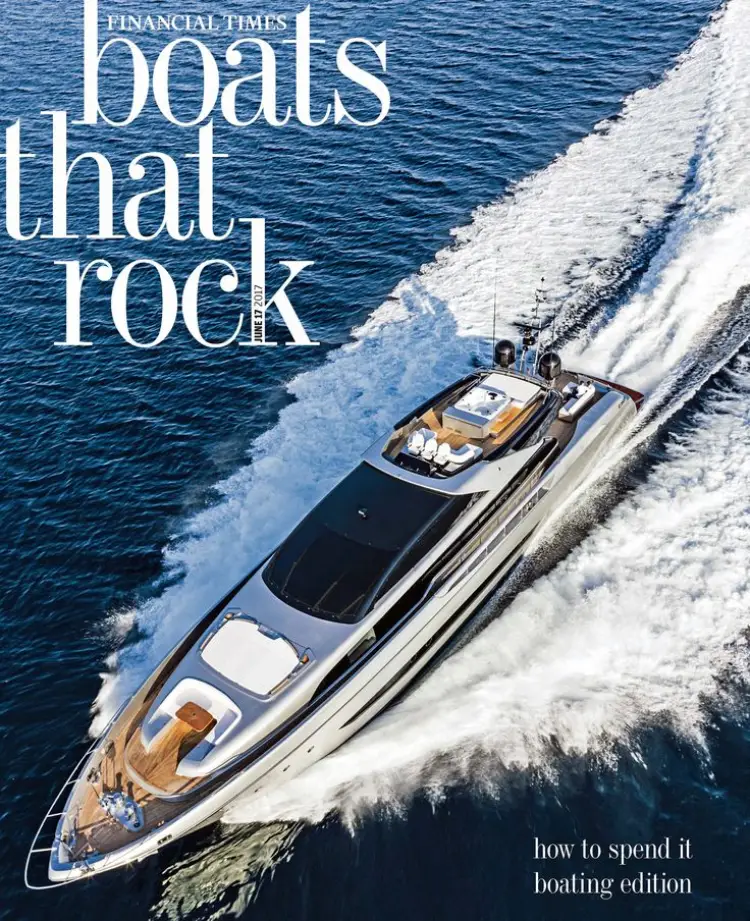 How to Spend It once claimed that one in five of its readers would consider going on holiday on a private jet. Consider it, but not necessarily do it. Part of the fun of a glossy magazine is to imagine living the shiny life depicted in its pages. Most of us won't ever look like a Vogue model, nor win Wimbledon, but it's still fun to read Vogue or a sports magazine and dream.
For those who do have the means to spend, this is the time to do it as never before and magazines should encourage it. Most economies – not to mention individual businesses – depend on consumer spending. There are plenty of things the rich can buy that can change the world in a good way, even if it's just by keeping clever and creative people employed.
Just ask Torsten Müller-Ötvös, the boss of Rolls-Royce Motor Cars, who is celebrating record sales. 'Over the last years I've seen an appetite to enjoy life,' he says in this issue's Liquid Lunch. 'Covid changed how people see things. They saw how quickly life can end. That made many think, "Wow, I better live now."' Studies show every one job in luxury goods production supports six more in the wider economy.
And yet Ellison does have a point. This is an awkward time to cater for the rich, as anyone who has been to Dubai recently can attest. The sight of oligarchs sitting on Jumeirah beach, flicking through the pages of HTSI's 'Boats that rock: Superyachts Special' as Russian forces kill soldiers and civilians in Ukraine is vulgar to put it at its mildest.
And whatever awkwardness Ellison is feeling, I suspect it goes double for the brands whose advertisements fill many of the pages of glossy lifestyle magazines. Indeed, advertiser concerns were probably more behind the FT's move than editorial squeamishness. They know how much image, tone and timing matter.
Some titles are working deftly with brands to navigate the new economic and social times. Under editor Edward Enninful, Vogue has attracted blue-chip brands, such as BMW, to partner on awards and other promotions. Vogue gets the German marque's cash and Munich looks cooler than ever by associating with a newly edgy, diverse title.When it comes to editorial, other titles, notably this one, have dialled up coverage of the discerning, responsible wealthy.
Spear's has a dedicated philanthropy feature in every edition. We recently partnered with the ocean charity Blue Marine Foundation. We have drawn attention to the Earl of Leicester's commitment to biodiversity, interviewed the first UK-based wealth manager that commits all of its assets under management to deliver on the UN sustainable development goals and, perhaps most significantly, published a feature about the very meaning of wealth.
I suspect Ellison's inbox will be hostile for a bit and then FT readers will promptly forget the initials and continue to call her magazine How to Spend It for years to come. If it ain't broke…
Spear's Magazine presents Spear's 500 Live on 7 September. Find more information on NSMG.live.