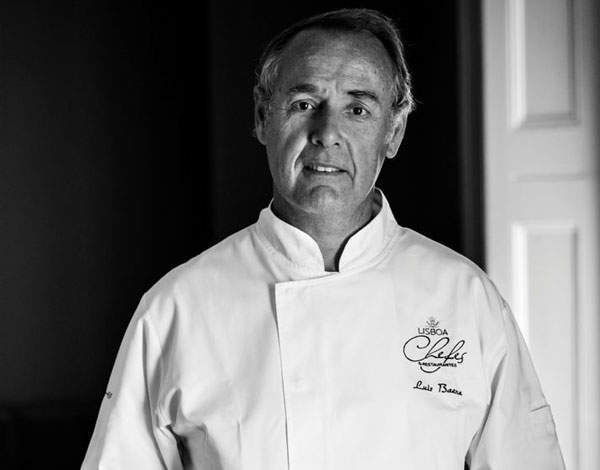 If British people know anything about Portuguese food, it's probably peri peri, the fiery grilled chicken dish made famous by high-street restaurant chain Nando's. Foodies will associate Portugal with bacalhau, the salt-preserved cod for which the Portuguese are said to have a different recipe for each day of the year, and perhaps those moreish little custard tarts known as pastéis de nata. Probe further, though, and you're likely to be met with a blank look.
While Spain has grown into one of the world's culinary superpowers, its neighbour on the Atlantic coast has been slow to establish itself as a foodie hotspot – but that may finally be changing.
Beginning in October, a festival called Taste Portugal London will show off the best food and wine Portugal has to offer, with regular tasting events and cooking demonstrations at some of London's best restaurants until March 2015. The first event, a Portuguese wine tasting featuring sommeliers Arnaud Vallet and Anya Brieg, with nibbles by chefs Dieter Koschina and Hans Neuner, takes place at The Ledbury on 13 October.
Over a glass of Herdade da Malhadinha 2011 – a fresh, elegant white from Portugal's Alentejo region – I asked one of Taste Portugal London's ambassadors, Lisbon-born chef Luís Baena (pictured below), what makes Portuguese food special – and why it's yet to have its moment in the UK.
'Portuguese cuisine has quite a lot in common with France and in particular Spain, as we use some of the same products, like chorizo,' he tells me. 'But the way of cooking is actually more like that of Italy: Portugal's is a very simple cuisine, and that means it is very hard to do well, as it depends on the quality of ingredients. It's very complicated to be simple.'
Baena, whose restaurant Notting Hill Kitchen will be a main venue for the festival, singles out quality ingredients such as the pork from acorn-fed black ibérico pigs, some of the finest of which are reared in Alentejo, in Portugal's South Central region.
Seafood from Portugal's Atlantic coastline is some of the best in the world, with perceves – known to us as goose-necked barnacles and described by Baena as 'the taste of the ocean' – a particular favourite, alongside a pink-fleshed, migratory species of swordfish which, when he can get it, Baena serves lightly hot-smoked.
Portugal's fine seafood is often used to make cataplana, a traditional soup-stew that is also the name of the vessel in which it is cooked – in this case a copper pot that opens up like a clam. Meat and fish are also cooked with Portugal's native rice varieties, agulha and carolino, creating risotto-like dishes which Baena says are so naturally creamy there's no need to add butter or cheese.
Though it has a strong tradition of home cooking, Portugal also has a thriving restaurant scene, which Taste Portugal London's organiser Justin Ultee says should be better known overseas: 'What we would like to communicate is that Portugal's chefs and its gourmet scene have got to a really high standard, and this is the right moment to bring this to the attention of the rest of the world. London is the perfect place for this, as it's now the culinary capital of the world.'
Events over the coming months include 'hunting, shooting, preparing and cooking' with chefs Brett Graham, Dieter Koschina and Hans Neuner, and a cooking workshop and tasting of Portuguese fish and shellfish at Notting Hill Kitchen with chefs João Rodrigues and Baena himself.
For information on how to book, go to the website