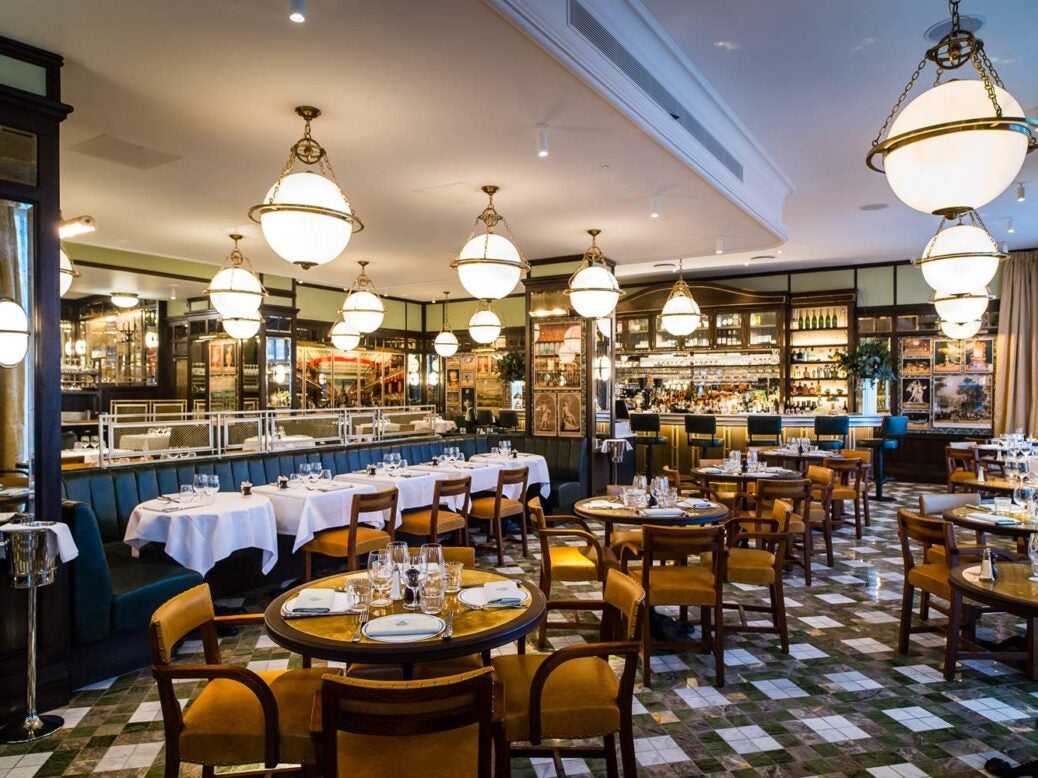 Where else can you get a decent steak with fried egg and fries, really, says Alessandro Tomé.
I am not a big fan of restaurants as brands, or branded restaurateurs. Nor, for that matter, of marketed chefs. I am somewhat of traditionalist in that way – and in too many other ways probably as well. I wouldn't make a good bland British politico in the current vein. I am no extremist either though. And I certainly don't say what people want to hear. In spite of my hair occasionally looking nearly Trumpesque in gale-force wind, that is all the affinity I have with that opposite end of the spectrum.
I would like to flatter myself and fall in with Winston Churchill when it comes to my outspoken conservatism, at least on food. And he knew a thing or two about food. One of the most appropriate books I was ever given, at least in my over-inflated opinion of self, is a delightful account not only of his passion for food and wine, but also of his profound conviction that most political, business, and private conquests can be achieved around a meticulously planned meal. Meticulous with a big M. Food, seating, light, noise, flowers, staff – all had to be just so. Dinner with Churchill could have been my bible, I feel, if I hadn't been brought up in a Franciscan school.
With this in mind, I immediately must betray his cause to the altar of modern 'restauration' and admit to loving The Ivy Kensington Brasserie. I say betray because it is one of a growing list of Caprice Holdings offspring proliferating – pun-alert – like uncontrolled ivy across the culinary world. And whilst not all of it is meeting with roars of public approbation, this one has mine. Not because it is around the corner from my home, and boy did this corner badly need a nice restaurant. Because, above and beyond the locals' desperation for a fun, fashionable, lively place to be seen in, it is actually really good. Perhaps not meticulous, but I cannot compliment it enough overall.
The food caters to all-comers with a wide, creative and for the most part delicious array of choices. Standing out for a little fun is the arancini with truffle. Textually translated, little oranges. Visually translated, golden balls of fried rice and speckled with truffle bits. The crispy prawns are a confusing delight of westernised quasi-tempura tainted with Jerusalem artichokes but dastardly good. I must however admit a penchant for the shepherd's pie and the duck curry.
Yes, that's right. After years bashing the British pie tradition of throwing whatever is lying around in a pot and covering it with a pastry or potato lid in order not even to see it anymore, I have found one I love. And the curry couldn't be further away from the awfully clichéd pictures invading your mind right now of your local comfort-food dispenser.
And where else can you get a decent steak with fried egg and fries, really? The service is impeccable too and even the décor is spot-on in its believability. Hence I just struggle to fault it. So much so that my children are asking me whether I ever go anywhere else anymore. I do and I will and I will tell you about it too. But in the meantime, if I were to have had dinner with Churchill, I might even hazarded taking him here.