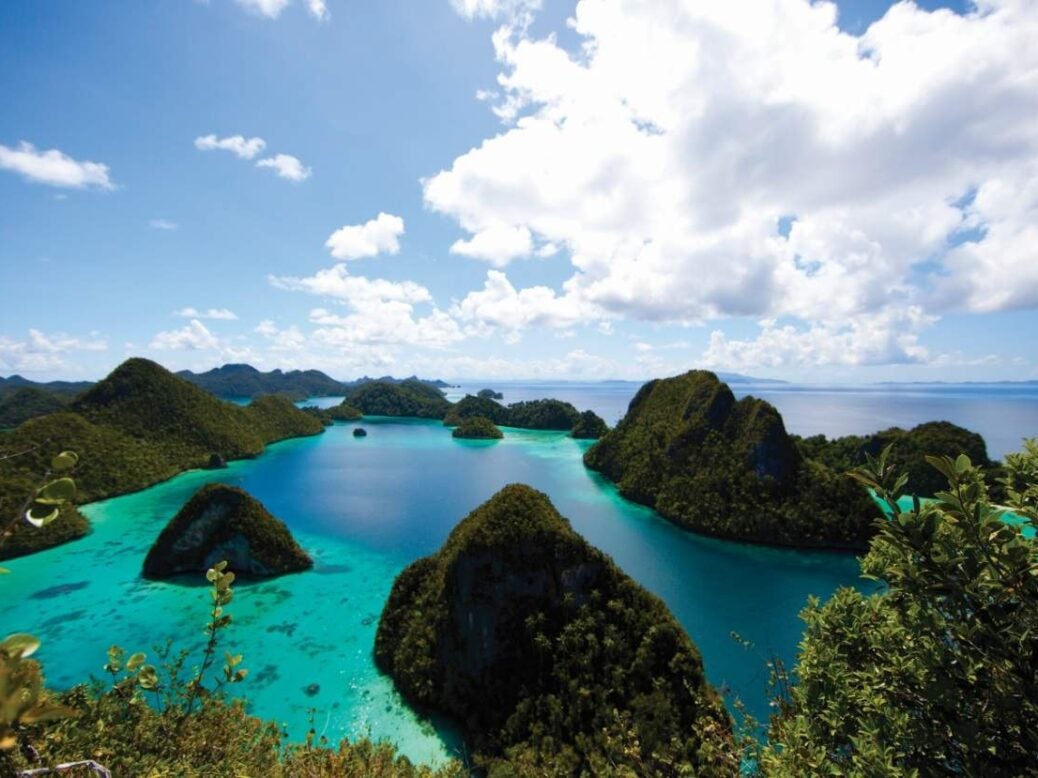 Escape to one of the most magical places in Indonesia, Raja Ampat, for diving delights and much more. By Filisya Thunggawan.
If you ask someone, both a foreign tourist or a local, what their dream destination in Indonesia is, most will answer in a heartbeat: Raja Ampat in West Papua province. The name Raja Ampat ('the Four Kings') refers to the major four islands of Waigeo, Batanta, Salawati and Misool. Here are some of the reasons why Raja Ampat is on top of the list.
Underwater Delights
This place has become the ultimate diving destination for divers, very well known for its wonderful underwater world. Marine surveys suggest that the biodiversity in the area is the highest recorded on Earth. It is a home to around 540 different types of coral, 700 types of molluscs and over 1,000 kinds of coral fish. According to a report developed by the Nature Conservancy and Conservation International, around 75 per cent of the world's coral species live here. Divers will quickly find their paradise in Raja Ampat, which is part of the Coral Triangle, sitting between the Pacific and Indian Oceans.
You can find everything under the surface in Raja Ampat, from big fishes to macro species, from drift diving to wreck diving — simply mention what you're looking for on your scuba diving trip. There are regular sightings of sharks (including the lazy wobbegong shark), manta rays at their cleaning stations, turtles and schooling barracudas. Or you can explore reefs in excellent condition, with miles of perfect hard coral and colourful species of soft coral. With every dive you'll always find something new — especially because new species are discovered regularly in these waters. No wonder divers always want to come back.
Pristine Beauty
Raja Ampat is not just a happy place for divers, however — the surroundings are unrivalled above the surface as well. There are beautiful islands with spectacular beaches as far as the eye can see, and most of the islands are uninhabited, making for a serene private vacation. Two of the islands — Wayag and Misool — are renowned for their distinctive karst terrain (which features rocky ground, with caves, sinkholes and underground rivers). Sailing around the islands, with the unique shapes of the karst rock and turquoise water, is quite an experience. Be sure to climb up on one of the high karst islands to see the picturesque panorama and observe the surrounding coves and atolls. The trek to the top might leave you struggling slightly for breath — but then the view from the summit will take your breath away completely. After your trekking, you can jump into the clear water and snorkel or swim around the atoll.
Adventure and Nature
Thrill-seekers can trek around the islands to find hidden beauties, waterfalls and ancient caves with mesmerising stalactite formations. In Misool, Northern Papua, it's not hard to find ancient rock paintings, with some in unique positions that will leave you wondering how they painted them. Birdwatchers and other fans of flora and fauna will be spoilt for choice while walking around the tropical jungle to reach the bird of paradise's secret spots. Among the local treasures are native birds such as the maleo, the cuscus (a furry marsupial), and a wide variety of orchids. On top of all this, Misool also offers a chance to swim with the stingless jellyfish! Just ask the locals to take you to the Lenmakana Lake, where thousands of stingless jellyfish swim gracefully. It's definitely something worth trying.
Exploring
Raja Ampat extends over 40,000km2 and this enormous archipelago area consist of 15,000 small islands. It's not difficult to experience the beauty of the area, though. There are plenty of domestic flights from Jakarta or Bali to Sorong, the nearest city, a boat ride away from Raja Ampat. There are also some private jet charter companies that offer exclusive services. When it comes to accommodation, you can find many exclusive resorts boasting private beaches and professional dive centres. Well-known places to stay include Sorido Bay Resort, Misool Eco Resort, Papua Paradise Eco Resort, and Papua Explorer Resort. These resorts will arrange everything you need and make sure you have a personalised dream vacation. Another convenient way to explore the archipelago is aboard a yacht. There are many yacht operators in the area, operating all year round on traditional sailing yachts and motor yachts. Luxurious ychats such as the Alila Purnama, Samata, El Aleph, and Arenui will ensure you have the best time, from diving, snorkelling, kayaking and beach hopping to ending the night watching the sky full of stars and the lights of local fishing boats twinkle in the dark. Just perfect.