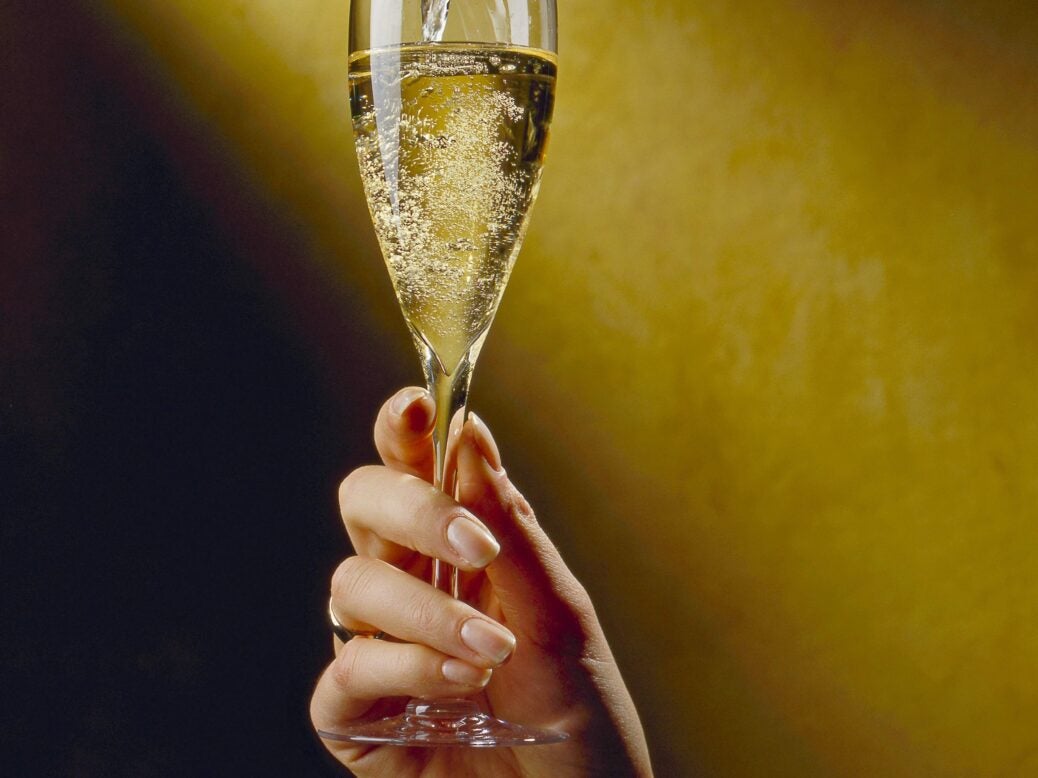 Thibaut Le Mailloux, director of communications at Comité Champagne talks to Arun Kakar about trends in the wine region
The British like their champagne. Winston Churchill – perhaps Britain's most famous champagne enthusiast – was said to have enjoyed Pol Roger so much that he named one of his racehorses after it. The house returned the favour years later by naming one of their prestige cuvées 'Winston Churchill'.
The drink might have an origin that predates medieval history, but it's also a member of a region in continuous flux.
In 2015, the Champagne hillsides, houses and cellars were added to the UNESCO World Heritage List for its 'outstanding universal value', bringing a renewed, broader international awareness to the region. Things have moved very quickly since then, Thibaut Le Mailloux, director of communications at Comité Champagne, told Spear's in the Q&A below.
How has champagne changed since the UNESCO listing?
There has been a very fast development of wine tourism which is booming at the moment both in terms of hotels or guest houses or restaurants. For example, Reimes is the city with the highest number of Michelin stars per inhabitant in France.
Champagne has not, for centuries, been a gastronomic region due to the fame and universality of champagne, but it has now become a hub of creative gastronomy.
We have chefs originating from Japan, from many places, creating new restaurants and innovating. There has been a large wave of refurbishment of decorators, interior designers. It's the spirit of this UNESCO listing: it's not a beauty contest of champagne as a region, it's about both preserving what champagne has in terms of unique assets from a historical point of view, but it is also about developing the region in a sustainable way.
This means both preserving traditions and being more eco-friendly, so I would say, Champagne now, is a global destination for tourism.
What are some of the emerging trends you've noticed from tourists and drinkers?
As a wine, the overall trend is a very wide diversification of the styles of Cuvee available and what I think you could call winemakers innovating or creativity.
Champagne has always been champagne before being champagne. Now thanks to the UNESCO listing, people realise that champagne the wine is coming from Champagne the region – they want to know more about both.
It also opens the possibility to diversify or differentiate among different styles or different approaches.
Champagne is mostly non-vintage – it makes up 80 per cent of the wines that we produce. But in the last decade, rosé champagne went from almost nothing to ten per cent of the volume and nowadays, we have new trends which are on either the dosage, and also diverse ways of making champagne playing on different takes of the winemaking technique choices, reintroducing wooden casks for example replacing wines fermented in oak, with wines fermented in stainless steel tanks opens wider varieties and styles of cuvée's and thanks to that, the overall trend over those criteria is the fact that champagne finally starts to get recognition, not only the symbolic drink for celebrations but as a wine.
We are seeing at the moment the reconciliation of the symbol and the wine. This, of course, opens wider ways to appreciate champagne, because it means to have champagne for every type of occasion.
Champagne is opening to a more experiential approach from the consumers should feel freer to make it their own by choosing their meal, and their moment. There is no absolute truth, especially if you're comparing two wines which are completely different.
The complexity of champagne is revealing itself to the world and the champagne is actively helping visitors to experience those trends for themselves.
Arun Kakar writes for Spear's