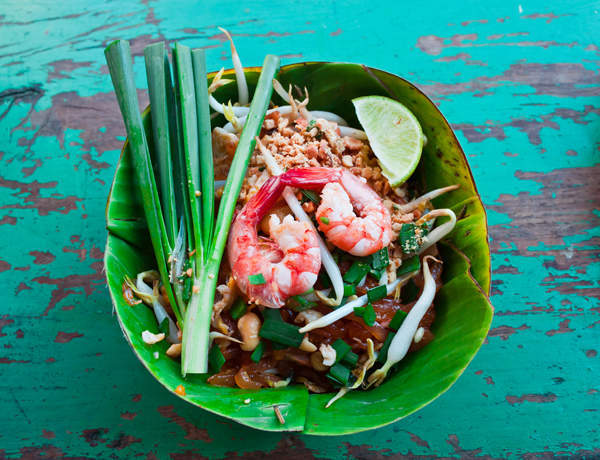 Author: Peter Matthews

Tasty, aromatic and with a complex balance of ingredients, Thai cuisine is among the finest in Asia. And where better to sample it than in Bangkok, the bustling economic heart of the country?
Traditionally the first destination for any visitor to the 'land of smiles', Bangkok also offers visitors some of the best restaurants in Thailand. From humble traditional fare to fine dining with a Thai twist, this is a city that truly has the means to satisfy your appetite – and add a little spice in the process.
Those craving European delights won't be disappointed either, with high class French and Italian restaurants dotted all across this vibrant and colourful city.
From its enviable nightlife to its impressive shopping, its palaces and temples to its rich cultural history, Bangkok is a city that really does have it all – provided you are able to keep up with the pace. Quelle surprise then, that its cuisine matches the city's incredible diversity, creating a melting pot of incredible richness and flavour.
Read on to discover five of the best restaurants in Bangkok…