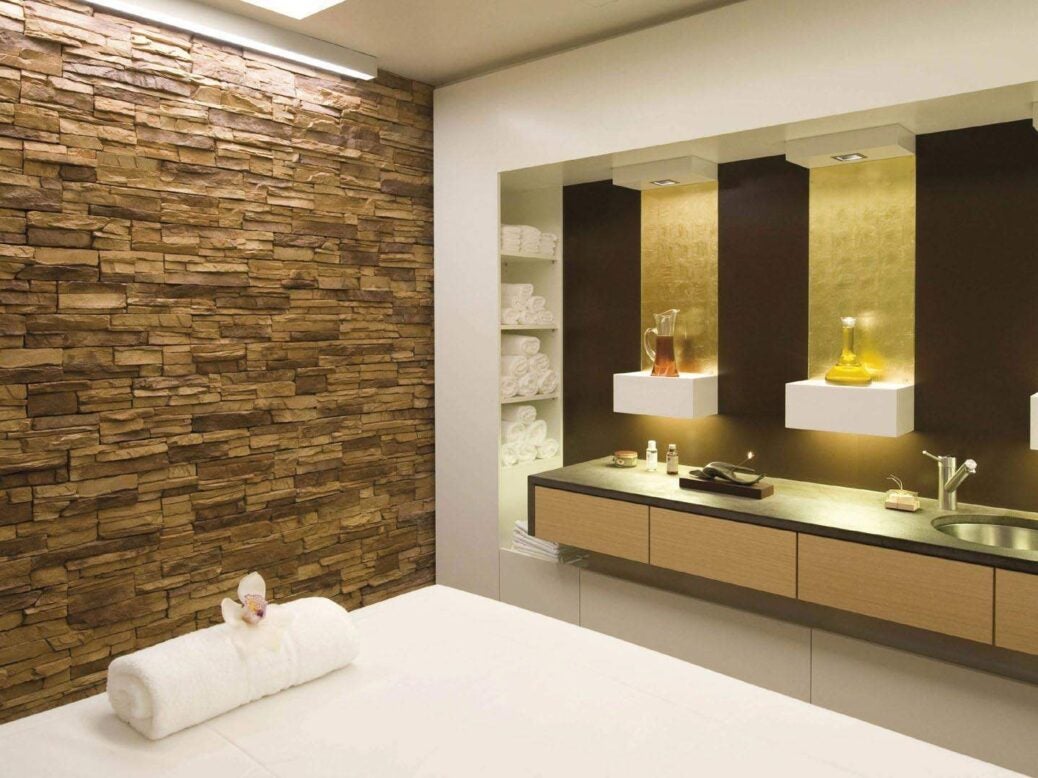 There are a number of surprising elements to the Ayurveda Parkschlösschen story, but none more so than the fact that it was the second true Ayurvedic detox resort in the world — half a globe away from the discipline's birthplace in southern India. It is the only resort solely dedicated to Ayurvedic healing with five stars in the world.
Located in the centre of the Moselle Valley, in a lovingly restored small castle which had historically been used for thermal water health retreats, it was bought 24 years ago by a telecommunications entrepreneur who transformed it into a world-class wellness centre. Wolfgang Preuss had experienced the benefits of Ayurveda only twelve months before deciding to establish his own Ayurveda detox resort in the pretty Art Nouveau town, and he still runs it with his wife and daughter.
It is rigorous in its approach to the philosophy of the 5,000-year-old medical discipline — all cure programmes, treatments and therapies adhere to its principle of balancing mind, body and soul while helping the body to heal itself to maintain perfect health. In order to do so, the entire place is devoted to this therapy — not just the medical care and healing treatments, but also the daily lectures and talks, gourmet vegetarian cuisine and the variety of exercise and relaxation facilities such as yoga, meditation, physiotherapy, craniosacral therapy, Ayurvedic ILA facials, pool, steam room and fitness studio. In the construction, only natural materials such as wood, slate and marble were used, while any harmful influences were removed as electricity lines were Double-shielded and water veins covered in marble — indeed, the water in the hotel is fed from nearby thermal springs bringing their own healing minerals. There is no Wifi, for your own peace of mind. The staff maintains that the entire hotel is itself therapy.
WHO
Seventy per cent of guests are German-speaking, while they also fly in from all of Europe, as well as Africa, USA, Jordan, China, India and Russia, with a handful of UK aficionados, either singly or in couples. However, there is a large proportion of returners (every one or two years) who want to monitor and maintain good health.
WHEN
Any time of the year — summer is beautiful and warm in the valley, winter is crisp, snowy and cold,while spring brings its wild flowers and autumn the changing colours of the forest. Outdoor exercise is always available.
HAVE
The choice for guests is determined by the doctors after initial consultation. On offer are programmes for prevention and regeneration but all are finetuned to the individual's needs, as are anti-stress treatments, weight reduction and the height of Ayurveda, the Panchakarma Cure. This iconic detoxifying programme channels metabolic wastes and toxins out of the body in order to restore balance to the body's own control system. This cure takes time and differs for each individual, but a minimum stay of ten days is recommended. Other programmes last between one and three weeks, although some guests need to stay longer, while a check-out weekend programme was introduced for those wanting to know more about Ayurveda and what it offers. Throughout all this, guests are tended by an army of staff including four Ayurvedic doctors and 40 Ayurvedic therapists alongside physiotherapists, yoga teachers and specialist chefs.
DO
Enjoy the place and the hotel's own 4.5 hectare parkland. The valley offers trails for hiking and cycling, while golf and tennis are available nearby. Also, alongside the hotel's therapy, the Preuss family owns the world's largest Buddha Museum, also in Traben-Trarbach. This alone is a magical place to visit and leaves you in touch with your inner peaceful spirit.
BEST
The knowledge that you do not need to travel halfway around the world through timezones into a different climate to enjoy the benefits of an authentic Ayurvedic detoxification programme under the guidance of rigorously trained and dedicated staff, who will help you restore balance to mind, body and soul.