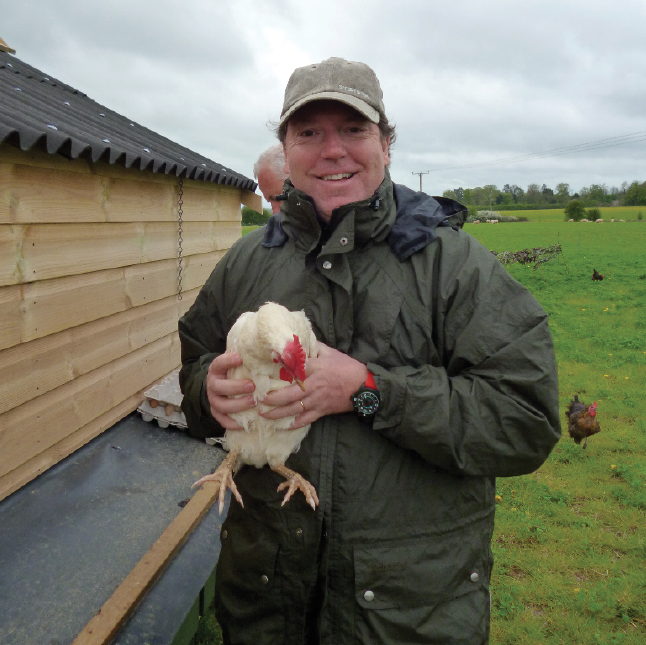 'All the flavours and tastes reminded me of my childhood, of how things were done then and most of all of how they really tasted. We are completely losing the flavours of real food'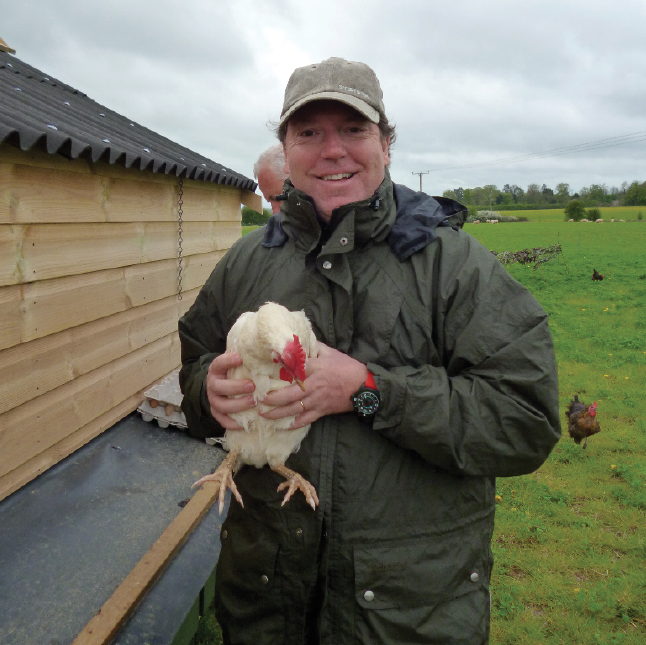 Urbanite: A person who inhabits one of the major cities in the world, aged between 17 and 44. An urbanite is an affluent consumer with an optimistic outlook on life. They have six key characteristics: time-poor, city-proud, media-literate, brand-centric, trend-sensitive and culturally aware. 
THAT'S HOW OUR beloved editor introduced me to Hilary Chester-Master, half of the single-minded, hard-working, successful partnership which owns Abbey Home Farm, an organic farm near Cirencester.
You can't achieve what they have — a profitable 650-hectare dairy, meat and arable farm — without vision, dedication and smarts, too. In spades.
Hilary, looking at me and at Josh, both going green at Abbey Home in honour of our environmentalist guest editor Ben Goldsmith, immediately retorted that after our morning spent on her farm — whose contagiously enthusiastic and very patient manager John Newman showed us about — the only urbanite in the room was Josh.
I don't know if it was the rock T-shirt and trenchcoat he was wearing versus my combat trousers and muddy green rain jacket; my perceived lack of affluence versus his trendiness; or perhaps his optimistic outlook (although I was feeling pretty optimistic, too). But she was spot on: he was the urbanite.
Josh's plan had been centred on the idea that I was the ideal candidate — super-citified — to try to 'farm-up' for this issue. As it turned out, I felt like a pig in muck when it came to a day on a farm, brought up as I was in and around working farms in the Alps.
Josh, on the other hand, spent most of the time hiding behind a camera, 'for the blog'. Both John and I tried to turn the tables on him, but we didn't manage to get his hands anywhere near a chicken's ass to gather eggs, let alone around a lamb's testicles and tail to dock them.
Big Green Monster
But I digress — let us return to saving the planet. Now here I must put my hand up and start by saying that I am sceptical as to the outcomes of most of the grand schemes and meetings and summits and papers and governmental bodies and plans and investments supposedly designed to save Planet Earth.
Politicians use grand schemes only to achieve re-election, if the subject is in fashion, as nature has been. Big news flashes with pictures of windmills will save us, they say — but we don't get to touch China's polluting industries, or Russia's, or anyone else's, because we need to cosy up to them so they will invest in us and buy our products. That's how you secure re-election: financial gains.
Moreover, today we electors are not yet sufficiently caring to put nature before our comforts. One day, out of self-preservation, if we carry on as we are, nature will get rid of us rather than succumb itself — that's the harsh truth. But until then, or rather to avoid then, small, smart steps are what are needed, and that's where Abbey Home Farm comes in.
When you spend a day on Abbey Home Farm, you get the feeling that it is by investing in the simpler, more practical things that we can all start making a difference. When you see first-hand how the land responds to proper management, how animals remain healthy when given the right care and the right environment to live in, how respecting seasonality and nature's cycles results in wonderful, tasty, healthy food, then you wonder why we buy anything else.
All the flavours and tastes reminded me of my childhood, of how things were done then and most of all of how they really tasted. We are completely losing the flavours of real food, I realised. I remember them, but my definitely urbanite kids cannot, as they have never really had them. If we don't do anything about it, they will never know what proper yoghurt tastes or feels like. Or a freshly picked baby leek. And even raw asparagus just out of the earth.
Probably most kids today don't really know what most things they eat look like in their natural form or how they grow. Maybe they have only ever seen them diced and sliced in a pack.
Back in London
After a delicious, wholly organic, wholly farm-made lunch and having spent an eye-widening £100 in the farm shop on cheese, vegetables and meat, I brought it all back for the Twins and Angel Wife to try.
We played games, tasted things blind, decided what we liked best, saw who could tell which was farm-fresh and which was shop-bought. Straight from farm to fork, as they say. It was an eye-opener for them, and for me, and it renewed their enthusiasm for good food and nature.
Thankfully, schools are trying to inculcate this in the new generation, but I am afraid too much time is spent on Al Gore, not enough on real stuff. Abbey Home Farm can also help there, as they offer camping weekends built around the farm's activities for kids and grown-ups, where you can stay in yurts and join the normal routine for weekends on the farm, for instance.
Politicians should stop chasing windmills; Don Quixote showed us a long time ago what a futile pursuit that is. Spend the money instead to educate people, to have schools make time to take kids out there — into the 'wilds'. Help more local farmers go organic. Make it easier for them to access consumers. Obligate supermarkets to buy the right produce at the right price.
Use the money to pay subventions to lower the retail price instead of the production price until consumers appreciate the benefits of freshly picked natural produce: that strawberries in January from Asia or South America are not the best way to eat or save the planet. Help them understand that a chicken for £2 is not chicken — it is water and medication. (They might as well pop antibiotic pills instead.) They should cut other house bills before the food one. After all, food is the only thing we put inside us; the rest is all surface.
What we need is farm-to-mouth resuscitation, not political drivel.
Don't miss out on the best of Spear's articles – sign up to the Spear's weekly newsletter
[related_companies]