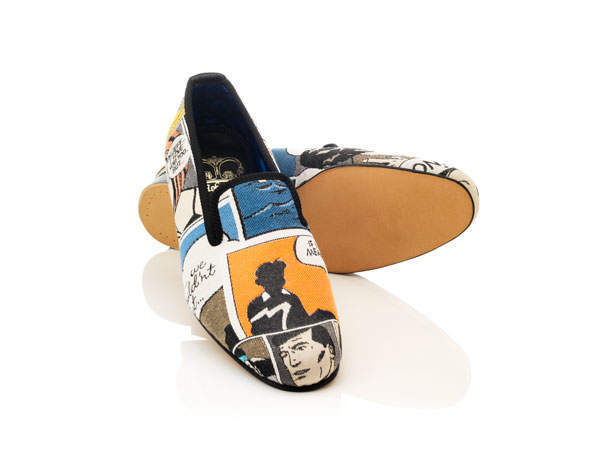 In the Victorian era, the traditional British slipper became extremely popular and was known as 'the Albert slipper' or 'Prince Albert's', named after the famous Prince.
Today the cutting edge shoe brand Maksters, combines innovative fabrics and designs with the hand made artistry and craftsmanship of yester-year to create exciting footwear collections.
Based in London and Paris, the dynamic duo behind the brand, the Makki brothers, use their international outlook on the latest trends in style, fashion and travel as inspiration for the designs in each collection.
In order to create a new and fresh product for bespoke shoe lovers around the world, the Makki brothers decided to add modern flair to one of the most comfortable and traditional shoe designs. They sketched their ideas, using rich materials and unique patterns, then searched for a manufacturer who could implement their creative vision, whilst maintaining the integrity of the hand made shoe process which the duo is committed to.
The magnificent end result is the Maksters brand, which encompasses attention to detail, provocative designs, sumptuous fabrics in perpetually stylish high quality shoes for men and women.
Maksters are available exclusively online at www.maksters.com and at the following high end boutiques: The Closet Case in Soho, London and La Muse in Paris.