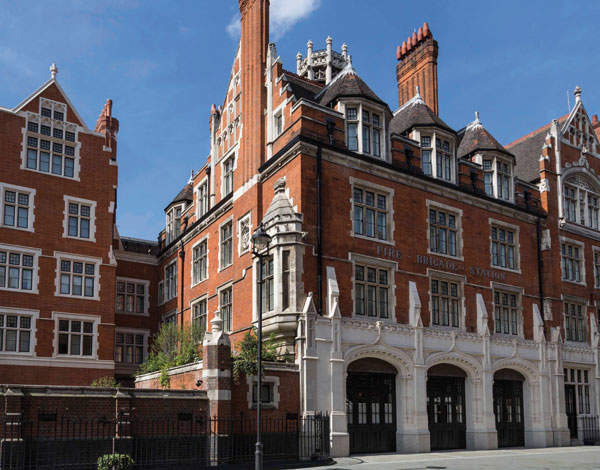 We are plugged in 24/7, says our Discriminator columnist, but is constant connection ruining our human connections? Plus, the consistent inconsistency of the Chiltern Firehouse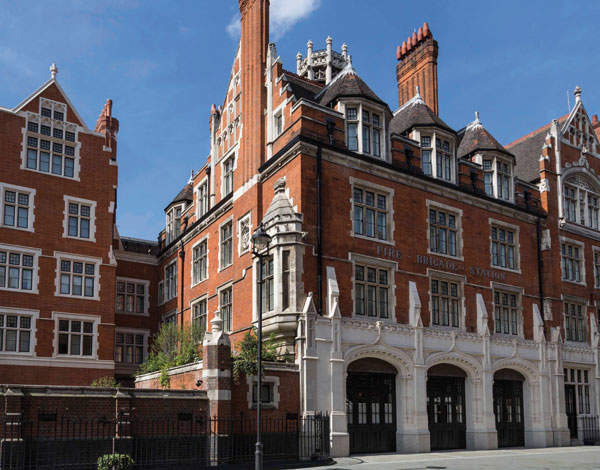 'You guys who are lucky enough to have paid extortionate money for the lack of service we provide on this pretend-business class flight to New York, welcome on board. We expect to be landing at Burlington Airport, which is near a familiar city called Essex in Vermont, on schedule. Burlington train station is a short five-mile walk from the terminal and there are trains every hour that will take you within New York state boundaries in less than 80 minutes.
'As you already know, we at BrianAir always try our best to displease our passengers and with this in mind we have decided to provide full, unrestricted access to both internet and voice call usage. Please feel free to use these not-free services from any and all devices you may have throughout the flight tonight with no care or regard for your fellow suckers on this flight. Have a noisy night and most of all don't ask for anything, as the cabin crew are here to either extract money from you or, on overnight flights, sleep.'
Or, in other words, welcome to hyper-connectivity hell. I woke up startled and realised it wasn't as much a bad dream as bad near-reality. Hyper-connectivity is here. And everywhere. We are all voluntarily or at least subversively being drawn into this hyper-connected world, because it seems so easy and practical and we fear that we will be left behind, alone.
Just the fact that it is called hyper-connectivity should alert us. There are not many instances where hyper-anything sounds good — be it hyperbole, the use of exaggeration as a rhetorical device, or hyperventilation, as in the state I would be on that flight, having to listen to six hours of 'yes mate, all right mate, yes mate' while noticing the kid sitting in front of me watching the naughty videos that his neighbour is happily streaming on to his iPad during the flight.
There is, however, the start of a counter-trend, an anti-hyper movement, a humanist revolt. We could call it the Meiosis Society (you can look that up). For while there is no turning back the tide of the advancement of technology (with its immense benefits to mankind), there is a feeling that too much of this is surreptitiously just a commercial addiction tool that doesn't advance us in any way as humans.
On the contrary, it is regressive; it not only damages us but also makes us evolve in a direction that would ultimately see us morph into sensationless semi-machines. Humans enrich humans, man healeth man. But instead, we are slowly allowing ourselves to succumb to a hyper-techno-addiction. Psychologists are increasingly concerned about its effects.
These addictions are creating a generation of people that suffer from social withdrawal and an increasing anxiety around social interactions. One hour on the internet takes away 24 minutes' face-to-face contact with family, friends and co-workers, according to researchers at the Stanford Institute for Quantitative Study of Society.
The resulting so-called 'anti-Facebook' movement is more about harnessing the digital tools we have and perhaps using them to enhance our humanity rather than dilute it — not to stop this evolution but to stop the devolution aspect of it, where we devolve all sorts of responsibilities and choices to the digital channels.
Perhaps even more than devolving choices, we miss opportunities to enhance our individualities, because somehow while we feel digital advances give us more choices, they actually give us fewer.
Choices should also involve chance and much of modern technology is about removing chance. It seems to me that much of what we use our hyper-connectivity for is getting as many answers as we can, from as many disparate sources as we can, to make a choice or decision.
This information over-gathering, often from completely unknown sources, enables us to feel that it is now a very calculated decision with high probability of successful outcome. After all, Google says so, as well as some bloke named Peter from somewhere.
By the same token, we have detached ourselves from the responsibility for the decision, let alone its outcome. We have completely disempowered ourselves from that moment. We have forgone our own sense of judgment and certainly reduced chance and choice to bit-parts in the play that is our life. Somehow we are slowly and surreptitiously being helped along this path, decaying our confidence in our innate skills for choice and surviving chance.
And so much in what makes our lives and our (hi)story both interesting and alive is due to chance encounters, to serendipity. Not a buzzword, a beautiful word. I don't want to evolve into a species where the index fingers have repositioned themselves as additional thumbs so we can type on our little phones faster (I think a few millennial girlfriends of friends of mine may well be on their way there).
I want us to use digital technology to give us an opportunity to rediscover ourselves as the sociable animals we are (really sociable, not virtually sociable). I am sure you have watched on YouTube the 'Look Up' video. If you haven't, it features a handsome young chap reciting a plaintive poem to camera on his digital disconnection; it begins: 'I have 422 friends, yet I am lonely.' You get the point.
More interesting is the near burning-at-the-stake attacks the creator was subjected to, in part for using the technology to highlight its flaws. But that is part of the point. Use it to help us, not lose all the millennia of skills we have developed in understanding the body language, facial expressions, intonations that give all the depth, life and serendipity to human life, rather than the flat mono-dimension of digit-socialising, only made up of ones and zeros.
Help is at hand, a glimmer of a ray of light, exploiting the ones and zeros to give us a new tool to be multidimensional and create chance happenings again, a chance to use four minutes of technology for the possibility to gain an hour of face-to-face time. It is a movement called Wistla, and there are others too. It is not yet a buzzword, but I am hoping it soon will be. Use your index finger before it turns into a thumb and find it. And make a choice, take a chance.
PLUS ÇA CHANGE
You know what I like. I like consistency. Perhaps because I can be inconsistent at times and I know I don't like myself then. So I try to be consistent, even in my inconsistencies. Although I know it can veer into the rigid category and isn't beneficial, I still want to stick with consistency. In friendship, as in food, we all appreciate consistency, because with it comes also a sense of safety and comfort.
Even if things are really bad, you'd rather they were consistently bad — something like BT's helpline or foreign call centres, Ryanair or the Tube. We can adapt to their consistent awfulness. When any of them occasionally get less bad or even better (take BA or Vodafone or even Hakkasan Mayfair, up and down the lot of them), that is difficult to deal with because you are never prepared for what you are going to get.
Which is why I love the Chiltern Firehouse. It is consistently difficult and unpleasant to deal with. The reservation line consistently tells you there are no tables for three months, whether there are any or not. I know this because a friend of mine makes it a sport to show up without reservation and consistently gets a table, following sweet words. And then he finds the restaurant consistently not full.
Inconsistency is creeping in, however, which makes it so much more painful. The food ranges from very good to mediocre on different visits, rather than consistently average, as I was told it was in the early days. As we joined my friend the other night, the man at the desk with an unctuous smile and prickly red beard was mildly more pleasant. This time there really wasn't a table, but it was said nicely enough.
Not even sweet words could get me in. No can do, no table. It was London Fashion Week, after all. Not even the intervention of the hotel's owner Mr Balazs managed to sway the host's will. Now, there is consistency for you! The guy that owns the place can't even get a table because Nancy dell'Olio got it instead. I got to eat two small crab sandwiches that were tasty, but you have to like carb rather than crab, and a lovely glass of champagne too. One thing's for sure: the Chiltern Firehouse is consistently entertaining. I am definitely going back to see more of this show before it's gone.