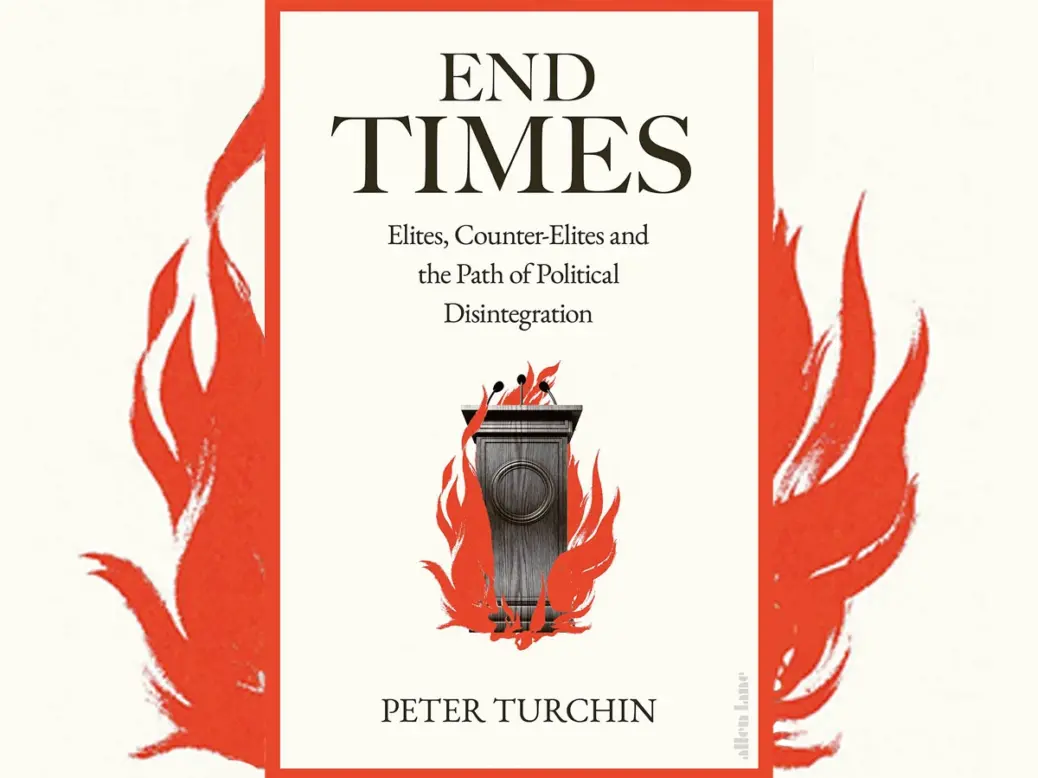 In 2010, the zoologist turned complexity scientist Peter Turchin was asked by the scientific journal Nature what the next decade had in store for humanity. While all other correspondents were largely sanguine, Turchin was despondent, stating that the next 10 years would 'likely be a period of growing instability in the United States and Western Europe', as a grim soup of maladies would bring the West to the precipice of disaster.
Declining living standards, declining wages, public debt and an 'elite overproduction' of university graduates meant turbulence lay ahead, and that this was 'set to peak in the years around 2020'. As predictions go, it was almost bang on the money.
The forces of disaster, while inconvenient for most of us, have been to Turchin's gain. In reward for his prescience, the transdisciplinary field he founded, cliodynamics, has entered public discourse, as institutions around the world digitise their archives ('clio' as the Greek muse of history).
Applying mathematical models to explain macrohistorical patterns – treating history like science – it aims to quantify, with exactitude, civil progress (and regress) in the same way that a thermometer records temperature.
Turchin, whose father was a Soviet dissident computer scientist, spent the first 21 years of life in the-then USSR, so has been drawn, understandably, to the particular question of why empires fall, revolutions fail and nations prevail.
At the heart of his process is 'Big Data'. In 2011 he helped set up Seshat (named after the Egyptian goddess of the archives), a research project that 'aims to bring together the most current and comprehensive body of human knowledge in one place'.
In the view of the cliodynamicists, only the analysis of large amounts of Big Data will allow humanity to surpass the interpretative bias of historians and learn from the past, so as better to prepare for the future (a worthwhile endeavour, I think we can all agree).
[See also: Book review: Taxtopia]
Big Idea about Big Data into 'Big History'
In 2016, armed with Seshat's bounty, Turchin published Ages of Discord: A Structural-Demographic Analysis of American History, perfectly timed for the accession of Donald Trump to the presidency. In Turchin's telling, the US had begun a 'disintegrative' phase in the Seventies and it was to reach the peak of the cycle in the upcoming years. But the forces powering this 'age of discord' – inequality, violence, immiseration – were mirrored in the decades that preceded the American Civil War.
Now, in a similar vein to Jared Diamond's Guns, Germs and Steel, or Yuval Noah Harari's Sapiens, Turchin has converted his Big Idea about Big Data into 'Big History' with End Times, 'assembled from 10,000 years of human activity'. It sets out to explain how society works – how the equilibrium between ruling elites and the majority can be seen as a cycle witnessed throughout history.
Now, with broadsheet profiles and eminent podcast guest spots on both sides of the Atlantic, and with Andrew 'The Jackal' Wylie as his agent and his publisher Allen Lane pumping out the copies, he's aiming for the top.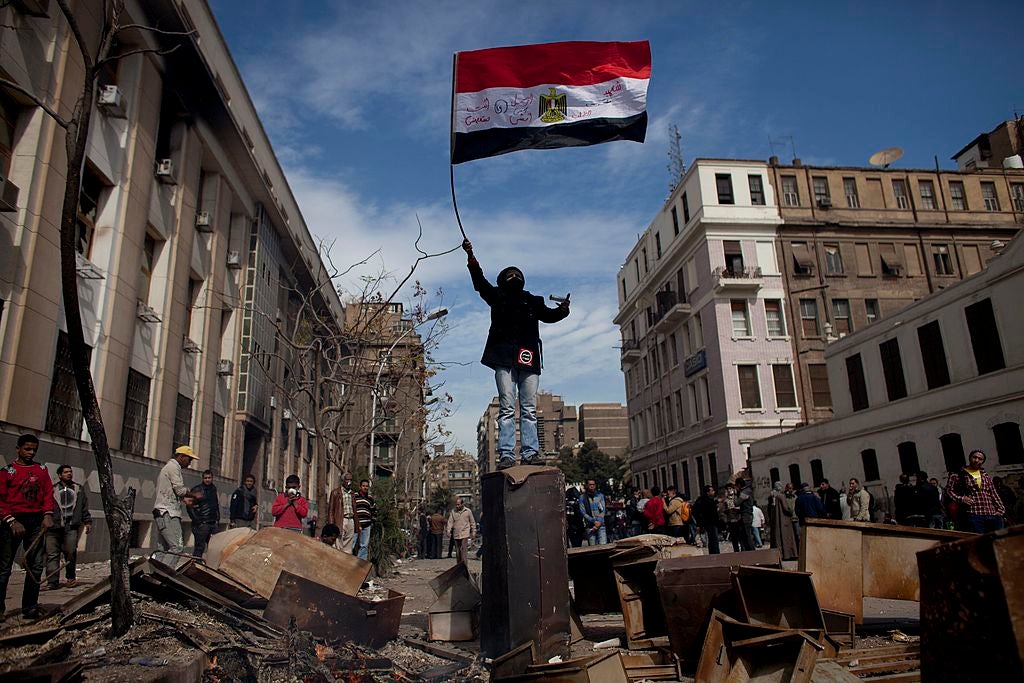 [See also: Book review: The Crisis of Democratic Capitalism]
Peter Turchin's grandiloquent claims in End Times
Not so fast. Compared to, say, Arnold Toynbee's 12-volume Study of History, Turchin's effort is a slight work, with 10 millennia packed in tight: without the two appendices, End Times comes in at 244 pages.
Jarringly, the narrative jumps around like an undergraduate on a late-night Wikipedia ramble – one moment we are in Qing Dynasty China, then in contemporary Belarus, before skirting over to the Arab Spring and then back to 14th-century France. It seems that much of the material in Ages of Discord has been repackaged, which is in some ways understandable.
Despite the grandiloquent claims, it's very hard to analyse 10,000 years of history with any precision. In chapter 7, Turchin makes much of the death of Nero, when, in AD 68, the homicidal Roman emperor became a 'nonentity as soon as he is abandoned by his network of power'. But can you effectively gauge elite power structures in Julio-Claudian Rome with the mathematical accuracy promised by cliodynamics?
The book suffers from an excess of what New Yorker writer Ian Parker calls 'assured generalisations' that are typical to the genre of Big History. For instance, Turchin writes: 'Despite fighting nearly constantly between 1100 and 1815, or maybe because of it, England and France had a very similar social makeup'; or, jumping to the present day: 'The western half of Ukraine wanted to join the European Union and NATO. The eastern half wished to keep and deepen cultural links with Russia, and it was dead set against entering NATO.' One can only wonder what some erstwhile residents of Mariupol make of that statement.
[See also: Why the arts still portray the wealthy as sad and dysfunctional]
End Times: Toynbee for Silicon Valley execs
Despite the skittish structure, it's a hard slog. It's dry stuff, with the odd ugly neologism thrown in ('the country was ruled by a culturally homogeneous WASPHNM elite' – that's White Anglo- Saxon Protestant Hetero-Normative Male for those of you at the back). Elsewhere, the Wars of the Roses are framed – three times – as the inspiration for George RR Martin's fantasy series Game of Thrones, which is correct, of course, but does play into the suspicion that this book is aimed clearly at the Cupertino set. It's Toynbee for Silicon Valley execs, and those who dream of joining their ranks.
In the preface, Turchin states: 'I make no claims of radical originality.' Whether or not this is a display of faux humility, it is true that 'elite theory' has been around since the Ancient Greeks and has been modish for much of the past century. More recently, much of what Turchin has to say about American decline has been expressed more clearly elsewhere, perhaps best in George Packer's beautifully observed biographical portraits in The Unwinding: An Inner History of the New America.
End Times does contain one rather fascinating snapshot of the kleptocratic Afghan prime minister Ashraf Ghani fleeing the Taliban in 2021. Ghani started his career as an anthropologist at Columbia University before returning to Afghanistan. One can only wonder why the portrait of a former academic escaping in a helicopter full of cash was so noteworthy to Peter Turchin.