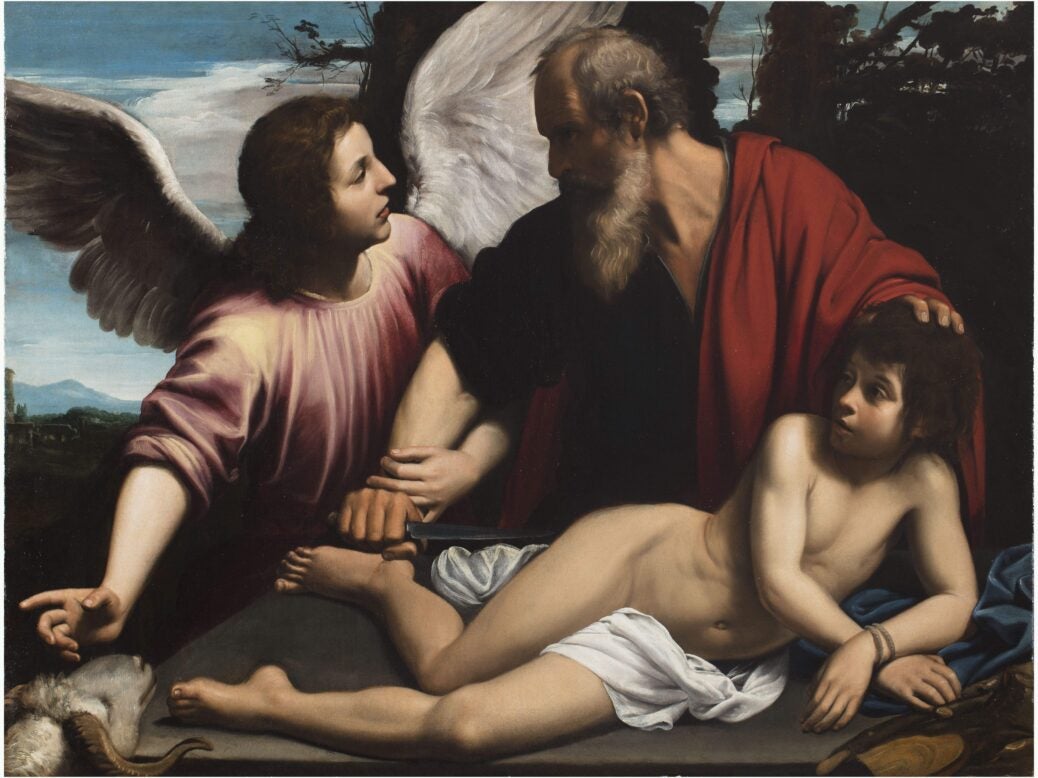 This winter's art week showcases London's artistic prowess on the world stage: just don't say Old Masters are making a comeback, writes Arun Kakar
History is the spotlight at this winter's London Art Week, where more than 5,000 years of fine art are to be explored in a series of events, talks and tours. Dealers, connoisseurs and galleries across Mayfair and St James's will be out in force between 29 November and 7 December, bringing global attention once again to London's artistic clout.
A strong selection of Old Masters paintings and historical objects is a notable theme of the week; with works by the likes of Pompeo Batoni, Henri Adam and Giuseppe Vermiglio among the highlights. The relevance of Old Masters has been one of the dominant industry talking points over the last few years, as the category has ceded influence to flashier contemporary exhibits and works at sale. Old Masters accounted for just five per cent of the market in the year to July, according to Blouin Artinfo.
It's this narrative that London Art Week's programme would appear on face value to challenge, inviting visitors to participate and learn about historical works in an accessible and unintimidating way.
'Old Masters have never gone out of fashion, they were contemporary once, and the fact they are not contemporary now does not have to mean that the message they were making cannot relevant to an audience today,' Crispian Riley-Smith, an independent valuer, agent, and dealer tells Spear's. 'Old Master dealers need to find the language to communicate their message to the public. It may be a bit of a challenge, but once the public understands the relevance of Old Masters they will engage with the art.'
Riley-Smith notes the Sotheby's collaboration with Victoria Beckham's fashion line in June – widely understood across the industry to be a bid from the auction house to bring current attentions back into the category. The fashion designer and former Spice Girl selected 16 works from names including Rubens and Cranach to display at her boutique Mayfair store.
'Old Master dealers need to find the language to communicate their message to the public,' added Riley-Smith. 'It may be a bit of a challenge, but once the public understands the relevance of Old Masters they will engage with the art.'
Spear's spotlights some of the events below:
Mary Shelley – A discovery celebrates the 200th  anniversary of Frankenstein's publication with a 'unique discovery'. Dealer Callisto Fine Arts has teamed with Peter Harrison Rare Books to present a unique marble portrait bust of the author, as Shelley specialist Sammy Jay discusses 'one of the most exciting discoveries in the rare book world'. Highlights of Shelley's work currently available on the market will be displayed, as well as an 'extraordinary' collection of autograph letters.
Thursday 6 December, 6.30-8 pm.
The Fashionable Gentleman will see eminent Saville row tailor Henry Poole talk portraits and fashion at Dover Street's Robilant + Voena. Poole, who has dressed the likes of David Gandy, will combine the discussion with a tour of his atelier, where an array of antique garments and sartorial artistry will also be presented.
Monday, 3rd December, 6.30 pm.
Historical relationships between galleries and dealers will be explored in The National Gallery & the London Art Trade: Past, Present and Future. The Gallery's esteemed senior research curator (history of collecting) Dr Susanna Avery-Quash will chair a star studded panel discussion featuring Emanuela Tarizzo from sculpture specialist Tomasso Brothers Fine Art, Colnaghi's Jorge Coll, Old Master gallerist Stephen Ongipin and Florence Evans from the Weiss Gallery in what is sure to be an enlivening and insightful discussion.
Thursday, 6 December 1-1.45 pm.
Auction houses will also be involved through two evening sales during the week: Sotheby's Friday late on 30 November will host a range of Old Master, sculpture and ancient sculpture, music manuscripts and continental books. Bonham's is holding a charity event in support of the Friends of Buxton International Festival on 3 December, and Christies is hosting an exclusive private view in anticipation of an upcoming Old Master sale.
Above all, this year is a celebration of the diversity and breadth of London's art scene, offering a chance to potentially add something unexpected to the collection. 'Visitors to London Art Week can expect to discover some of the best art on the market all in the small area of Mayfair & St James's,' adds Riley-Smith. 'Be prepared to be surprised by the variety of art on view and its quality. Visitors will be able to see art that has never been on public view before and possibly never will be if it goes to a private collector or it may end up in a museum on the other side of the world.'
Information on participating exhibitors can be found here.
Arun Kakar writes for Spear's
Image Credit: Robilant + Voena, LAW Winter 18, Weiss Gallery, LAW Winter 18