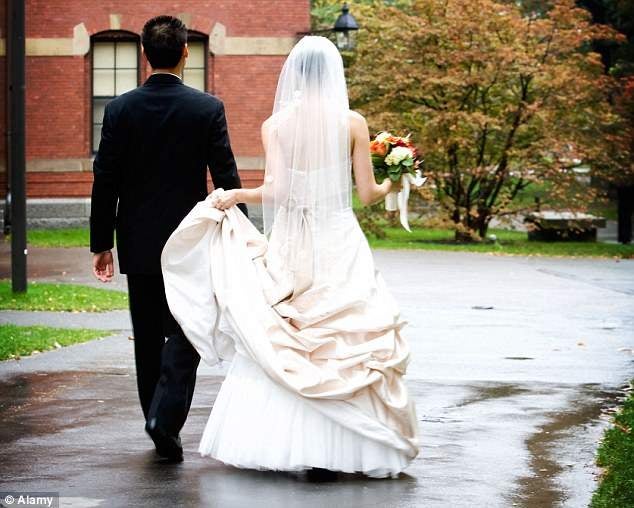 With generation Y like to face a bleak financial future compared to their forbears, Jo Edwards and Anna Ferster suggest it is perhaps time to turn to pre-nups to protect potential inheritance.
Something old, something new, something borrowed, something blue… a disposable camera for each table and thoughts of protecting my financial assets in the event of divorce. Are pre-nuptial agreements on the rise among millennials? A recent survey by the American Academy of Matrimonial Lawyers suggests that this is the case in the US. But what about here in the UK?
While there are, as yet, no corresponding statistics for the UK, what is clear is that millennials face a starkly different financial outlook than their forebears – mounting graduate debt, a soaring housing market, poorer pension provision and the constant reminder that they will be the first generation to be worse off than their parents.  The corollary is that once they get onto the property ladder, they can expect the extent of their wealth to increase quickly, in tandem with perhaps having parents minded to make lifetime dispositions to their children, to minimise inheritance tax, due to their own burgeoning property portfolios. These phenomena may begin to explain a growing desire on the part of millennials to insist on a pre-nuptial agreement to safeguard potential future wealth.
While cohabitation is still the fastest growing form of family, those millennials that are getting married are doing so at a later age. According to the latest statistics from the Office for National Statistics, of those getting married for the first time in 2013, the average age for men was 32.5 years and for women, 30.6 years – an increase of almost 8 years since 1973. It seems clear that in an uncertain economic environment, many young adults are choosing to focus on their careers and on establishing financial security first, putting off walking down the aisle until later in life. Logic would dictate that this trend will have a knock-on effect on the numbers requesting pre-nuptial agreements, in that those getting married in their early thirties have more to protect than those in their mid-20s. As ever though, logic isn't always the driving force behind such decisions. Numerous studies have pointed to millennials reacting to the broader economic picture by opting to splurge on more immediate things such as holidays or life experiences than more tangible investments. That said, pre-nuptial agreements are traditionally the preserve of those who already have wealth, whether inherited or self-amassed. It seems likely that those millennials fortunate enough to find themselves in this position might react to the wider economic circumstances of their generation with an enhanced keenness to safeguard their wealth.
Another identifiable trend among millennials is their willingness to break taboos. Research published by Facebook this year, based on analysis of online conversations among US millennials of working age, found that where it was once taboo to discuss money in public, millennials are using social media to exchange dialogues on the issues that matter to them, including their finances. Traditionally in the UK, pre-nuptial agreements have been a more taboo subject than perhaps they are in the US, but it could be that this too is changing. While many millennials will still be entering marriage hoping for their 'happily ever after', they are more aware of high divorce rates, with statistically many more of them having witnessed divorce among their parents than previous generations. As such, a pre-nuptial agreement is more likely to be on a millennial's mind before saying 'I do'.
Indeed, in England in recent years, family lawyers have noted a marked rise in requests for pre-nuptial agreements among all ages. The three main reasons for a pre-nuptial agreement are where there is an existing disparity in wealth; where one party anticipates receiving significant future wealth (usually through inheritance or from a family trust);  and those who are entering a second marriage with adverse experience of divorce and/or a wish to protect assets for their children. In the event of marriage breakdown, the main provisions in pre-nuptial agreements are often the protection of separate property, the division of property amassed during the marriage and any necessary needs top-up and how the financially stronger party will maintain the other.
Despite the growing popularity of these agreements and calls for legislation, pre-nuptial agreements are still not legally binding in England and Wales. A turning point was the landmark case of Radmacher v Granatino in 2010, which illustrated a shift in the court's attitude to pre-nuptial agreements. While pre-nuptial agreements cannot remove the jurisdiction of the court, there is now a presumption that the court should give effect to such agreements as long as they are deemed fair and the circumstances surrounding the entering of the agreement show no signs of fraud, duress or misrepresentation and that both parties received independent legal advice. This position remains different to the US where, although practice can differ between states, in those such as California and New York, pre-nuptial agreements have the same presumption of legality as other contracts and anyone challenging the agreement must show that it is unenforceable.
Pre-nuptial agreements can be very useful tools to safeguard wealth in the event of divorce and practitioners' expectation is that the number of requests for these agreements will continue to rise from people of all ages. Within this projected rise, it would stand to reason that the next few years could well see a significant increase in requests for pre-nuptial agreements from millennials, especially for those with assets to protect.
Jo Edwards is head of family, and Anna Ferster is a solicitor at Forsters LLP